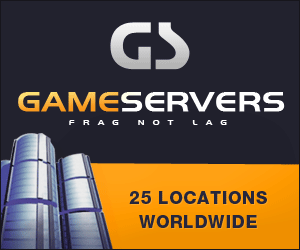 San Diego Union-Tribune
April 13, 2008
Terror Suspects Boycott U.S. Trials

Guantanamo Bay detainees denounce tribunals as sham

By Ben Fox, Associated Press
GUANTANAMO BAY NAVAL BASE, Cuba – The U.S. war-crimes trials at Guantanamo Bay are running into a new obstacle: boycotts by the defendants.
Three alleged al-Qaeda operatives have chosen to boycott their upcoming trials and more are expected to do the same as the military attempts to prosecute dozens of Guantanamo prisoners at this isolated, high-security U.S. base overlooking the Caribbean.
Two of the men, a Saudi and a Yemeni, at pretrial hearings last week denounced the tribunals as a sham and said they wouldn't cooperate with their defense or appear for future hearings.
Defense attorneys said that they must uphold the wishes of their clients, and that they could face sanctions from the bar associations in their home states if they don't.
Army Lt. Col. Bryan Broyles, defending an alleged al-Qaeda operative, said he might have to be a "potted plant" during the trial.
Based on his client Ahmed al-Darbi's decision Wednesday to boycott, "that should mean ... that I sit very quietly, answer the judge's direct questions and that's it," Broyles said.
Military judges have told lawyers they must carry on with their defense even if their clients boycott, but Broyles said he "almost certainly" will file a challenge against the order that he defend his client in any case.
The chief prosecutor, Army Col. Lawrence Morris, said he doesn't know if the boycotts are organized but vowed to continue with the tribunals, also known as military commissions.
Even so, the boycotts have created an ethical dilemma and could slow trials that had been scheduled to begin in early summer but are widely expected to be delayed again. They also may create starkly one-sided proceedings.
"Without a credible defense effort, any convictions will simply fail to stand up to scrutiny in the court of world public opinion," said David Glazier, a professor at Loyola Law School in Los Angeles, who has analyzed the U.S. military commission system.
So far, 15 detainees at Guantanamo Bay have been charged. Of the five who have appeared before a judge, three have opted not to participate.
Jamil Dakwar, a lawyer for the American Civil Liberties Union who observed this week's pretrial hearings, said more boycotts are likely.