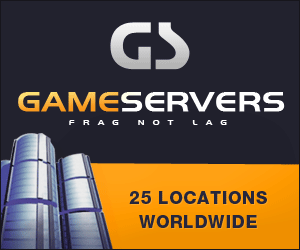 London Times
March 23, 2009
Guantanamo detainee who has been likened to the gaffe-prone Kazakhstani character hopes he is bound for Ireland

By Mark Tighe
One of the four Guantanamo detainees who may be relocated to Ireland has been described by his American lawyer as "more Borat than Sheikh Khalid Mohammad".
The prospect of Guantanamo detainees moving to Ireland has increased after Brian Cowen, the taoiseach, said during his St Patrick's Day visit to America last week that Ireland would take "a proportionate amount, a small number".
The four men offered to Ireland are among 60 of the 241 remaining prisoners who, despite being classified as "enemy combatants", have been told they won't be standing trial on terror charges. One is Oybek Jabbarov, 31, from Uzbekistan, who has been held for almost seven years in the detention centre in Cuba.
Michael E Mone Jr, Jabbarov's lawyer, said "Ireland would be a perfect fit" for his client, particularly because of his ability to speak English.
He said: "I am hopeful my client is going to be settled in a country that is free, safe and democratic and I am hopeful that country will be Ireland.
"When I last visited him in February I brought some photographs of Ireland I had downloaded from the internet.
"He was happy to see those pictures and interested."
Mone said despite the fact that Guantanamo is due to close within a year, things hadn't changed for Jabbarov.
"They allowed me to bring those photographs in but they wouldn't let me leave them with him, and that's just mean," he said.
"From the outside it seems things are moving along in the right direction, but the view for my client is the same. He is in the same cell and he is still an innocent man held in custody away from his family."
According to military documents, Jabbarov is accused of fighting for the Taliban and other "terrorist organisations".
Despite alleging he "attended terrorist training camps", he has now been cleared for release by American officials. Jabbarov, who denies all the charges, says he cannot return to Uzbekistan because he fears persecution by his government.
Of the 779 men who were imprisoned in Guantanamo only three have been convicted of terrorism.
As recently as December 30, Irish ministers were saying they would not consider resettling Guantanamo prisoners. This changed with the election of Barack Obama and officials say it is now up to America to provide security and logistical information on prisoners who want to come to Ireland and other EU countries. Mone said it was important that Jabbarov and others were given some financial support to help them begin new lives.
"He is interested in agriculture," Mone said. "He told me how he used to raise sheep. When I told him there have got to be more sheep than people in Ireland, his eyes lit up."
Jabbarov has a wife and two sons, the youngest of which, aged seven, he has never seen.
"I would hope that the resettlement will allow him to be reunited with his family," said Mone. "He was recently able to speak with them for the first time on the phone. It would make the detainee's reintegration easier if his family were there."
According to a statement given to American military personnel, Jabbarov served two years in the Uzbekistan army before travelling to Tajikistan with his brother, who he claims stole his passport to stop him returning.
In 1999 he was moved from Tajikistan to Afghanistan by the Tajik authorities.
In 2001, while working in Afghanistan buying and selling sheep, he was offered a lift by anti-Taliban forces — who delivered him to US troops. Jabbarov said at a hearing in 2004: "They took me inside, questioned me. I've been detained since then."
Mone said he was taken to the US forces by the anti-Taliban fighters so they could claim a bounty, adding: "This is a tragic case of being in the wrong place at the wrong time."