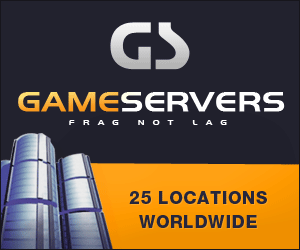 Washington Post
May 15, 2007
Pg. 11
Iran Cautions on Strike, Embraces Talks

By Robin Wright, Washington Post Staff Writer
Iranian President Mahmoud Ahmadinejad warned yesterday that Iran would retaliate against any U.S. strike on his country and urged U.S. troops to "pack their bags" and leave the Persian Gulf region. But during a visit yesterday to the United Arab Emirates, he also acknowledged that Tehran is "ready and prepared" to hold talks with the United States.
The first U.S.-Iran bilateral talks are tentatively set for May 28 or earlier in Baghdad, say U.S. and Iranian officials. Ahmadinejad's comments reflect a tempered tone from the hard-line leader, who said the decision was made in order to "support the Iraqi people."
Both Tehran and Washington are attempting to show they have not flip-flopped on their policies. The Bush administration disputed the perception yesterday that it has a contradictory approach that promotes U.N. sanctions on Iran and lashes out over Tehran's nuclear program and its involvement in Iraq -- yet is ready for talks with Iran.
En route to Moscow yesterday, Secretary of State Condoleezza Rice said Washington agreed to engage with Iran after being urged by Iraq and key allies to discuss ways to stabilize Iraq. "We've had that channel [for talks] for some time, and it seemed like a good time to activate it," Rice told reporters.
But the White House said yesterday that the administration has no intention of restoring diplomatic relations. "This not only is not schizophrenic, it's perfectly consistent with American policy over recent months," spokesman Tony Snow said. "We continue to look for ways appropriately for diplomacy to succeed."
Ahmadinejad was speaking in Abu Dhabi after a visit by Vice President Cheney, who warned Iran against seeking to dominate the Middle East. In exchange, the Iranian leader told Washington to stop trying to dominate the Middle East and to withdraw its 147,000 troops from Iraq and end its military presence in Gulf countries. "What are these outsiders doing in our region?" he asked at a news conference.
Tehran's nuclear program has been a major concern of the administration. Iran has perfected its ability to enrich uranium and has "overtaken" efforts by the United States and others to make it suspend enrichment activity, according to Mohamed ElBaradei, director of the International Atomic Energy Agency. "The focus now should be to stop them from going to industrial scale production," ElBaradei told the New York Times.
The IAEA is due to update Iran's nuclear progress next week in a report to the U.N. Security Council. A council resolution in March gave Tehran 60 days to suspend its enrichment program or risk more sanctions. An IAEA assessment last month said that Iran had more than 1,300 centrifuges operating and that "some" nuclear material was being fed into them for enrichment.
U.S. officials acknowledge that the impeding talks are complicated by the plight of Americans detained in Iran. Radio Farda correspondent Parnaz Azima, who has been prevented from leaving Iran since January, has been summoned to appear today with her lawyer before a revolutionary court. Although Azima has faced repeated interrogations by the intelligence ministry, the dual U.S.-Iran citizen had not been charged with any offense.
The husband of U.S. scholar Haleh Esfandiari denied allegations yesterday in Iran's Kayhan newspaper, which is linked to Ahmadinejad, that the 67-year-old Potomac resident is fomenting revolution inside Iran and spying for the United States and Israel. The unofficial charges against Esfandiari, a Shiite Muslim who is director of Middle East programs at the Woodrow Wilson International Center, offer the first indication of the case Iran may be bringing against her.
Kayhan said Esfandiari had been "one of the main elements of Mossad in driving a velvet revolution strategy in Iran." It also said she ran "obvious intelligence missions" under her cover as a Wilson Center director and used her seminars to "evaluate the capacity of reformists to change the Islamic order."
Her husband, Shaul Bakhash, said she has never been to Israel, or worked with the American Israel Public Affairs Committee, or worked with the Mossad, the Israeli intelligence agency. Bakhash, a George Mason University professor, said the charges "are sinister and also absurd and fantastical."