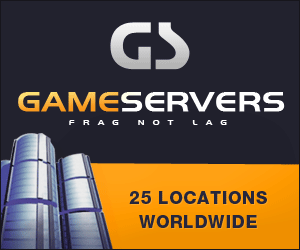 Washington Post
March 17, 2009
Pg. 13
Fine Print

By Walter Pincus
The Army is increasing its deployment of high-tech systems to protect U.S. forces based in Iraq and Afghanistan.
In a new wrinkle in surveillance, the Army is expanding security monitoring stations, with closed-circuit television taking feeds from pan-tilt-zoom cameras, mid- and long-range thermal imagers mounted on towers, and blimplike aerostats tethered to the ground.
The two-year, $1.5 billion program, called Base Expeditionary Targeting and Surveillance System-Combined (BETSS-C), was described last Thursday to the House Appropriations subcommittee on defense as an "urgent requirement."
Lt. Gen. N. Ross Thompson III told the subcommittee of a major need for "improved persistent surveillance" at the 450 joint security stations, forward operating bases and combat outposts manned by U.S. troops. The new systems are being installed at rates of nine to 12 locations a month in Iraq and 13 a month in Afghanistan.
"Our battlefield has no front lines and poses threats throughout the entire operational area," Thompson said in describing a continuing effort to "rapidly procure equipment and promising technologies to protect the force" against "an adaptive enemy who works continually to identify and exploit our vulnerabilities."
The cameras can operate 24 hours a day using thermal "see-in-the-dark capability as well as thermal signatures in light or zero-light conditions up to three kilometers," Thompson said.
The towers and aerostats make up the Rapid Aerostat Initial Deployment (RAID) system, which has been continually upgraded since elements were first deployed in Iraq several years ago. The aerostats, unlike blimps, are secured to the ground with a cable that carries its electric power supply as well as optical fibers providing communication and control links to the ground stations.
Kept afloat by a main envelope filled primarily with helium, the aerostats have stabilizing tail fins filled with air. They are less vulnerable to bullets than similar craft because they are not highly pressurized and can remain afloat for hours after being hit by many shots. Normally, they stay up for weeks.
The towers are increasingly supplanting the aerostats. They have been installed at about 200 bases, and more are on the way. Some, nicknamed Eagle Eye, are more than 100 feet tall and can gather images up to 25 kilometers away.
Commanders using the BETSS-C system can see digital map display of the video, images and other information from ground sensors, towers, aerostats and other unmanned airborne vehicles. The system has been in operation for less than two years and will not be fully integrated into the field until later this year.
Thompson said experts and trainers on the system are being sought for Afghanistan, while the U.S. Central Command is reviewing whether additional help is needed. Meanwhile, private contractors are being sought to serve as security guards for both U.S. and third-country personnel at these bases in Iraq and Afghanistan.
Also in the works, according to Thompson, are new, high-tech unattended ground sensors, "designed to provide a low-cost, network-enabled reporting system . . . in urban and rural settings." Such sensors have been in use for years, but with the development of miniaturization, their capabilities have advanced rapidly.
New versions, Thompson said, will be used not only for perimeter defense and surveillance but also for "target acquisition . . . and early warning."
As part of the Army's controversial and costly Future Combat System program, sensors are being developed that pick up ground movement, visual imagery, and nuclear, chemical and biological threats and transfer them to a tactical unmanned ground sensor node, which in turn communicates that information back to an operator.
An urban-use system will include sensors that can be left behind either inside or outside buildings or on robotic vehicles. It will include "sense through the wall" technology that is under development. According to the online magazine Defense Update, these systems can "detect, locate and 'see' personnel hidden behind non-metallic walls, doors and other visible obstructions. Future capabilities will include detection of concealed weapons and explosives."
Thompson said the Army currently plans to field these new sensors, associated with the Future Combat System, in 2011.