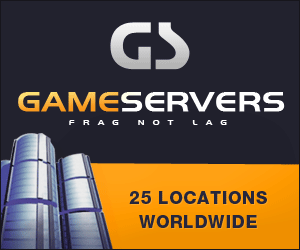 NOAH TRISTER
Associated Press
FAYETTEVILLE, Ark. -
By the time LaShawn Merritt took the baton from Xavier Carter, a world record was out of the question. Instead, Merritt had to worry about winning the race.
Merritt ran down Baylor's LaJerald Betters from about 15 meters behind, helping Team USA avoid a surprising upset in the men's 1,600-meter relay Friday night at the Tyson Invitational.
Last year in the event, a U.S. team appeared to set a world indoor record with a time of 3 minutes, 1.96 seconds. But officials responsible for collecting samples for drug testing at the meet failed to request an EPO test from the laboratory, making the result ineligible as an official record according to the International Association of Athletics Federations.
This year's team - with only one holdover from the 2006 meet - finished in 3:04.97, well off the official world mark of 3:02.83 set by a U.S. team in 1999. Baylor posted a time of 3:05.14.
"I thought it wasn't going to be that close," Merritt said. "I had to deal with what I had and just make the most of it."
Carter struggled during the third leg. At one point during the race, his sunglasses started bouncing around on his face.
"That's the first time it's ever happened," the former LSU star said. "It messed with my concentration and took me out of my groove."
Carter, who last June became the first person to win the 100 and 400 meters at the NCAA championships, also complained afterward of a bad hamstring.
Merritt was in good form, though. Earlier, he won the individual 400 in 45.51, the fastest time in the world this year. Then he ran down Betters.
"I just sat behind him until I felt comfortable enough to move," Merritt said.
Betters began to get his hopes up toward the end before being passed.
"I came down the last 50, my eyes got big," Betters said.
Merritt and Carter were joined on the U.S. team by Andrew Rock and former Arkansas Razorback Wallace Spearmon, the only returnee from last year's U.S. relay at this meet.
Earlier in the night, Allyson Felix won her first competitive race at 300 meters, setting an American record of 36.33 seconds at the peculiar distance.
"It was kind of last-minute - trying to get people in here," Felix said. "I didn't really know what to expect ... but I'm pleased with it."
Felix, the 2005 outdoor world champion and 2004 Olympic silver medalist at 200 meters, had never raced at 300 except in practice. But she agreed to give it a try for this meet and outran the only two competitors who opposed her.
Dee Dee Trotter was second in 36.42, followed by Mary Wineberg in 37.60.
Shawn Crawford, another former Olympian, won the men's 60 in 6.61. Crawford won the 200 at the Athens Games in 2004, and also took silver in a relay that year.
"I am happy that I came out with the victory because that is the most important thing," Crawford said. "But the time was not my best effort. It reminded me of my college times."
DaBryan Blanton was second in the 60 at 6.63, and Trell Kimmons was right behind him at 6.64.
Kevin Sullivan won the 3,000 in 7:40.17, a Canadian indoor record. Alan Webb was supposed to be in the event but pulled out because he was sick.
Reid Coolsaet won the 5,000 in 13:42.84, another world best for 2007.
Marshevet Hooker won the women's 60 in 7.26, and Nichole Denby took the 60 hurdles in 8.02. David Oliver won the men's 60 hurdles in 7.60.
Mestawot Tadesse of Ethiopia won the women's mile in 4:32.48, and Mark Fountain of Australia was the men's champion in 3:55.58.
South Carolina took the women's 1,600 relay in 3:31.85.
Jennifer Stuczynski won the women's pole vault at 15 feet, 5 3/4 inches.
Elias Koech of Texas-El Paso won the men's 800 Olympic development race in 1:49.12. Katya Kostetskaya of Texas State was the women's winner in 2:03.58.