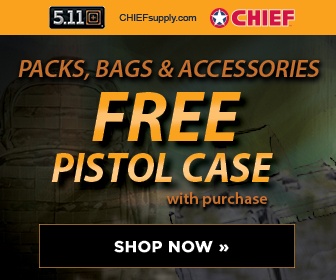 Defense Daily
March 7, 2008
Pg. 1
By Jen DiMascio
The leader of a House subcommittee yesterday presented the Navy Secretary and Chief of Naval Operations with a deal on shipbuilding.
The Navy wants to waive an agreement it made last year to maintain a fleet of 11 aircraft carriers. Noting that such a proposal "would probably be dead on arrival in this committee," Rep. Gene Taylor (D-Miss.), the chairman of the House Armed Services seapower subcommittee, asked service leaders if they would consider another option.
Opposition to the Navy's proposed retirement of the USS
Enterprise
(CVN-65) comes from both sides of the aisle. Rep. Duncan Hunter (R-Calif.) blasted the idea of moving to 10 carriers, rather than the agreed upon 11 in his opening statement.
"I find it hard to believe that the Navy could not have foreseen the retirement of the
Enterprise
at that time. And while I understand that extending the operational availability of the
Enterprise
will be costly, it seems overly optimistic to state that we will dip to 10 carriers for only two years," Hunter said, adding that even if the new CVN-78 carrier replacement delivers on time, the gap will last about three years, and signs point to a delay.
But Taylor offered an out: Congress could require that the Navy maintain the
Enterprise
for another two years, which would cost about $2 billion.
"So if an alternative proposal was made that rather than spending $2 billion to get an additional two years out of the
Enterprise
, that you spend the money on a large-deck amphib, or an additional submarine or the first of the nuclear cruisers, then we might have something to talk about," Taylor said.
Taylor also said he planned to propose adding money to make a DDG-51 large enough to carry a nuclear power plant. The proposal would also cap the number of DDG-1000 destroyers at two and divert money into continued production of more DDG-51s with upgraded radars, which would boost the number of ships in the fleet faster.
Chief of Naval Operations Adm. Gary Roughead said coming up with the $2 billion to maintain the
Enterprise
is already a problem and that he was not sure the DDG-51 could be made into a nuclear ship.
Taylor noted that the Navy already has the problem of finding the $2 billion. He requested Roughead to order an official determination on whether it is possible to expand the DDG-51 into a nuclear vessel.
"Instead of you coming to me, you tell me why not," Taylor said after the hearing, adding he wanted Navy experts to build the case.
During a Senate hearing last month, Roughead expressed concerns about the prospect of buying new ships in lieu of new combatants.
"I am very concerned we do not disrupt our combatant lines," Roughead said. "Right now we are developing a new fleet of ships. If you look across from submarines to combatants to amphibious ships, we are introducing all new classes" (
Defense Daily
, Feb. 29).
The Mississippi lawmaker also urged Marine Commandant Gen. James Conway to use his "powers of persuasion" on members of the Senate to support an unfunded requirement to buy an additional LPD-17.
Although members of the Senate oppose moving money from combatants to pay for more ships, there is support on the House Appropriations Committee. Rep. John Murtha (D-Pa.), the chairman of the defense subcommittee, is pushing to add money like last year for an LPD and additional TAK-E dry cargo ships.
Last year, Congress also added money to begin advance procurement for a second
Virginia
-class submarine.
During the HASC hearing yesterday, Rep. Joe Courtney (D-Conn.) sought to learn why the Navy is not moving toward the purchase of a second submarine in 2010. The Navy plans to reach that benchmark in 2011.
Navy Secretary Donald Winter said he does not want to disrupt the workforce by buying two ships one year, then one the next.
Courtney asked Winter for ideas to build on the momentum created by last year's plus-up.
Taylor and Murtha are looking to learn what options for speeding up production exist and how much they would cost, Courtney said.