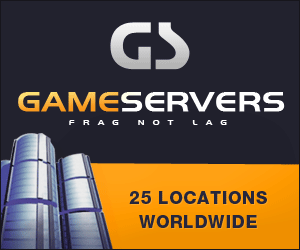 Wall Street Journal
June 14, 2008
Pg. 6
Deal to Set Terms For Troop Presence As Mandate Lapses

By Gina Chon
BAGHDAD -- Negotiations on a new security deal between the U.S. and Iraq have reached a dead end, according to Iraqi Prime Minister Nouri al-Maliki, complicating already contentious plans to renew the legal grounding for the U.S. troop presence.
Mr. Maliki made his remarks during a visit to Amman, Jordan, adding that a compromise could still be reached but any agreement that infringes upon Iraq's sovereignty will be rejected. The agreement will establish a framework under which the U.S. will operate in Iraq after a United Nations mandate expires at the end of this year.
His strong statements regarding the talks come a week after he visited Iran, which has been vocal in its opposition to the agreement. Iran's supreme leader, Ayatollah Ali Khamenei, cautioned Mr. Maliki that the pact will threaten Iraq's sovereignty and called on its neighbor to reject it. In Tehran, Mr. Maliki sought to assure Iranian leaders that the agreement won't be used by the U.S. to launch an attack against Iran from Iraq.
However, Americans remain optimistic that a last-minute deal will be reached. Ambassador David Satterfield, the U.S. State Department's Iraq coordinator, who is in town for the negotiations, said that despite a chorus of opposition expressed by Iraqi politicians in recent days, Iraq's leaders involved in the talks have told him that a resolution is possible. "One fundamental premise of these talks is the complete respect for Iraq's sovereignty," Mr. Satterfield said. "These are not negotiations based on pressure."
Addressing the comments made by Iran regarding the security-agreement talks, Mr. Satterfield added that "all states" should respect Iraq's sovereignty and not make Iraq a forum for "other conflicts."
One U.S. military official in Baghdad said there is a two-week window to start making progress on negotiations on the state of forces agreement, or SOFA. The official said the U.S. negotiators couldn't wait too long because they didn't want to arrive at the end of the year with no formal authority to operate inside Iraq when the U.N. mandate expires.
"The first of July is a mark on the wall," said the official.
The official also charged Iran with spreading disinformation in an effort to undermine the talks. He said Iran has used its media to push the idea that Washington is seeking permanent bases in Iraq and wants to use Iraq as a launching pad to attack Iran.
Another senior U.S. official said Mr. Maliki's comments were "a hard one for us to read" and could represent posturing for domestic consumption. The discord over the security-agreement talks is flaring up in advance of Iraq's coming provincial elections, likely to take place in November, and parties from all sectarian backgrounds are vying to burnish their nationalist credentials before the vote. The current dispute gives them an easy way to do so.
This U.S. official added that President Bush and Prime Minister Maliki see eye-to-eye on what the agreement should contain and that the big differences exist between the negotiating teams that are more deeply involved in the minutia. Some of those touchy issues, such as immunity for U.S. troops, might be acceptable if the U.S. reduces the number and visibility of its planned bases.
The negotiations were the subject of Friday prayers in many mosques across Iraq, including the holy Shiite city of Karbala and the Sadr City area of Baghdad, where many followers of anti-American Shiite cleric Muqtada al-Sadr live. Sadr followers have also rallied to protest the pact.
Some of the other contentious issues that have been raised in the talks are immunity from prosecution for private security contractors operating in Iraq and what kind of notification the Iraqi government should receive regarding U.S. military operations. Control over Iraqi air space and the number of U.S. bases in Iraq have also been brought up. U.S. officials have repeatedly said they aren't seeking permanent bases in Iraq, but Iraqi officials say the U.S. wants 58 bases.
Mr. Satterfield acknowledged that the killing of 17 Iraqis by Blackwater Worldwide staffers last September has made the issue of security contractors a "sensitive" subject. Blackwater said its employees acted in self defense. Since then, the Iraqi government has been pushing for more control over security companies.
The Iraqi Parliament must approve a security agreement with the U.S. If a deal can't be reached or it is rejected by Iraqi lawmakers, the negotiating parties could ask that the U.N. mandate be extended while talks continue.
But the Bush administration has been pushing for an agreement to be reached by July 31, before the presidential elections in the U.S. The administration considers the pact to be an executive agreement that doesn't need approval from the U.S. Congress.
--Yochi Dreazen and Jay Solomon contributed to this article.