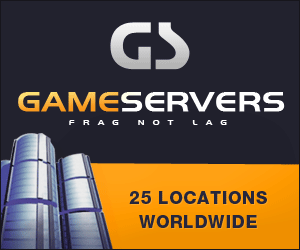 USA Today
November 15, 2007
Pg. 1
Shift in Afghan tactics concerns U.S. officials

By Jim Michaels, USA Today
Taliban militants have staged more roadside bomb and suicide attacks in Afghanistan this year, raising concerns that the insurgents are gaining strength and countering U.S. and NATO tactics.
Through October, the number of improvised explosive devices (IEDs), including car and suicide bombs, totaled 1,932, up from 1,739 for all last year, according to military statistics. There were 782 such attacks in 2005.
The increased activity comes as security in Iraq improves. Afghanistan has seen its bloodiest year since the U.S. invasion in 2001.
Barnett Rubin, an Afghanistan expert at New York University, said the greater use of bombs shows the Taliban is gaining momentum. The militants have recently moved back into some areas of the country, particularly those where Afghanistan's lucrative opium crop is grown.
The insurgents have shied away from more conventional attacks. When Taliban members have tried to fight U.S. and NATO forces directly, they have been vulnerable to the coalition's superior firepower and air attacks.
"They've gone back to guerrilla warfare … because it works," Rubin said.
The violence has translated into a higher death toll for coalition troops. At least 101 U.S. soldiers have been killed in Afghanistan this year, compared with 87 in all of 2006, according to statistics compiled by the Associated Press. NATO casualties have also increased.
U.S. officers say they are making progress, and the violence may be a result of their aggressive pursuit of insurgents in former Taliban sanctuaries. The number of IEDs declined in October. Fighting generally slows as winter approaches.
"We're not ready to interpret what's going on to say the Taliban are on the rise," Army Col. Michael McMahon said by telephone from Afghanistan. "We think that might be true, but you can't jump to that immediately."
The number of IED attacks in Iraq has fallen in recent months, largely because of an increase in U.S. troops and a shift in Iraqi public opinion against al-Qaeda.
U.S. and NATO forces must make do with fewer troops than their counterparts in Iraq. There are about 48,000 coalition servicemembers in Afghanistan, compared with 175,000 in Iraq, which has a slightly smaller population.
NATO commanders are not free to use all the troops that they wish. Some of the 38 countries that have deployed forces to Afghanistan have rules designed to prevent them from engaging in violent situations.
"You're fighting with one hand tied behind your back" said Seth Jones, a counterinsurgency expert at the RAND Corp., a think tank.