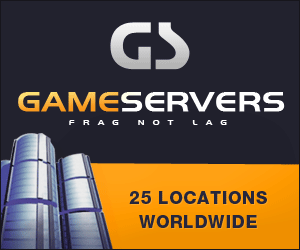 Washington Post
November 16, 2006
Pg. 22
By Dafna Linzer and Walter Pincus, Washington Post Staff Writers
Al-Qaeda's influence and numbers are rapidly growing in Afghanistan, with fighters operating from new havens and mimicking techniques learned on the Iraqi battlefield for use against U.S. and allied troops, the directors of the CIA and defense intelligence told Congress yesterday.
Five years after the United States drove al-Qaeda and the Taliban from Afghanistan, Gen. Michael V. Hayden, director of the CIA, told the Senate Armed Services Committee that both groups are back, waging a "bloody insurgency" in the south and east of the country. U.S. support for the Kabul government of Hamid Karzai will be needed for "at least a decade" to ensure that the country does not fall again, he said.
At yesterday's Senate hearings, devoted mostly to Iraq, Hayden and Lt. Gen. Michael D. Maples, director of the Pentagon's Defense Intelligence Agency, painted a stark portrait of a struggling Afghanistan and a successful al-Qaeda capable of operating on two battlefields.
"The direct tissue between Iraq and Afghanistan is al-Qaeda," said Hayden, who visited both countries recently. "The lessons learned in Iraq are being applied to Afghanistan."
Senators noted the increased use of roadside bombs and the relatively new phenomenon of suicide attacks, which had not been seen in Afghanistan before the Iraq war.
Hayden told the Senate panel that the Taliban, aided by al-Qaeda, "has built momentum this year" in Afghanistan and that "the level of violence associated with the insurgency has increased significantly." He also noted that Karzai's government "is nowhere to be seen" in many rural areas where a lack of security is affecting millions of Afghans for whom the quality of life has not advanced since the U.S. military arrived in October 2001.
Maples said the insurgency "had strengthened its capabilities and influence" with its base among Pashtun communities in the south, as violence this year has almost doubled since 2005. U.S. troop levels in Afghanistan began dropping earlier this year as NATO arrived to take over the bulk of the fighting. Meanwhile, U.S. Special Forces continue to search for al-Qaeda bases in Afghan-Pakistani border areas.
The CIA director said that region has become a new "physical safe haven" that al-Qaeda uses as a "jump-off point for its guerrilla forays into Afghanistan."
Bush administration officials have repeatedly said that the battle against al-Qaeda has led to the death or capture of more than half of Osama bin Laden's top people.
Hayden said yesterday that "the group's cadre of seasoned, committed leaders" remains fairly cohesive and focused on strategic objectives, "despite having lost a number of veterans over the years." Bin Laden himself, and his deputy Ayman al-Zawahiri, continue to play a crucial role while hiding out somewhere along the Afghan-Pakistani border.
Hayden said the organization had lost a series of leaders since the Sept. 11, 2001, attacks. But the losses have been "mitigated by what is, frankly, a pretty deep bench of low-ranking personnel capable of stepping up to assume leadership positions." Hayden said the lower ranks are dominated by men in their early 40s with two decades of experience fighting.
The two intelligence chiefs said that al-Qaeda, through propaganda and attacks, has been increasingly successful in defining Afghanistan and Iraq as critical battlegrounds against the West.
"We have radical groups like al-Qaeda and its affiliates sponsoring terrorists, insurgents in Iraq, Afghanistan and elsewhere that seem to be able to preempt governments and eclipse the moderate actors in the region. There remains in Iraq today a broad and vicious al-Qaeda offensive targeting us and innocent Iraqis," the CIA director said.
In Iraq, Maples said, al-Qaeda accounts for a fraction of the daily attacks. "Yet the high-profile nature of these operations have a disproportionate impact on the population and on perceptions of stability," he said. The death earlier this year of Abu Musab al-Zarqawi, the leader of al-Qaeda in Iraq, did not stop what Hayden described as an "al-Qaeda campaign of almost satanic terror" in that country.
In Iraq, Maples said, al-Qaeda has managed to "capitalize on the current cycle of sectarian violence, by creating the perception that its attacks are designed to aid and defend the country's Sunni minority."
Both men said a U.S. military failure in Iraq would effectively turn the country into al-Qaeda's next haven, providing the group with the kind of security it had in Afghanistan for years before 2001.