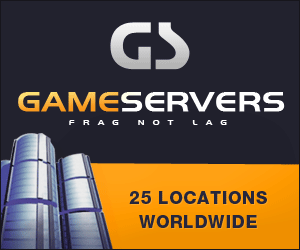 Hi,
he has just become a Shodowy Figure .............. For once i would like to Know what happned to him ...............i remember When i was a Little Kid my Great Grandfather used to Tell me stories how he and His friends when heard that Bose was planning to Attack set out to join his Army they walked form Delhi uptill Singapore on foot ............. as they Started walking more and more young Boys and Girls Joined them .
what he told me was last he saw him Bording the Plane .............. just as his plane took they saw Scores of British Planes Sworming the Sky and his plane Shot Down ............ but they never found his remains in there .
His life was a great Mistary .............. he was Imprisoned in india he escaped by Bribing the prison Guard and Escaped to Germany and then To Japan and form there he Formed the Indian national Army and Attacked British india form the North -East
Quote:
At the start of World War II, Bose traveled to Germany where he joined the Special Bureau for India under Adam von Trott zu Solz, broadcasting on the German-sponsored Azad Hind Radio. He founded the Free India Centre in Berlin and established the Indian Legion, (consisting of some 3500 soldiers) from Indian prisoners of war who had previously fought for the British in North Africa. The Azad Hind legion was attached to the Waffen SS, and they swore their allegiance to Hitler. At a time when none in Germany dared to criticise Hitler, Bose had openly criticised Hitler's treatment of Jews, annulment of democratic institutions in Germany and Hitler's invasion of the Soviet Union.

Source
As much as his life was a Mistory his death Created a Bigger Mistary Still no one is sure how he died and if he died where are his remains ............ there were Rumers that he escaped to Soviet Union where he was Arrested and Imprisoned ......... This was denied by Soviet Union
Japanese say his remains are in a War temple in Japan ........... nothig Substantial has ever come up.
Quote:
Taiwan rejects Bose crash theory

The Taiwanes authorities have said Indian independence fighter Subhash Chandra Bose could not have died in a plane crash in the country.

Many believe the nationalist leader was killed in a plane crash in the capital, Taipei on 18 August, 1945.

Taiwan has now told a Indian investigation that there were no plane crashes at Taipei between 14 August and 20 September 1945.

Bose, or Netaji, fought against British colonial rule.

He believed that only an armed rebellion could oust the British from India.

Bose set up the Indian National Army in exile to fight against British rule during the second war.

'Escape rumours'

Some of his old followers in the Indian National Army insist that he died in a plane crash in Taipei on 18 August 1945.

An aide of the leader even claimed that he survived the plane crash and found Bose dead in the wreckage.

His body was never recovered, fuelling rumour and speculation among other supporters who continue to be believe that Bose survived the crash.

There were rumours that Bose escaped to the Soviet Union and was then imprisoned there.

Now the Taiwanese authorities have told a long-running Indian investigation into Bose's fate that there was no such crash in Taipei in August 1945.

"This is a shot in the arm for those who believe that Bose did not die in the crash," said Kalyan Kumar Ghosh, who has written a book on the Bose's army in exile.

What happened to Bose has been always shrouded in mystery.

The Japanese government says his bones are preserved at a temple in the country.

A major motion picture on Bose, directed by leading Indian filmmaker Shyam Benegal, will be released this year.
Source
Peace
-=SF_13=-