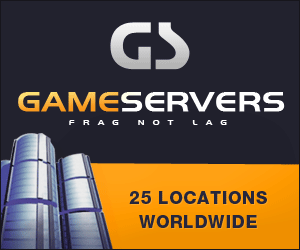 New York Times
May 15, 2007
Pg. C4
By Nicola Clark
PARIS, May 14 — Law enforcement authorities in Switzerland confirmed Monday that they had opened a criminal investigation into possible money laundering at BAE Systems, adding to the international scrutiny of the company, the top British military contractor.
Jeanette Balmer, a spokeswoman for the office of the Swiss federal prosecutor in Bern, confirmed that an investigation had been opened after a report from Swiss money laundering investigators.
In December, the Serious Fraud Office in Britain closed its inquiry into reports that BAE had paid bribes to secure military contracts from Saudi Arabia. British officials said at the time that the investigation risked jeopardizing relations with the Saudis.
Prime Minister Tony Blair of Britain supported that decision, which drew a public rebuke from the Organization for Economic Cooperation and Development in Paris as well as a diplomatic protest from Washington.
Swiss banks are required by law to report any suspicious financial transactions. According to The Guardian, a British daily, Swiss investigators are examining accounts held by Wafic Said, a Syrian financier who may have acted as a middleman for payments and whom the Swiss consider a potential witness.
Ms. Balmer, of the prosecutor's office, declined to give any further details of the investigation, citing Swiss secrecy laws. Mr. Said could not be reached for comment.
The news follows a meeting last week in The Hague of prosecutors from Austria, Britain, the Czech Republic, Sweden and Switzerland. They are seeking to coordinate corruption inquiries related to the sale and lease of Gripen fighter jets, which are built by Saab of Sweden and sold through a joint venture with BAE. The two companies are accused of offering intermediaries as much as 1 billion kronor, about $150 million, to promote the sale of the jets to the Czech Republic and Austria in 2002.
Ms. Balmer said that the meeting had been convened under the auspices of Eurojust, an arm of the European Union established in 2002 to coordinate prosecution of serious cross-border and organized crime.
BAE has denied making corrupt payments to win a contract known as Yamamah, under which it has supplied arms to Saudi Arabia for more than 20 years. The deal, the biggest in British history, has been worth an estimated £40 billion in sales and maintenance, mainly of Tornado, Hawk and other fighter aircraft and related equipment. An extension, involving the sale of Typhoon Eurofighter jets for an estimated value of at least £6 billion, was agreed to in 2006.
Lisa Hillary-Tee, a spokeswoman for BAE Systems, declined to comment on the Swiss inquiry, saying that the company had not yet been contacted by prosecutors. But she maintained that BAE was "committed to meeting the highest ethical standards in our dealings with others."
"We will not tolerate bribery," she said.
This year, the O.E.C.D. expressed "serious concerns" about the way Britain had handled the Yamamah inquiry. The British government has also received two separate diplomatic protests from the United States, at a meeting of the O.E.C.D. in Paris in January and at a meeting of diplomats in London.
"It shows just how widespread the outrage is at the decision" by the British government to suspend its inquiry of BAE's Saudi contracts, said Symon Hill, a spokesman for the Campaign Against Arms Trade, which has filed a court challenge to the decision to scrap the inquiry. "It proves how far out of step the U.K. government is with international opinion with regard to BAE."
Britain argues that halting its own inquiry was in line with practices permitting countries to defend their national interest, and did not conflict with O.E.C.D. antibribery conventions.
While the British fraud office has suspended its investigation of the Saudi deals, its investigators are still pursuing allegations of bribery linked to BAE deals in South Africa, Chile, the Czech Republic, Romania, Tanzania and Qatar.
The various investigations could put BAE's recent $4.1 billion purchase of Armor Holdings, an American maker of body armor and other protective gear, under additional scrutiny from the United States Congress.
Staff members of the foreign affairs committees of both the House and Senate were briefed last week on the BAE investigations by the State Department, which is represented on a committee that reviews all foreign takeovers of American companies.