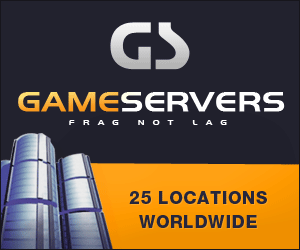 Washington Post
March 18, 2009
Pg. 6
Further Detention for Marri to Be Sought

By Carrie Johnson and Peter Finn, Washington Post Staff Writers
Suspected al-Qaeda sleeper agent Ali Saleh Kahlah al-Marri spent years isolated in a U.S. Navy brig after authorities proclaimed him an enemy combatant in the Bush administration's long-running war against terrorism.
Today, Justice Department prosecutors will try to convince a federal judge that Marri should be detained even longer while he awaits trial on charges of conspiracy and material support of terrorism.
The proceeding in a South Carolina court could offer fresh details of the government's case against Marri, who was indicted by an Illinois grand jury Feb. 27 in a bare-bones, two-page court filing. Civil liberties advocates have watched closely for such details, because Marri was the sole remaining enemy combatant in the United States.
In a sworn statement filed almost five years ago, Defense Intelligence Agency officials accused Marri of obtaining information about cyanide and other poisonous chemicals and of practicing computer tricks in an alleged bid to disrupt American financial networks. But none of those allegations appeared in the indictment last month, prompting questions about the nature and strength of the prosecutors' case.
Today's hearing will focus on the basis for holding Marri in a prison cell pending trial, and prosecutors will be required to show that he poses a flight risk and a danger to the community in order to detain him without bond.
The Marri hearing comes in the wake of the Obama administration distancing itself last Friday from the term "enemy combatant," which became charged in political and human rights circles.
At the same time, new leaders at the Justice Department continue to assert broad authority to detain national security suspects without criminal charges. The attorney general and two Justice-led task forces are reviewing files for about 240 inmates at the Guantanamo Bay, Cuba, military prison with an eye toward closing the site early next year and sending at least some of the detainees to allied nations.
Earlier this week, European Union officials delivered to the Obama administration a list of detailed questions to answer in advance of formal negotiations on whether to accept Guantanamo detainees, senior E.U. officials said.
The officials declined to enumerate the questions but said they went to the case against each detainee that Europe might be asked to accept. They also sought assurances that the policies underlying the system of detention in Guantanamo are a thing of the past.
"We have a list of questions, not conditions," said Ivan Langer, the Czech interior minister whose country currently holds the presidency of the European Union. He added at a news conference Monday in Washington, "There is one condition: maximum information."
Accompanying Langer was Jacques Barrot, a vice president of the European Commission. The visit was the first formal senior contact between the European Union and the Obama administration.
Langer said the decision of whether to accept detainees is one for individual states within the union, but because of open borders in continental Europe, officials there would like an agreed framework among the member states in advance of any transfers from Guantanamo.
European officials have also said they want the United States to agree that information on detainees, including intelligence material, will be complete and can be shared among all member states, including those who decline to accept detainees.
Several nations, including Portugal, Spain, France, Italy and Belgium as well as Switzerland, which is not a member of the E.U., have expressed a willingness to accept detainees.
European officials would also like the United States to resettle some detainees who have been cleared for release before any are moved to Europe, so the burden of closing Guantanamo is seen to be shared fairly. As many as 60 of the 241 detainees at Guantanamo were cleared for release by the Bush administration.
Speaking after talks Monday at the Justice Department with Attorney General Eric H. Holder Jr., Barrot said, "I don't think the U.S. has excluded the possibility" of moving some detainees to "U.S. soil."