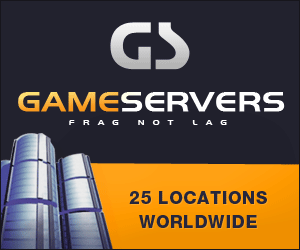 http://www.nytimes.com/2006/08/16/us...rtner=homepage
WASHINGTON, Aug. 16 — A suspect has been arrested in Thailand in the killing of
JonBenet Ramsey
, the 6-year-old beauty queen whose slaying in her parents' Colorado home nearly a decade ago shocked the nation and for a time cast a cloud on the family, federal officials said today.
The suspect was arrested on Tuesday night in Bangkok by members of the Boulder County, Colorado, district attorney's office, United States
immigration
officers and the Royal Thai Police, said Dean Boyd, a spokesman for the immigration and customs enforcement agency of the
Department of Homeland Security
.
An American security official who spoke on the condition of anonymity said the man arrested is a United States citizen, and that the arrest resulted from "several months of fairly complex investigation."
Federal officials familiar with the case said the man was already being held in Bangkok on unrelated sex charges, The Associated Press reported. CBS News reported that the suspect is a 41-year-old elementary-school teacher.
The Boulder County district attorney's office declined to give details, pending a news briefing. There were early reports that the briefing would be held today, then subsequent reports that it would be held on Thursday. CBS said the suspect would be brought to the United States this weekend.
There were several unanswered questions this afternoon as news of the arrest began to spread, including exactly what charges will be lodged against the suspect and what led investigators to him after all this time. JonBenet was found beaten and strangled in the basement of the family home in Boulder the day after Christmas in 1996.
Early speculation centered on the parents, John and Patsy Ramsey, and even on a brother of the victim. But John Douglas, a noted
F.B.I.
crime-profiler, said in an interview on CNN this afternoon that he had never suspected anyone in the family.
"This didn't have the look of it," he said, explaining that he had seldom, if ever, seen such post-mortem violation of a victim, as occurred in the Ramsey case, if the killer was a relative.
The family's tragedies did not end with the little girl's death. In June, JonBenet's mother died — but not before learning that the authorities were closing in on a suspect, Mr. Ramsey said today.
Mr. Ramsey said he would have only limited comment "because I feel it is extremely important to not only let the justice system operate to its conclusion in an orderly manner, but also to avoid feeding the type of media speculation that my wife and I were subjected to for so many years."
"I do want to say, however, that the investigation of the individual arrested today in connection with JonBenet's death was discussed with Patsy and me by the Boulder district attorney's office prior to Patsy's death in June. So Patsy was aware that authorities were close to making an arrest in the case and had she lived to see this day, would no doubt have been as pleased as I am.
"Words cannot adequately express my gratitude for the efforts of Boulder District Attorney Mary Lacy and the members of her investigative team."
In the initial investigation in 1996, the police said that someone had sexually assaulted JonBenet, fractured her skull, silenced her screams by placing duct tape over her mouth, and strangled her with a nylon cord tightened by a wooden handle.
The next morning, just before dawn, Patsy Ramsey made a hysterical phone call to the police, screaming that she had found a ransom note on stairs leading to the kitchen. Eight hours later, Mr. Ramsey and a friend searched the 6,000-square-foot home. Mr. Ramsey found JonBenet's lifeless body in a windowless basement room.
JonBenet's death became an instant worldwide murder mystery, the subject of several books and a television movie.
The Ramseys said an intruder must have killed their daughter. But suspicions that the couple might have been involved persisted for years.
The case also opened a window on the little-known world of child pageants, as videotaped images of JonBenet in competitions showed her to be a precocious kindergartner, dressed in sequins and rhinestones, and wearing eye makeup and lipstick.
A grand jury investigation ended in 1999 with no indictments, and no arrests had been made until now. The authorities have conceded that the investigation was compromised, in large measure, by mistakes the police made in the early hours after the girl's body was found.
The Ramsey family left Colorado after JonBenet's death and wrote a book, "The Death of Innocence," published in 2000.
They had residences in Atlanta and in Michigan, where Mr. Ramsey made an unsuccessful bid for the Michigan House in 2004.
Ms. Ramsey died in June after a recurrence of cancer.
Scott Shane contributed reporting from Washington for this article and Carla Baranauckas contributed from New York.