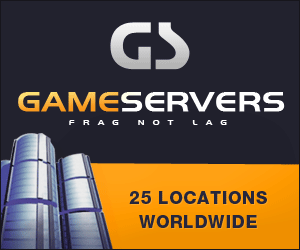 Washington Post
September 8, 2008
Pg. B1
By Lori Aratani, Washington Post Staff Writer
Each year for the past four, Aline Tyler registered to participate in the annual America Supports You Freedom Walk to commemorate the lives lost on Sept. 11, 2001, and to honor the country's veterans.
But when the day came, the 50-year-old Army secretary couldn't bear to lace up her sneakers and go.
Tyler is a survivor of the terrorist attack on the Pentagon, and the memories of what happened after the plane hit -- the screams, the flames, the smoke -- were too raw.
"I was always scared about what I might do," she said. "I was afraid I would come here and start crying."
This year, something changed. Tyler, of Takoma Park, still works at the Pentagon, and when she strolls through its long corridors, she sometimes finds herself in tears. But yesterday, as she stood in a crowd of 10,000 under sunshine and blue skies, she felt something different. Instead of sorrow, she felt peace.
"You've got to be grateful for life," she said, surrounded by a group from work. "It gives me a good feeling, being here."
Tyler was among the Pentagon survivors taking part in the mile-long march from the Women in Military Service for America Memorial at Arlington National Cemetery to the Pentagon crash site. The event, sponsored by the Department of Defense, is one of several to mark this year's anniversary of the Sept. 11 terrorist attacks.
On Thursday, the nation will mark the opening of the country's first major Sept.11 memorial with an evening ceremony at the Pentagon, where 184 people died, not including the five men who hijacked American Airlines Flight 77.
"Everyone here is a distinguished person today," Gordon England, deputy secretary of defense, said before yesterday's walk.
Participants included teenagers, college students and current and former military personnel and their families. There were babies dressed in red, white and blue hats and onesies, and burly men wearing leather vests and sporting bandannas in patriotic colors.
The day's events included a moment of silence for the Sept. 11 victims and a performance by the Oak Ridge Boys. The walk was the largest of about 300 taking place across the country, organizers said.
It was the second time that the Allen Family from Waldorf took part.
"It's an honor," said Jim Allen, 41, who was joined by his wife, DeAnna, 39, and children Ted, 15, and Sydney, 13. "I never thought in my lifetime that I'd see a terrorist attack here, but we should be thankful every day that we are here and that we are safe.''
For some survivors who participated in the march for the first time, it was an emotional day.
John Leech, a retired Air Force colonel, said that yesterday was about coming to terms with a day that continues to cause him much pain. Leech, of Clifton, served as the Defense Department's liaison to the Office of National Drug Control Policy, and he was packing his briefcase and preparing to head back to the White House when the plane crashed into the building. He was about 150 feet from where the plane hit.
"Ninety-five people were killed right below us," said Leech, a former B-52 pilot, a slight crack in his voice. "Thirty-one people died to my left, and two above me died. But for some reason, I walked out unscathed."
Leech, 54, might not have physical scars, but the trauma stayed with him, even as he tried for years to push it away.
"I just put it out of my mind," he said. "When it would come on, I'd change the channel or turn the dial. It's just been hard up to now to have anything to do with 9/11."
Leech can vividly describe events of that day -- including the televised video of the second plane flying into the World Trade Center and the aftermath of Flight 77's crash into the Pentagon. But it is still difficult for him to describe his feelings and reactions, even seven years later.
Like Tyler, Leech wasn't sure how he would feel as he walked along the highway toward the Pentagon. But sharing his story with others felt good, he said. And although yesterday's march won't erase the horrific memory, "it's time to be more active and to show support and gratitude for those who died," he said. "Today is a way to celebrate their lives."
Jerome Mapp, 54, another survivor who took part for the first time yesterday, said Sept. 11 brings out mixed emotions. He, too, tried to forget. But yesterday as he stood in the bright sun, surrounded by T-shirt-clad walkers, he realized that experiences, both good and bad, help mold the person he is today.
"I hope I never forget," said Mapp, who was a civilian reservist working for the chief of naval information at the Pentagon on Sept. 11. "People who died deserve to be remembered, and if I can do my own little bit each year by marching, then [their memory] will go on."