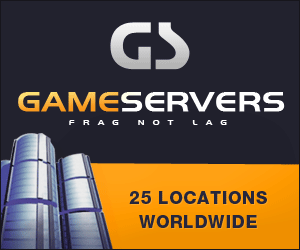 Houston Chronicle
January 1, 2008
Pg. 13
As more Guardsmen serve extended deployments, a group of coordinators is counted on to help them readjust to civilian life

By Brad Cain, Associated Press
EUGENE, ORE. -- Darcy Woodke recalls the day she picked up her husband and several of his National Guard buddies after they got back from Iraq.
"I stopped at a four-way stop sign. I have never seen people in my life freak out like that. They were saying, `Why are you stopping? Go! Go! Go! Go! Don't stop! Don't stop!' " Woodke says.
The soldiers had been trained in Iraq not to stop at an intersection because that can make you an easy target for insurgent gunmen or bombers.
That is the mind-set Woodke has to deal with in her job - helping soldiers readjust to civilian life after getting shot at, bombed and psychologically maimed while serving in Iraq and Afghanistan.
Woodke is a family assistance coordinator in Oregon for the U.S. military. As the title suggests, her job entails dealing with the Pentagon's legendary red tape.
She is an advocate for the soldiers, arranging medical treatment, therapy, marital counseling and other assistance to help soldiers and their families deal with the transition from hyper-vigilant warriors back to husbands and wives, moms and dads.
A former school bus driver, Woodke, 39, is married to a soldier who served in Iraq and was wounded by a bomb blast.
"I need to help. I've been there," she said. "I believe in these soldiers, and I believe in these families."
A 'phone book' for soldiers
From coast to coast, there are nearly 700 paid family assistance workers like Woodke, as well as thousands of volunteers, according to the National Guard.
Woodke describes herself as a "phone book." Her job is to line up professionals who can help soldiers and their families.
"I always tell people, `I don't know diddly squat; I just know all the people who do know things,' " she said.
She also provides soldiers with a shoulder to cry on and helps their families deal with everyday hassles such as car repairs, broken water heaters, medical insurance foul-ups or other financial problems. Recently, Woodke helped a woman whose husband is serving in Iraq find someone to repair flood and wind damage to her house.
The need for such help is particularly great now that National Guardsmen have been thrust into multiple, long overseas deployments as never before. More than a quarter-million Guard members have been sent to fight in Iraq and Afghanistan.
"The soldier can't focus on what's going on in the theater if they are not sure their families are being taken care of," said 2nd Lt. Jennifer Hahn, family program director for the Maryland National Guard.
Woodke also calls up newly returned soldiers at 30-, 60-, 90- and 120-day intervals just to ask how they are doing, and often learns of delayed symptoms of physical or mental trauma.
"A typical case involves someone who's been home for a year. They say, `I'm hurting; my shoulder hurts. Can I get some help? Where do I go?' Or I get, `I'm feeling a little punchy, and I don't know why,' " she said.
Readjustment at home
Staff Sgt. Robert Fields said Woodke arranged counseling that helped him and his wife work through their problems.
"She really had a lot of trouble really understanding what I was going through in Iraq," Fields said of his wife. "And it took me a while to realize that every time the doorbell rang, it scared my wife to death because she thought the Army was coming to tell her that I had died. It really made it hard for us to relate to each other."
Lt. Col. Paul Trapp, chief of family readiness for the National Guard, said there has been a concerted effort to step up assistance to soldiers and their families.
"When you start calling on Guardsmen to do more for their country, you can't do that without providing them and their family the support that they need," Trapp said.
Woodke - whose husband, Bill, suffered headaches, back and shoulder pain and memory loss from the bomb blast that rocked his armored vehicle - got involved in the program as a volunteer while her husband's unit was in Iraq, then got hired after he returned in 2005.
"You get to know the people, and you start to see them hurt and have good times, and you want to be part of it," she said. "It becomes a family."