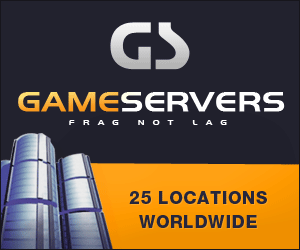 Media: The Associated Press
Byline: By PATRICK QUINN
Date: 13 September 2006
BAGHDAD, Iraq_The leader of Iraq's biggest Sunni Arab group demanded on
Wednesday that the Shiite-led government take steps to disarm militias after
the bodies of 65 tortured men were dumped in and around Baghdad.
In a violent day even by the standards of Baghdad, car bombs, mortars and
other attacks also killed at least 39 people and wounded dozens.
Two U.S. soldiers were also killed, one Monday from enemy action in restive
Anbar province and the other Tuesday by a roadside bomb south of Baghdad,
the U.S. military command.
The unflagging attacks have come despite a massive monthlong security
crackdown around the capital by 12,000 U.S. and Iraqi troops. The more than
1,500 people who died last month at the height of the joint operation are
indicative of the difficulties faced in restoring any semblance of security
to this sprawling city of six million people.
Adnan al-Dulaimi, who head Iraq's largest Sunni Arab political bloc, called
on Shiite Prime Minister Nouri al-Maliki to take a first step by honoring a
pledge to disband militias _ blamed by many Sunnis of being behind many of
the death squads.
"We hope the government carries out what it pledged and disbands militias
and considers them terrorist organizations," Adnan al-Dulaimi, head of the
Iraqi Accordance Front told the Associated Press. His party holds 44 seats
in the 275-member parliament.
Police said 60 of the bodies were found overnight scattered around Baghdad,
with the majority dumped in predominantly Sunni Arab neighborhoods.
All the bodies were bound, bore signs of torture and had been shot, police
said. Such killings are usually the work of death squads, operated by both
Sunni Arabs and Shiite gangs and militias, who kidnap people and usually
torture them with power drills, or beat them, before shooting them
execution-style with a bullet to the head.
"Their presence is deteriorating the situation and bringing more troubles to
the political atmosphere." al-Dulaimi said of militias." We call upon all
religious authorities to raise their voices and demand militias be
disarmed."
The U.S. military said it could not confirm all the executions and said the
numbers they had for the bodies so far was lower than that reported by
police.
"It is looking like about a 50 percent discrepancy on execution-style
killings so far," said Maj. Josslyn Aberle, chief of the media relations
division for the Multi-National Corps-Iraq.
The reason for the difference was not immediately clear. The confusion over
numbers underscores the difficulty of obtaining accurate death tolls in
Iraq, which lacks the reporting and tracking systems of most modern nations.
Also, counts by the U.S. military often lag behind those of the police.
According to Iraqi police, 45 of the bodies were discovered in predominantly
Sunni Arab parts of western Baghdad. The rest were found in predominantly
Shiite areas of eastern Baghdad. Another five bodies were found floating
down the Tigris river in Suwayrah, just south of Baghdad.
In the two bloodiest attacks in the capital, a car bomb killed at least 19
people and wounded more than 62 after it detonated in a large square used
mostly as a parking lot near the main headquarters of Baghdad's traffic
police department.
In eastern Baghdad, a parked car bomb exploded next to a passing Iraqi
police patrol in the Zayona neighborhood, killing at least 12 people and
wounding 34.
Sunni Arabs fear more sectarian violence will break out if the largest
Shiite political bloc in parliament succeeds is passing legislation that
will set in place the mechanism for establishing autonomous regions as part
of a federal Iraq.
Iraq's parliament speaker, Mahmoud al-Mashhadani, urged that a bill drafted
last week by the dominant Shiite United Iraqi Alliance not to be submitted
to the body on Sept. 19. Instead he called for its postponement until
parliament amends the country's new constitution, a time consuming affair
that could drag on for months.
"The parliament speaker believes that it is not the right time to form
provinces in the middle and in the south. There is no dispute with
Kurdistan, it can remain as it is. Al-Mashhadani thinks that for the time
being this issue must be postponed," Al-Mashhadani spokesman Mohanad
Abdul-Jabar told The AP.
Sunni Arabs have said the bill could split the country into three distinct
sectarian and ethnic cantons and have vehemently opposed it.
Although federalism is part Iraq's new constitution, and there is already an
autonomous Kurdish region in the north, special legislation and a referendum
would be needed to turn Iraq into a full federation.
Alliance leaders were sending delegations to the Shiite holy city of Najaf
to meet radical cleric Muqtada al-Sadr and other leaders who do not fully
support the legislation _ but for different reasons than the Sunnis.
Al-Sadr, for examples, wants it to be discussed after U.S. troops leave
Iraq.
"We will resume meetings tomorrow and after tomorrow to reach a final
agreement on this issue. The Alliance has formed a delegation to visit Najaf
to meet with religious authorities like Muqtada al-Sadr to persuade them and
to reach an agreement with them," Alliance member Bassim Shareef said.
He added that American, British and United Nations officials were urging for
a postponement, which a Sunni Arab legislator also reported.
"Meetings will continue before this parliament session. There are blocs that
want the participation of the American embassy in the discussions. The U.N.
suggested a one-year postponement," said Omar Abdul-Sattar, a member of the
Sunni Arab Iraqi Islamic Party.