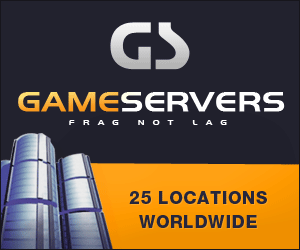 Media: The Associated Press
Byline: By ELENA BECATOROS
Date: 28 August 2006
BAGHDAD, Iraq_A suicide car bomber killed 14 people and wounded 43 outside
the Interior Ministry in downtown Baghdad Monday, police said, a day after
an upsurge of violence left more than 50 people dead across the country.
In one of the deadliest weekends for the U.S. military in recent months, the
U.S. military said seven U.S. soldiers died between Saturday and Sunday
night.
The renewed violence undercut Prime Minister Nouri al-Maliki's claim that
government forces were prevailing over insurgents and sectarian extremists.
Despite the deaths, British Defense Minister Des Browne, visiting Baghdad on
Monday, said the situation was improving.
"Each time I come, I see more progress," Browne said after meeting with
Iraqi Defense Minister Abdul-Qader Mohammed Jassim al-Mifarji.
Some 10,000 Iraqis have been killed in the last four months alone in
unrelenting attacks by Sunni and Shiite extremists on each other's
communities, as well as bombings and shootings by Sunni Arab insurgents.
In Baghdad, a car suicide bomber slammed into a police checkpoint outside
the Interior Ministry in midmorning, when traffic is usually heavy. The
blast could be heard two kilometers (more than one mile) away, and smoke
could be seen rising from the scene. The blast killed 14 people, including
eight policemen, police 1st Lt. Ahmed Mohammed Ali said. He said 17
policemen were among the wounded.
Elsewhere in the capital, a roadside bomb in the mainly Sunni western
neighborhood of Jihad struck a car transporting five barber shop workers
killed one person and seriously wounded another four, police Lt. Maitham
Abdul-Razzaq said.
The U.S. military command said Monday that a roadside bomb killed four
American soldiers north of Baghdad on Sunday afternoon. The military had
earlier reported the deaths of two other American soldiers on Sunday and one
on Saturday night.
Another five U.S. soldiers were wounded Sunday by a roadside bomb attack on
their patrol in Tal Afar, 420 kilometers (260 miles) northwest of Baghdad,
the military said. It said two of the soldiers were treated at the scene and
returned to duty, while the other three were being treated at a military
hospital in the northern town of Mosul.
More than 2,600 U.S. military personnel have died since the beginning of the
Iraq war in March 2003, according to an Associated Press Count.
More than 50 people were killed on Sunday in a wave of bombings and
shootings across Iraq, stretching from the northern city of Kirkuk to the
capital Baghdad and down to the south in Basra.
In one of the deadliest attacks, a group of assailants in three cars opened
fire at an open-air night market in Khalis, a mostly Shiite town 50 miles
(80 kilometers) north of Baghdad, killing at least 12 people and wounding 25
others, police said.
A security camera atop the Palestine Hotel in downtown Baghdad recorded
dramatic pictures of a commuter bus exploding on a street. An Iraqi
government statement received Monday said the explosion was caused by a
suicide bomber in the minibus, and said eight civilians were killed and 18
injured.
The jerky security video showed the minibus traveling down the street and
pulling over under a tree on the sidewalk, apparently to pick up passengers.
A moment later, a huge ball of fire erupts and other cars are seen skidding
and veering.
On Sunday evening, two back-to-back suicide car bombings in the northern
city of Kirkuk killed nine people and wounded 22, hours after another
suicide car bomb killed one person and wounded 16.
In Basra, Iraq's second largest city, 340 miles (550 kilometers) southeast
of Baghdad, a motorcycle bomb at a night market killed four people and
wounded 15, the governor's office said.
Still, Prime Minister Nouri al-Maliki insisted that his government, which
took office in May, was making progress in combatting attacks by insurgents
and sectarian clashes between Shiites and Sunnis.
"We're not in a civil war. Iraq will never be in a civil war," he said
through an interpreter on CNN's "Late Edition." "The violence is in decrease
and our security ability is increasing."