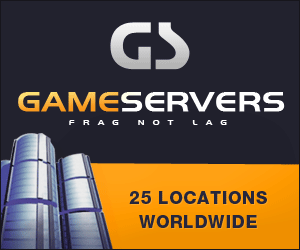 Media: The Associated Press
Byline: n/a
Date: 10 August 2006
NAJAF, Iraq_A suicide bomber detonated a belt of explosives on his body near
a highly revered Shiite shrine in Najaf Thursday, killing at least 30 people
and injuring 60, officials witnesses said.
The bomber blew himself up while being patted down by policemen near the
Imam Ali mosque in the old part of the holy city of Najaf, said Dr. Munthir
al-Ithari, the head of Najaf's health directorate.
Witnesses and officials had earlier reported two bombs explosions. Al-Ithari
said a second bomb did go off, but in a different part of the town. It was
not clear if there were any casualties there.
He said 30 deaths and 60 injuries have been recorded so far, and the toll is
likely to go up. Among the dead are 22 men including five policemen.
The bombing occurred at about 10.30 a.m. in a market _ packed with pilgrims
and shoppers _ in front of the Imam Ali mosque,which contains the tomb of
Prophet Muhammad's son-in-law, Ali. It is one of the world's most sacred
shrines for Shiites, the minority sect of Islam.
Najaf, 160 kilometers (100 miles) south of Baghdad, is a major pilgrim
destination for Shiites around the world, especially from predominantly
Shiite Iran. Iran and Iraq are the biggest Shiite-majority countries in the
world.
Four Iranians were among the injured, al-Ithari said.
Najaf and its twin city of Kufa, a stronghold of radical anti-American
cleric Muqtada al-Sadr, are tightly controlled by Shiite guards and police
to prevent attacks by Sunnis.
The two communities have been embroiled in tit-for-tat attacks since a Feb.
22 attack on a Shiite shrine in Samarra, fueling fears that the spiraling
violence could lead Iraq to civil war.
The last major attack in the twin cities occurred on July 18 when a suicide
car bomber detonated explosives in a crowd of laborers gathered across the
street from another major Shiite mosque e in Kufa, killing at least 53
people and wounding 105.
The Kufa mosque marks the place where Ali was mortally wounded. Thursday's
explosions is the first time that an attack has taken place near the Imam
Ali shrine. The Grand Market, sprawling in front of the shrine's entrance,
consists of a wide road with shops lined on both sides, and a warren of
streets and alleys, leading in.
The shops sell a variety of goods including perfume, jewelry, clothes and
religious souvenirs, including rings with pictures of Ali and his son
Hussein.
Thursday marked the death anniversary of Ali's daughter, Zainab.
Also Thursday, fighting was reported in the Sunni area of Salam in northern
Baghdad between locals and members of al-Sadr's Mahdi Army militia,
witnesses said. It was not clear if the clashes started after or before the
Najaf explosion.
Sectarian clashes between Shiites and Sunnis have largely been concentrated
in Baghdad, and Najaf has been relatively unscathed because of the tight
security provided by Mahdi Army volunteers.
About 1,500 violent deaths were reported in the Baghdad area last month, a
dramatic rise from about 1,000 deaths in January. Most of the deaths were
believed to be the result of sectarian feuding.