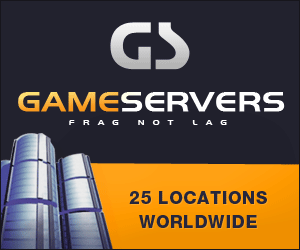 Washington Post
December 14, 2007
Pg. B3
Churches and Schools Send Items, From Tuna to Toothpaste
By Hamil R. Harris, Washington Post Staff Writer
Distant war zones never seem so far away yet so close as they do at Christmastime.
Many families have children, siblings, parents or spouses who are serving their country. And thanks to those connections, dozens of church groups, schools and nonprofit organizations in the region have mailed Christmas cheer to military personnel in Afghanistan, Iraq and other far-flung places.
Members of Walker Memorial Baptist Church in the District made care packages containing raisins, peanut butter crackers, canned tuna and chewing gum for soldiers in Afghanistan. In Arlington, students at a Catholic school sent candy, colorful stickers and pencils to a Marine unit in Iraq to be distributed to children. In La Plata, high school students are providing winter clothes and toiletries to more than 100 boys and girls at an orphanage in Afghanistan that has been adopted by U.S. troops.
Although the Pentagon has a charitable arm, America Supports You, that is an umbrella group for hundreds of organizations, many groups have taken a more direct approach. They have shipped DVDs, snacks, clothing and other items to friends and relatives in the military so they can distribute the gifts to those who need them.
Postal Service officials said items needed to be mailed by Dec. 5 to reach troops overseas before Christmas. But a Pentagon official and the heads of several local efforts said their campaigns are not restricted to one day of the year.
"We are launching a New Year's resolution campaign where people can commit to doing something for our troops and their families at least once a month," said Allison Barber, a deputy assistant secretary of defense and founder of America Supports You. "In addition to providing items, we are looking for people to write cards and letters to the troops, purchase calling cards, give scholarships to children whose parents are in the military and help the wounded when they come back home."
Last weekend, members of Walker Memorial gathered in the church's sanctuary to fill more than 60 gift bags and six large boxes with toiletries, all purchased by members of the congregation.
Gladys Crawley, coordinator of the effort, said the parishioners would have gotten involved earlier had they realized the need was so great. She said her congregation learned through a member whose son-in-law is in Afghanistan that troops value everyday items such as razors, shaving cream, toothbrushes and baby wipes.
"A lot of people take for granted the little needs that people have, when oftentimes small items are just as important as large items," said the Rev. Alexander Williams Jr., a U.S. District Court judge and interim pastor at Walker Memorial.
St. Agnes School in Arlington has a program called Operation Comfort and Joy. Kristine Carr, the school's principal, said having children prepare "comfort packages" for troops teaches a valuable lesson about Christmas.
"We want our children to appreciate the sacrifices made by the men and women in our armed services," Carr said. Earlier this year, the school adopted a Marine Corps unit in Afghanistan because the father of two students, Lt. Col. Sean Keane, was stationed there.
Keane returned home from a six-month deployment just before Thanksgiving. He said it was a "great morale builder" to receive packages containing magazines, decks of cards, socks, toothpaste, toilet paper and deodorant.
"We sent those items to the forward operating bases because they don't have a PX to buy things like soap and other personal items," Keane said.
Packages that the school mailed this week are close to the heart of Maggie Borden, a third-grade teacher. They are heading for a Marine unit in Ramadi, Iraq, where her brother, 2nd Lt. Dave Borden, is deployed.
"When I told my brother that St. Agnes wanted to adopt his platoon, he was excited, because it's so close to home," Borden said. "Obviously, it is sad that my brother will not be home for Christmas. But my father has never been more proud of him."
Members of Vienna Presbyterian Church this week shipped 30 packages containing DVDs, magazines and toiletries to military personnel who have relatives in the congregation.
Shelia Brewer, director of missions and outreach at the church, said members had shipped packages earlier in the year but sent many more items in the weeks leading up to Christmas.
In La Plata, students at Archbishop Neale Catholic School learned about an orphanage in Kabul because a sixth-grader's mother is deployed nearby. Peggy Howard, the principal, said the entire school has been involved in the effort to help the orphanage.
"We have about 480 kids who are collecting blankets, jackets, coats, bluejeans and sweat shirts for the winter," Howard said.
She said girls at the high school are sending hair scrunchies, shampoo and other items they think will appeal to Afghan teenagers, in addition to toys and games.
"We have 25 huge cartons. Everything is boxed up and will be shipped this Friday," Howard said.