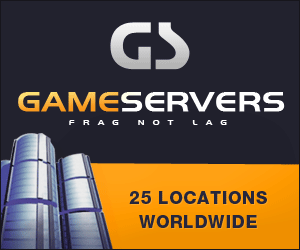 Media: The Associated Press
Byline: By SAMEER N. YACOUB
Date: 04 October 2006
BAGHDAD, Iraq_A series of bomb blasts went off in rapid succession in a
shopping district in a mainly Christian neighborhood of Baghdad on
Wednesday, killing 16 people and wounding 87, police said.
Scattered attacks around Iraq killed five others, and the U.S. military
announced the death of two soldiers _ the latest in what has been one of the
bloodiest stretches of days for American troops this year.
At least 17 troops have been killed in combat since Saturday, including
eight U.S. soldiers who died in gunbattles and bomb blasts Monday in Baghdad
_ the most killed in a single day in the capital since July 2005.
The casualties come amid an intensified U.S.-Iraqi military sweep launched
in Baghdad in August to clear neighborhoods house by house of weapons,
militiamen and insurgents.
Despite the sweep, attacks have continued in the capital, a deadly
combination of attacks by Sunni insurgents and tit-for-tat killings and
bombings by Shiite militias and Sunni groups that have killed thousands this
month.
Just before noon, a car bomb and two roadside bombs blew up in the span of
10 minutes in a shopping district of the Camp Sara neighborhood, which is
predominantly Christian, 1st Lt. Ali Abbas said.
The blasts left 16 dead and injured 87, including shoppers and 15 policemen,
destroyed cars and collapsed part of a nearby building, he said.
Bodies lay in the street next to the smoking wreckage of burning cars.
Rescue workers piled corpses into an ambulance parked next to the crumbled
facade of a building, while a policeman warned residents to leave the area
for fear more bombs would explode.
An increasingly common insurgent tactic is to detonate one bomb to draw
rescue workers and onlookers, then to explode a second device to cause mass
casualties.
One witness, who identified himself only by his first name, Hamdi, said a
roadside bomb went off first and people started to gather, then the second
blast went off.
"Then more people gathered and they were searching for their dead or missing
relatives when the car bomb exploded," he told Associated Press Television
News at the scene. "Everybody knows this is a Christian neighborhood, they
are neither Sunnis or Shiites, so why are they doing this them?"
Earlier in the nearby New Baghdad area, a bomb blast hit a convoy carrying
the Iraqi industry minister. Three police guards were killed and nine others
wounded, but the minister was not harmed, Abbas said.
Meanwhile in Baqouba, 60 kilometers (35 miles) northeast of Baghdad, gunmen
attacked a police patrol, killing two policemen and injuring eight people
including six policemen, Diyala province police said.
Near Baqouba, Iraqi forces carried out a predawn raid on homes in two
villages, arresting 41 suspects and seizing weapons and ammunition,
provincial police said. The province has been the scene of increasing
violence in recent weeks.
At least 53 people were killed across Iraq on Tuesday, a day after the
government of Prime Minister Nouri al-Maliki announced a new security plan
aimed at putting an end to sectarian violence.
The four-point plan calls for creating neighborhood Shiite-Sunni committees
to monitor efforts to stop the killings. The aim is to overcome the deep
mistrust between Sunnis and Shiites and get them to convince followers to
stop killings.
At the same time, U.S. and Iraq forces have been carrying out a
district-by-district sweep in the capital. The military announced Wednesday
that one soldier was killed a day earlier in a shooting in Baghdad, while a
second died Tuesday from gunfire in the northern city of Kirkuk.
U.S. military spokesman Lt. Col. Barry Johnson said Wednesday that Monday,
when eight U.S. soldiers were killed in Baghdad "was a tragic day."
Shiite and Sunni parties were expected to meet soon to work out details of
the committees. But many Sunnis remain skeptical that Shiite leaders will
allow security forces to crack down more strongly on Shiite militias blamed
for killing Sunnis _ including some linked to parties in the government.
"I haven't seen any real desire in the other side. There are militias
supported by the government," said Sunni lawmaker Khalaf al-Alayan.
U.S. ambassador Zalmay Khalilzad said that under the plan, parties that have
militias have agreed to take "responsibility for what their groups or people
under them are doing, ... committing themselves to ending the sectarian
violence."
But while the parties have said that through the committees "they can
control most of the forces involved, there are forces that are not under
their control," Khalilzad said in an interview with the U.S. National Public
Radio. "But if they implement what they've agreed to there should be a
significant decrease in the level of violence in Baghdad."
This week, gunmen carried out two mass kidnappings in as many days,
abducting 38 people from workplaces in Baghdad _ attacks that Sunnis said
were carried out by Shiite militias.
In one of the kidnappings, gunmen took 24 workers from a frozen meats
factory in Baghdad's Amil district on Sunday, and the bodies of seven were
later found dumped in the capital. The fate of the others is not known.
Sunnis accused security forces of at least turning a blind eye to the
assault.
In a sign the government may be seeking to keep its security officials in
line, the Interior Ministry said the police commander for the Amil district
had been discharged and arrested for investigation in the kidnapping.