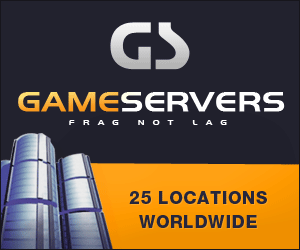 New York Times
December 3, 2006
Pg. 28
By Kirk Semple
BAGHDAD, Dec. 2 — Three car bombs exploded in quick succession in a predominantly Shiite neighborhood of central Baghdad on Saturday, killing at least 51 people and wounding at least 86, many of whom were shopping at a crowded street market, Iraqi government officials said.
The triple attack took place in the late afternoon, a popular time for shopping before the beginning of the nightly curfew, and seemed calibrated to cause the maximum number of civilian casualties.
The explosions — two in the Sadriya market and one at the Wethbeh traffic circle several hundred yards away — sent clouds of black smoke billowing into the sky and turned the narrow streets of the neighborhood, one of the oldest in the capital, into a tableau of carnage and grief.
Ayad Said, a 35-year-old merchant of spare machinery parts, said he was sitting outside his home near the Sadriya market when he heard what he described as "a very huge explosion." The blast shattered windows throughout the neighborhood and sprayed shrapnel everywhere, he said.
Many people — some yelling, others crying — ran from their houses and toward the market in search of family members, he said.
"I saw lots of dead people," he recalled in a telephone interview.
Rescuers and family members clawed through smoldering debris and the twisted metal frames of food and vegetable carts, separating bodies and survivors from the wreckage.
No militant group claimed responsibility for the attack, but car bombings are a hallmark of the Sunni Arab-led insurgency, which is fighting to topple the elected government and drive American troops out of the country.
An official with the Interior Ministry, which oversees the police force, said the bombings were probably an act of retaliation for a raid by Iraqi and American troops on a nearby Sunni Arab stronghold on Friday.
In that raid, Iraqi and American troops, supported by American attack helicopters, fought Sunni insurgents in block-to-block gun battles in the old, densely populated Fadhil neighborhood. One Iraqi solider was killed in the fighting, and 43 suspected insurgents were arrested, said an Interior Ministry official, who requested anonymity because he was not authorized to comment on the record.
Baghdad has become the focus of the sectarian war in Iraq, with dozens killed each day in a cycle of retributive violence that has followed a chilling pattern: large-scale Sunni Arab attacks against Shiite targets answered by kidnappings and killings of Sunnis by Shiite death squads.
American commanders have said that taming Baghdad is essential to stabilizing the country, but the latest security plan for the capital has faltered, in part because of the Iraqi government's failure to provide sufficient troops.
At least 20 people were killed in other attacks in Baghdad on Saturday, the authorities said. Sixteen were killed in drive-by shootings, including an Iraqi police captain in Baghdad's Jadida neighborhood, the Interior Ministry official said. According to Reuters, a Katyusha rocket landed in the mainly Sunni Arab neighborhood of Adil, killing two and wounding six.
Gunmen tried to force their way into Yarmouk Hospital complex, starting a gun battle with police officers stationed at a nearby checkpoint, the Interior Ministry official said. He said a policeman was killed in the clashes and three people, including another policeman, were wounded. A bomb planted near the power station in Yusifiya killed one police officer and wounded six, according to the ministry official.
At least 18 people were killed and eight wounded when a truck driver plowed into a crowd of commuters waiting at a bus station in Al Wahada, south of Baghdad, according to Reuters. The Interior Ministry official said three people were killed in a collision between a truck and a bus in Al Wahada, but it was unclear whether he was describing the same incident.
Tareq Ahmed, the acting director of Iraq's soccer federation, said Saturday that a member of the federation's board was kidnapped earlier this week in central Baghdad. The board member, Hudaib Mejhool, is also the director of the Talaba Club, one of the teams in Iraq's national soccer league. It was the latest of several kidnappings this year involving sports officials or athletes.
In Doha, Qatar, the president of the International Olympic Committee, Jacques Rogge, appealed for the release of dozens of people who were kidnapped in July from a meeting of Iraq's National Olympic Committee in Baghdad. "Please let them free," said Mr. Rogge, who spoke at a meeting of the Olympic Council of Asia. No group has claimed responsibility for that attack.
The American military command said an American soldier assigned to the First Battalion, First Armored Division, died Friday from wounds "sustained due to enemy action" in Anbar Province.
Qais Mizher and Abdul Razzaq al-Saeidi contributed reporting.