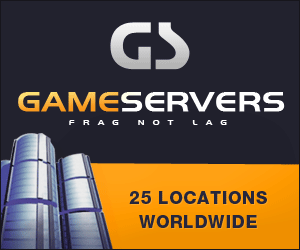 New York Times
March 19, 2009
By Thom Shanker
WASHINGTON — Defense Secretary Robert M. Gates said Wednesday that, over two years, he would all but eliminate an unpopular practice that has prevented tens of thousands of active-duty soldiers and reservists from leaving military service on time if they were scheduled to deploy to Iraq or Afghanistan.
More than 13,000 soldiers remain unable to exit the military under the policy, known as stop-loss, which was put in effect after the attacks of Sept. 11, 2001, and then expanded in 2004 as the Army struggled to sustain two large war efforts.
The policy has been intensely unpopular with troops and their families, some of whom have denounced it as a back-door draft. Some 120,000 soldiers have been affected by stop-loss in its various forms since 2001, Army officials said Wednesday, a practice that Mr. Gates said had amounted to "breaking faith" with those in uniform.
With the strain on the Army projected to ease in the years ahead, Mr. Gates announced a timetable that would cut in half by June 2010 the number of troops affected by stop-loss, with the practice all but eliminated by March 2011.
He said he was able to take the step now because of plans to reduce troop levels in Iraq more quickly than they are increased in Afghanistan and because of an enlargement that has increased the size of the active-duty Army to more than 547,000 troops, a level it had not been projected to reach until 2012.
The number of troops affected by stop-loss increased sharply under the troop increase for Iraq that President George W. Bush ordered in early 2007. Mr. Gates cautioned that "scores," but not thousands, of soldiers might continue to be affected by the policy after March 2011 if they had skills that were particularly important to the war effort.
According to Pentagon statistics, 13,200 people are now under stop-loss orders: 4,458 in the Army National Guard, 1,452 in the Army Reserve and the rest from the active component. The Army said Wednesday that it would provide additional pay of $500 a month to those currently affected by the policy, retroactive to last October. Lt. Gen. Michael Rochelle, the Army deputy chief of staff for personnel, said that the policy had been "a vital tool" for successfully meeting the needs of fighting in Iraq and Afghanistan, but that Army leaders realized it "has caused hardship on soldiers and families."
At its core, the stop-loss policy meant that all troops headed to Iraq and Afghanistan would remain in service throughout their unit's deployment — even if the time on an individual soldier's enlistment contract expired before the deployment ended. It also prevented the movement of soldiers who wished to remain in service but had intended to change positions within the military or attend a military school.
The Army has said the rule was required not just to sustain the numbers necessary to carry out two wars, but also to maintain continuity in leadership and cohesion within units that trained for and then were deploying to war.
Veterans groups praised the decision.
"The stop-loss policy is one that has been expanded and abused for too long," said Jon Soltz, an Iraq war veteran and chairman of VoteVets.org, "and it is a significant and positive sign that the president plans to largely end it."
"If we had to point to one policy that has placed the most strain on our troops and their families, and adversely affected the morale and readiness of our forces, it would be stop-loss," Mr. Soltz added.
Senator John Kerry, the Massachusetts Democrat who strongly criticized the stop-loss policy during his campaign for president in 2004, released a statement on Wednesday saying, "I applaud the president and Secretary Gates for ending a practice that has for too long abused the trust and tested the strength of our incredible military families."
Mr. Gates also announced personnel decisions to assure continuity for the new Obama administration. He said he had recommended to the president that the chairman of the Joint Chiefs of Staff, Adm. Mike Mullen, and the vice chairman, Gen. James E. Cartwright of the Marines, be reappointed to a second two-year term in their posts.
Three senior officers will also be nominated to take over the powerful regional combatant commands. Mr. Gates said he had recommended Adm. James G. Stavridis to become the first Navy officer to head the military's European Command and to be NATO's supreme allied commander. Admiral Stavridis now serves as commander of the Southern Command, and would replace Gen. John Craddock in Europe.
Mr. Gates said he was recommending that Lt. Gen. Douglas M. Fraser of the Air Force, currently the deputy at Pacific Command, take over Southern Command. And he said he had recommended that Adm. Robert F. Willard, currently commander of the Pacific Fleet, to become commander of all American forces in the Pacific, taking over from Adm. Timothy J. Keating.