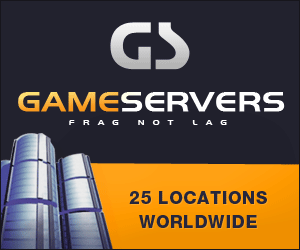 Arizona Daily Star (Tucson)
March 20, 2009
By Will Graves, Associated Press
FORT KNOX, Ky. — You'd think since Tony Stewart doesn't blink while going 180 mph at NASCAR tracks every weekend that he wouldn't be impressed by a vehicle that tops out at 45 mph.
Then again, Stewart doesn't drive an Army tank.
Stewart admits he got a little trigger happy while in a tank simulator during a visit to Fort Knox on Thursday, firing shells at random targets in the western Kentucky base's Close Combat Tactical Trainer Facility.
Stewart — who co-owns the No. 39 Sprint Cup car co-sponsored by the Army — and NHRA driver Tony Schumacher spent a few hours with soldiers, getting a taste of Army life that hardly resembled the battles Stewart would wage with green plastic Army men in his parent's garden growing up.
The drivers took a glimpse at the cramped seat used by the tank drivers and marveled at how they can handle the massive machines without so much as a rearview mirror.
The tank drivers use electronic displays to give them a readout of the terrain and have to battle fatigue during shifts that can last for hours on end.
"We're used to looking out a windshield being able to see what's going on," Stewart said. "These guys are using monitors and trusting electronics to guide them along. I can't imagine being a 19-20 year-old kid doing this."
Stewart found things more to his liking while sitting in the Humvee simulator. He took the wheel — of course — and decided to chase members of Schumacher's NHRA team across a simulated desert training center, a chase that included a game of chicken.
Guess who won that?
"We didn't have a head-on collision, which I think was all driver skill there," Stewart said. "I think we got a little tired of stationary objects so we were going for the advanced training."
Training that also included a stop at the base's 50-foot rappelling tower. Schumacher quickly challenged Stewart to join him at the top.
Getting there, however, took some doing. Both drivers had to get properly outfitted with helmets and rope harnesses that proved to be a little snug. Stewart grimaced while cinching up the rope and couldn't help but laugh when someone suggest he "suck it in."
"I try to do that every day when I get in the car," he said with a laugh.
Neither driver, however, appeared intimidated by the 50-foot drop. Stewart leaned out over the wall and managed to navigate the face about as quickly as it'll take to get around the half-mile track during this week's Cup race at Bristol.
"You go up there and at that point, I never looked down, never even thought about the height of it," he said. "I guess it's no different than what you do in the race car. You just try to trust your guys."
Schumacher, whose top-fuel program is sponsored by the Army, said the teamwork showed by the soldiers helped him overcome his considerable fear of heights.
"These guys are the best in the world at what they do," he said. "When they say 'step off the bridge,' you step off it. You do what they tell you because they know better than you do."