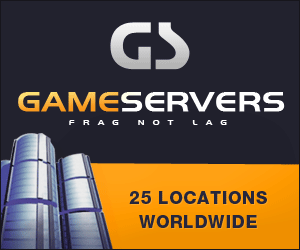 ALAN ROBINSON
Associated Press
PITTSBURGH -
Minnesota Vikings defensive coordinator Mike Tomlin accepted the Pittsburgh Steelers' coaching job Sunday night and was working out a four-year contract he hoped to complete Monday, people close to the search told The Associated Press.
They requested anonymity because the Steelers have asked all parties involved in the search to not speak to reporters until they can make the announcement, which could come Monday or Tuesday.
Tomlin is expected to make around $2.5 million per year, the going rate of late for first-time NFL coaching hires. Former Steelers coach Bill Cowher resigned Jan. 5 following 15 seasons after apparently rejecting a $6 million per year contract extension offer earlier this year.
Tomlin's hiring completed a frantic 2 1/2-week search in which he was initially viewed as an unlikely choice behind perceived front-runners Ken Whisenhunt and Russ Grimm, only to land the job after impressing the Steelers with his motivation, intensity, knowledge of defense and enthusiasm.
"It's humbling," Tomlin said last week of being in the running to become only the third Steelers coach in 38 years. "These are great football people. I've got a great deal of respect for what they do and what they've done. It's just a very humbling experience to be involved in but, at the same time, professional football is what I do and I'm a competitor like everyone else."
The 34-year-old Tomlin, a defensive coordinator for only one season, was chosen over Grimm, the Steelers' assistant head coach for three years and Chicago defensive coordinator Ron Rivera. The Steelers decided Sunday not to give Rivera a second interview because they couldn't talk with him again until Feb. 5, the day after the Super Bowl.
The Steelers issued a statement Sunday morning saying they had not concluded a deal and didn't expect to on Sunday, but the Pittsburgh Post-Gazette later reported Grimm had been told Tomlin was the choice.
However, the Steelers did not deny Tomlin was the choice, only that they did not have a contract with their new coach and did not expect to have one Sunday.
While the Steelers have not interviewed any candidates since meeting with Tomlin for 3 1/2 hours Tuesday and Grimm for six hours Wednesday, there was a flurry of reports - at times conflicting - over the weekend.
SI.com, Sports Illustrated's Web site, and, later, ESPN.com, reported Saturday the Steelers had decided on Tomlin, the Vikings' defensive coordinator, or begun contract talks with him. On Sunday, the Pittsburgh Tribune-Review - citing unidentified sources - reported that Grimm was the choice.
However, a source close to the search said no offer was made to Tomlin until Sunday afternoon, about 24 hours after it was first reported he was the Steelers' choice. Until then, Tomlin was confused and unhappy about the mixed signals and was hoping the premature news didn't influence the Steelers' decision.
Tomlin will be the fourth consecutive coach hired by the Steelers who was a defensive assistant coach in his 30s with another team before going to Pittsburgh. Bill Austin was 37 when he was chosen in 1966, as was Chuck Noll in 1969. Cowher was 34 when he picked in 1992. Both Noll (4-0 in Super Bowls) and Cowher (1-1 in Super Bowls) took teams to multiple title games.
Dan Rooney either made the choice or was involved in hiring all four coaches.
Tomlin was a Tampa Bay assistant for five seasons before being hired by Vikings coach Brad Childress before last season. What could be tricky in Pittsburgh is assimilating Tomlin's preference for the 4-3 defense and Tampa 2 cover schemes into a Steelers defense that has long played the 3-4.
The Steelers have built their roster around players fitted for the 3-4, such as All-Pro safety Troy Polamalu and Pro Bowl nose guard Casey Hampton. Neither would seem to be nearly as well-suited for a 4-3 scheme in which the defensive ends, not the linebackers, are the primary pass rushers.
Also uncertain is whether Grimm, the assistant head coach for three seasons and the offensive line coach for six seasons, will stay and work for the coach who beat him out for the job. Grimm is under contract for next season.
Grimm and Ken Whisenhunt, the Steelers' offensive coordinator, were seen as the clear front-runners since Cowher resigned on Jan. 5, but Whisenhunt later took the Arizona Cardinals' job without waiting to see if the Steelers would hire him.
Tomlin would become the first black coach in the Steelers' 74-season history. On Sunday, Bears coach Lovie Smith became the first black coach to take his team to the Super Bowl and, a few hours later, Tomlin mentor Tony Dungy of Indianapolis became the second.
Tomlin, from Hampton, Va., was a wide receiver at William & Mary, where he caught 20 touchdown passes during his career. He later coached at VMI, Memphis, Tennessee-Martin, Arkansas State and Cincinnati before being hired by Dungy at Tampa Bay. He was the secondary coach when the Bucs returned three interceptions for touchdowns in beating Oakland 48-21 to win the Super Bowl during the 2002 season.
Childress recently said he didn't expect to keep Tomlin long, but hoped to have him for a second season. The Vikings now must look for a seventh defensive coordinator in nine years.