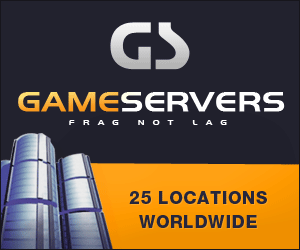 ALAN ROBINSON
Associated Press
PITTSBURGH -
Dick Hoak took handoffs from Bobby Layne, broke in Franco Harris as rookie assistant coach and went on to mentor Jerome Bettis and Willie Parker. Few other NFL assistants have seen or done as much.
Or won as much.
Hoak ended an unprecedented 45 seasons with the Pittsburgh Steelers by retiring Tuesday as running backs coach, completing the longest continuous tenure by an NFL assistant coach with any team.
The 67-year-old Hoak played a role in every title and playoff victory in the franchise's 74-season history and was with them for 742 of their 1,057 all-time games.
"I beat the system," said Hoak, an assistant for 35 seasons after spending 10 as a player. "Coaches are hired to be fired. I was hired but I was never fired."
One reason for his longevity was that Hoak rejected jobs other coaches would have taken. He went from a high school sideline to the Steelers' as the offensive backfield coach in 1972, turning down a job as a Pitt assistant. The Pitt staff was fired a year later.
In 1983, he twice rejected offers to become the USFL's Pittsburgh Maulers' head coach. The team folded in a year after having three coaches.
"I just couldn't see myself going across the street to a rival football league in Pittsburgh," Hoak said Tuesday. "There was no way I could have done that."
Chuck Noll (23 seasons) and Bill Cowher (15 seasons) are the only head coaches the Steelers have had since 1969, and Hoak was involved in all but one of those seasons. He coached Wheeling (W.Va.) Central Catholic High in 1971, but was hired by Noll as offensive backfield coach a season later.
His resignation may coincide with Cowher's, but Hoak suggested that didn't enter into his decision.
"I just think it's time," said Hoak, a five-time Super Bowl winner. "You just feel it."
Hoak was offered several offensive coordinator jobs during his career, including one in Tampa Bay under Tony Dungy, but felt more comfortable as a position coach.
"His contribution to the Steelers was second to none," Steelers chairman Dan Rooney said. "He was a great man, a great person and was part of making the Steelers special."
About the only coach Hoak didn't outlast was Joe Paterno, an assistant coach when Hoak was a two-way starter at running back and defensive back for Penn State from 1958-60.
"I was at a banquet with Joe about a year-and-a-half ago and he asked me how long I would go," Hoak said. "I told him I was going to go longer than him."
When Hoak arrived as a seventh-round draft pick in 1961, he wasn't even the best-known Pittsburgh athlete named Hoak - Pirates third baseman Don Hoak was. By the time the 5-foot-11, 195-pound Hoak retired as a player in 1970, he was the Steelers' No. 2 career rusher with 3,965 yards. He has since dropped to No. 5 behind Harris, Bettis, John Henry Johnson and Frank Pollard.
He also mastered a skill few current-day NFL players know: how to throw a pass. His passer rating of 90.3 on 40 career attempts would be excellent for a quarterback.
"Every year they kept trying to replace me," said Hoak, a Pro Bowl back in 1968 after gaining 858 yards. "I wouldn't play three or four games because I was too small or too slow, but by the fourth or fifth game I was the guy playing."
As a coach, Hoak tried to avoid the mistakes he felt that running backs coaches made with him. He also received some sage advice from Noll.
"Chuck said, `Dick, just don't over-coach him,'" Hoak said of working with then-rookie Harris. "So I let him be himself."
Noll's advice paid off a few months later. Harris, intuitively in the right place at the right time, made arguably the greatest play in NFL history with his Immaculate Reception of Terry Bradshaw's deflected pass to beat Oakland for the first playoff victory in Steelers' history.
That doesn't mean Hoak was a sit-back-and-let-them-play coach. The Steelers had the sixth-most rushing yards in the AFC this season despite having an undrafted running back (Parker), undrafted fullback (Dan Kreider) and a waiver-wire backup (Najeh Davenport). Parker's 1,494 yards were the third most in team history.
Hoak won the first of his five Super Bowl rings in 1974 and got the last only last season, one he said made it easier for him to retire.
With Hoak now retired, Bengals running backs coach Jim Anderson becomes the NFL's most tenured assistant with 23 consecutive seasons. In Cincinnati, Hoak is better remembered for hanging the nickname Wicky Wacky on former coach Sam Wyche following a game in which some of Wyche's trick-play calls didn't work.
"I don't know if anyone will," Hoak said of another coach surpassing his 35-season streak. "They always say that nobody will do this or that and eventually somebody does. Somebody will do it."