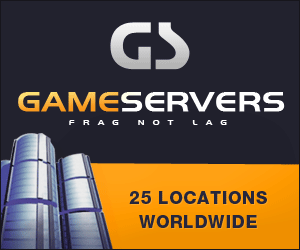 Washington Post
November 15, 2007
Pg. 23
By Glenn Kessler, Washington Post Staff Writer
State Department Inspector General Howard J. Krongard said yesterday that he will no longer participate in high-profile probes of Blackwater Worldwide and of the State Department's troubled construction of the new U.S. Embassy in Iraq, after a House panel confronted him with evidence of conflicts of interest, including his brother's role as a strategic adviser to Blackwater.
Krongard's announcement, made under pressure from House Democrats, means that the top independent investigator at the State Department will recuse himself from examining two of the biggest management headaches facing Secretary of State Condoleezza Rice. The House Oversight and Government Reform Committee has investigated allegations that Krongard impeded State Department probes in Iraq -- including potential criminal activity involving alleged gun smuggling by Blackwater and the awarding of the Baghdad embassy construction contract -- and has harmed his office with a mercurial management style.
Krongard, under oath before the committee, emphatically denied yesterday that he had thwarted any investigations or that he had done so because of a partisan political agenda, as initially alleged by Democrats. He contended that he had to make choices while working with a relatively small staff and budget. He also stressed that many of the complaints about his style stemmed from his vigorous efforts to reform an office that was dysfunctional and produced poor work.
"I know I was being too hard," he said. "I know I was expecting too much."
The State Department inspector general's office plays a key role in auditing programs, evaluating embassies, and uncovering fraud and misconduct, but a report released yesterday by the committee's majority staff charged that the office's effectiveness has been greatly diminished since Krongard, a former chief counsel for an accounting firm, took the helm in 2005.
The majority report, based on interviews with 13 current or former officials of the inspector general's office, asserts that Krongard inappropriately intervened in probes, including ones involving Blackwater and the Baghdad embassy.
In the case of Blackwater, the Justice Department told the committee that Krongard had resisted helping with a probe of possible gun smuggling by Blackwater into Iraq and had taken steps that had "certainly impacted the investigation."
Blackwater security personnel are under contract with the State Department to protect diplomats in Iraq, but the deadly shootings of 17 civilians in Baghdad in September raised new questions about State's oversight of their activities.
Regarding the Baghdad embassy, the report said Krongard for months refused to refer potential criminal conduct uncovered in the awarding of the construction contract to a company called First Kuwaiti General Trade and Contracting -- until after he learned of the committee's investigation. The report, citing Krongard's colleagues and the Justice Department, also charged that Krongard had inappropriate contacts with officials under scrutiny for alleged crimes.
In a moment of drama, House Democrats surprised Krongard with documents showing that his brother, former CIA official Alvin B. "Buzzy" Krongard, is a member of the Blackwater Worldwide advisory board. Krongard initially testified that he had been assured by his brother that he was not involved with Blackwater.
After a break, Krongard informed the committee that his brother had confirmed his Blackwater role. "I had not been aware of that," Krongard said. "I hereby recuse myself from any matters having to do with Blackwater."
Republicans on the committee had mounted a spirited defense of Krongard, denouncing many of the allegations as "gossip" and offering a lengthy report to rebut them. But Krongard's admission of his brother's role appeared to deflate his defenders. "He has done you a tremendous damage," Rep. Christopher Shays (R-Conn.) told Krongard.
In a twist last night, the Web site TPM Muckraker quoted Alvin Krongard as saying that he had told his brother of his Blackwater role. Alvin Krongard did not respond to an e-mail or a call left at his home. Reached at his office and told of his brother's comments, Howard Krongard said only, "I am not responding to you."
A family acquaintance, speaking on the condition of anonymity, said the Krongard brothers for many years have had a tense relationship.