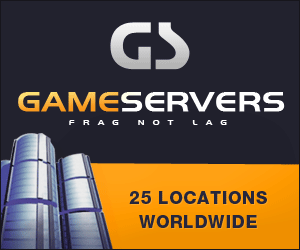 PETE IACOBELLI
Associated Press
COLUMBIA, S.C. -
It's one thing for South Carolina coach Steve Spurrier to read the riot act to an assistant coach for breaking NCAA rules. It's a whole different matter when the offending person is your wife.
Spurrier said Friday that his wife, Jerri, unknowingly violated NCAA rules by sending handwritten notes to families of players who had signed with the Gamecocks.
It's something she had done for years, wishing the newest players well as they got ready to join the ball coach's teams. She kept up the practice when her husband took over the Gamecocks in November 2004.
"She's done it every year in the past. This year's it's a violation, I guess," Spurrier said.
The infraction, which the university classified as a "Level II" secondary violation, was among eight secondary violations the school reported that took place between July and December.
Two other incidents involved the football program, according to the school. On July 27, an academic department improperly certified degree applicable hours to two student-athletes in football and men's basketball. Then on Nov. 29, the school said a football assistant called a prospective athlete during June and July when such calls could not be made until Sept. 1.
The later violation was classified as "Level I," meaning it will go from the Southeastern Conference office to the NCAA enforcement staff for review. South Carolina is currently under a three-year NCAA probation for violations that occurred when Lou Holtz was coach from 1999-2004.
Spurrier said the offending assistant, defensive line coach Brad Lawing, had not been on the road recruiting since the end of the season.
"A lot of his recruiting responsibilities had been taken away in the last month or so," Spurrier said.
Lawing, in his first season on Spurrier's staff, did not want to discuss the violation after practice.
Spurrier, known as a head coach who does not tolerate NCAA improprieties, said he made sure Lawing knew not to repeat his mistake. "I don't think he will," Spurrier said.
Spurrier characterized Lawing's actions as "careless, lazy, bad decision, whatever."
"We don't operate like that," Spurrier said. "It should not happen again."
All secondary violations will be sent to the SEC office. The more serious, "Level I" violations then go to the NCAA enforcement staff. The "Level II" violations are turned in to the NCAA at the end of the academic year.
Of the rest of South Carolina's reported violations, two involved the volleyball team, and one each involved men's soccer, women's basketball and equestrian. Six of the eight transgressions were categorized as "Level I" while a volleyball student-athlete making free phone calls on an athletic department phone joined Jerri Spurrier as a less-severe, "Level II" violation.
Spurrier was asked why anyone might turn in the Gamecocks for a simple note from his wife.
"It's easy to turn somebody in. I got turned in for talking to a kid at a high school during a junior recruiting period," Spurrier said. "I did say hello to him, but I didn't give him a recruiting speech.
"So anybody can turn anybody in just like anybody can sue anybody in America," Spurrier said.