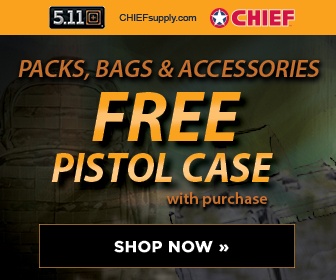 USA Today
March 14, 2008
Pg. 7
By Charles Levinson, USA Today
BAGHDAD — Militants have staged a deadly wave of attacks in Baghdad two weeks after the U.S. military began pulling out the first combat brigade from last year's troop buildup.
The uptick in violence has raised questions about whether recent progress on security in the capital could be reversed as more U.S. troops are scheduled to depart.
A BMW loaded with explosives detonated Thursday in a busy commercial district in Baghdad, killing 18 people. The bombing was reminiscent of attacks seen last year before President Bush ordered an additional 30,000 U.S. troops to Iraq. The increase resulted in a decline in violence nationwide.
Twelve U.S. servicemembers have died since Monday, including five who were killed while on foot patrol in the deadliest attack against U.S. soldiers in Baghdad in months.
The attacks have followed the withdrawal of the 2nd Brigade of the Army's 82nd Airborne division. The brigade was the first to arrive as part of the troop increase, or "surge," and is the first to ship out.
The recent spike in violence may feed debate in Washington over whether further troop reductions will leave the U.S. military without enough manpower to hold neighborhoods that had been cleared of militants. The Pentagon plans to reduce troop levels to about 135,000 from 160,000 at the height of the buildup.
"As we draw down forces, our ability to provide security may go down, and so the violence may increase because of that," says Colin Kahl, a security studies professor at Georgetown.
The U.S. military says al-Qaeda is attempting to score mass-casualty attacks to divert attention and resources away from the northern city of Mosul. The U.S. military is pressing an offensive there in what it describes as al-Qaeda's last urban stronghold.
"We think the enemy is doing this to pull us away from Mosul and the critical battle going on up there," said Col. Pete Mansoor, the executive officer for Gen. David Petraeus, the U.S. commander in Iraq. "Without a major city to buttress their support, al-Qaeda will not be able to function effectively."
According to government statistics declassified this week, sectarian violence is down 90% nationwide since June 2007, and total civilian and coalition deaths are down 70%. Despite those gains, the military has repeatedly said al-Qaeda remains a potent threat.
The military says the recent rise in violence does not mean security gains are starting to slip away. Their numbers show that attack and casualty trends have remained largely steady since October.
"You might have days with significant spikes and you might have some regionally located spikes, but since October, that trend line of attacks has been pretty stable," says Rear Adm. Gregory Smith, a military spokesman in Baghdad.
That plateau may be a sign that the United States has done all it can with its combat power in Iraq, says Kahl, the security studies professor. Future progress may hinge on the Iraqis' ability to bridge their political differences, he says.
Last month, on the eve of the 2nd Brigade's departure, a squadron commander in east Baghdad said he was worried about the prospects of thinning combat power in his battle space.
"I am concerned about a potential resurgence and increase in violence as a result of combat power leaving the area," said Lt. Col. Dan Barnett, whose squadron controls a neighborhood adjacent to the departing brigade's.