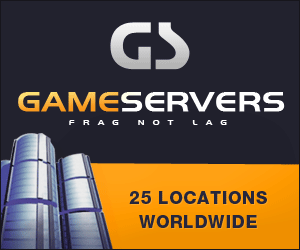 We have not written publicly available alerts on the
Israel-Hezbollah conflict for several days, simply because there
has been nothing to report. This is not to say that nothing was
happening; brutal fighting was going on, rockets were being fired
and airstrikes were being carried out. However, the basic pattern
of the war appeared to be fixed, with Israeli troops fighting
well-entrenched Hezbollah forces in southern Lebanon, and with the
results of those battles uncertain. The diplomatic process was
lurching along without any clear direction.
We are now beginning to detect some changes on the Israeli side. At
its meeting Aug. 7, the Israeli Cabinet appeared to have given up
on a diplomatic solution -- if it ever actually believed diplomacy
would work -- and made it clear that Israeli forces were going to
be given a much freer hand in Lebanon. Today, Israeli Chief of
Staff Lt. Gen. Dan Halutz announced that Deputy Chief of Staff Maj.
Gen. Moshe Kaplinsky was to become Halutz's representative at
Northern Command -- which owns the Lebanese operation -- for the
duration of the war.
There are political ramifications for this in Israel Defense
Forces, but what is essentially being done is that Kaplinsky, an
army officer who commanded the elite Golani Brigade, has been put
in charge of the Lebanese operation. Halutz, an air force officer
who had been criticized for waging an extended air campaign that
did not shut down rocket attacks, is ceding authority over the war.
Obviously, this is also a criticism of Northern Command's
performance over the past weeks -- but the important message,
following recent Israeli Cabinet decisions, is that the Israelis
are going to unleash their ground forces.
What this means is unclear. It might mean that one or more
additional divisions will be thrown into the southern Lebanese
campaign, trying to force a decision. It might mean that the attack
into the Bekaa Valley that we have discussed is in the works. It
could also mean that Israel might move toward Beirut. What seems to
be happening, however, is that the Israelis are moving beyond the
current phase of the war.
As we have said, Hezbollah has relatively few options. In the
south, the militants are committed to a static defense that they
seem to be executing well. In the Bekaa Valley, they might opt to
resist or to draw the Israelis in and then try to impose an
insurgency on them. The same in the southern Beirut area. They
might also decide to try and launch some of the longer-range
rockets they claim to have, assuming the Israeli air force hasn't
taken them out.
Much is unclear. However, this is intended to alert you that the
Israelis are vigorously signaling a shift in their war fighting
strategy. This may be intended to induce a new round of diplomacy,
but we rather doubt it. Israeli Prime Minister Ehud Olmert has run
out of room on the strategy he was following. A new one is likely.
Send questions or comments on this article to
analysis@stratfor.com
.