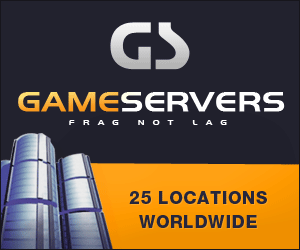 Washington Post
September 25, 2008
Pg. G7
By Jill Drew, Washington Post Foreign Service
BEIJING -- When he's in Beijing for meetings, Ouyang Ziyuan works out of an office overlooking the new Olympic Green, home to the Water Cube aquatics center and the Bird's Nest national stadium, the latest icons of China's coming of age.
On one wall of that office hangs a large image of the moon; on the wall opposite, there's Mars. Both pictures were shot from U.S. satellites. Ouyang should soon be able to replace one of those with the next icon of China's rise: the highest-resolution map yet of the entire surface of the moon, pieced together from images taken by China's Chang'e lunar probe, named after a mythological Chinese moon goddess. Ouyang is the project's chief scientist.
"Now that we've managed to send men into space, it's time for us to do more with probing the moon, to push forward the development of science and technology," said Ouyang, one of China's most passionate supporters of lunar exploration.
At a casual glance, China's space program seems a tad retro. There's talk of a rover that, within the next decade, could land on the moon, take surface samples and return to Earth. Chinese astronauts will attempt their first-ever spacewalk as early as this week. Americans and Russians surpassed these scientific feats decades ago.
But the "been there, done that" appearance masks the deeper significance of China's multipronged space program. It has developed sophisticated launchers and satellites, which it builds by the dozens and sends skyward for friends and paying clients, conservatively aiming to capture 15 percent of the global market for such services. China is building partnerships to support its manned space program, with hopes of creating its own space station and potentially exploiting the resources of the moon, various asteroids and perhaps even Mars to meet energy and other needs here on Earth. China is experimenting with antisatellite and other space-based capabilities to counter the overwhelming U.S. dominance of extraterrestrial territory. All the while, it is training and inspiring a new generation of engineers and scientists -- hundreds of thousands of them.
"It's clear that China has decided that one symbol of the aspirations of a major global power is a comprehensive and successful space program," said John Logsdon, director of George Washington University's space policy institute.
Experts such as Logsdon say China still has a long way to go to catch up to the technologies of the United States and Russia, and to outpace other countries such as Japan and India with their own space aspirations. But like many other aspects of China's growing influence, China's designs in space are seen as a threat by some U.S. experts, especially because almost all its operations are cloaked in secrecy.
"They are less transparent than even Russia," Logsdon said.
Both India and Japan eye China's space ambitions a bit warily. India has a sophisticated program but is behind China technologically, and it is unclear how much money it can dedicate to space exploration, said Theresa Hitchens, director of the Washington-based Center for Defense Information. India is seeking military capabilities, largely out of concern about China. So, too, is Japan. Hitchens said Japan has mostly a niche space program not targeted to military use, but it could swing that way if it sees China as a threat.
Space experts outside China are generally at a loss to describe how its various space programs -- manned and unmanned, civil and military -- are organized and overseen, except that the vast bulk of its efforts are under the direction of the People's Liberation Army. No official from China's space agencies or government-owned space companies would be interviewed for this article.
Rep. Tom Feeney (R-Fla.) is one of the few U.S. officials ever allowed to tour the Jiuquan Satellite Launch Center, a sprawling military facility in remote Inner Mongolia where China launches its manned Shenzhou spacecraft. Feeney recalled that, during his 2006 visit, he saw military personnel stationed every 50 yards or so along a road between Jiuquan and the nearest town -- a drive that took about two hours. When he finally entered the base and met the top two officials there, the men apologized profusely because they did not have business cards to offer him. "They said they never had visitors before," Feeney said.
Feeney came away impressed -- and daunted.
"If you were building a new facility to launch rockets today, you would do it the Chinese way," Feeney said. He marveled at the launchpad, which can accommodate two rockets at the same time and can ready them for launch within 60 minutes of being delivered. This fast-launching ability could be crucial in a situation in which space rescue is required, he said.
For the Chinese, the space program is becoming another point of pride. The planned spacewalk, like the two other manned space flights China has conducted in the past five years, will likely be a nationally televised event. Contests are underway for schoolchildren to create artwork to commemorate the feat. A black-market cellphone handset maker is doing a brisk business selling a rocket-shaped mobile device, painted red with "Shenzhou VII" stamped on the side.
As China gains confidence, officials are becoming a bit more willing to showcase their space acumen. The government announced this summer that it will build a first-ever visitors' center alongside a launch site in Hainan province, an island in southern China. Chen Yao, vice tourism bureau chief of the province, said he expects the center to be completed in 2012.
China is unabashed when it thinks about using the space environment for practical purposes. For example, China sent thousands of agricultural seeds into space to see how radiation, zero gravity and other pressures would affect them. Universities and state-owned companies then cultivated the seeds and have produced giant pumpkins, tomatoes, cucumbers and the like. The state-run New China News Agency reported that the vitamin content of vegetables grown from space-bred seeds was 281.5 percent higher than that of ordinary vegetables. Others have declined to follow China's lead, saying the costs are too high and they are skeptical of the benefits.
Ouyang does not rule out mining resources on the moon one day or finding ways to get fuel sources such as helium-3 from the moon. "Apart from coal, in less than 100 years all our resources could be finished. As scientists, we have to think of alternatives. It's the right thing to do," Ouyang said.
But for now, Ouyang and China's other scientists and engineers are focused on the specific technical challenges of operating in space and conducting basic exploration. Although U.S. space officials say China will be capable in coming years of landing men on the moon, Ouyang said the government has not decided whether to bankroll such an effort.
China has already built a solid, homegrown business in manufacturing and launching communication and surveillance satellites, and it is selling those services to countries including Brazil, Venezuela and Nigeria. "It's no accident that these are resource-rich countries," Logsdon said. "China is using its space capabilities as part of its broader diplomatic efforts."
China's civilian space budget is stable but not very large; some experts estimate it at about one-tenth NASA's 2008 budget of $17.3 billion. China's budget is expected to grow steadily in coming years, however, as China's economy continues to expand.
China is developing a comprehensive, long-term space strategy, through 2050, that will help promote and develop China's economy, technology and other interests, according to research published in July by Yi Zhou. Yi says now is the time for the United States and China to start trying to cooperate in their civilian space programs; until now, U.S. laws have prohibited technology transfers to China, and the two nations' space agencies have no cooperation agreements. The alienation is stark, given that NASA has signed about 4,000 agreements with more than 100 nations and that the China National Space Administration has built relationships with several nations as well as the European Space Agency.
In the paper, Yi recognizes the barriers to any such cooperation: "China is concerned with the implications of U.S. military space capabilities for its security interests, and the USA reciprocally is concerned with the potential build-up of Chinese capabilities to counter U.S. military space capabilities."
Hitchens said she hopes the two countries can find a way to cooperate "as a means of creating a more transparent relationship, and dampening fears on both sides about military intentions and capabilities in space."
"No one, least of all the United States, wins if a military space race breaks out," Hitchens said in an e-mail.
Hitchens fears the two countries are teetering on the edge of just such a race, especially given the Chinese test of antisatellite technology to obliterate one of its weather satellites in early 2007. In turn, the United States destroyed one of its own satellites earlier this year. Though that was not called a test of antisatellite technology, Hitchens said it "was a de facto one."
Baker Spring, a defense analyst at the Washington-based Heritage Foundation, said the U.S. military has become dependent on space, with satellite technology essentially embedded throughout its capabilities. That dependence becomes a huge vulnerability in any conflict with China as it strengthens its antisatellite program.
"China does not seek to be a peer to the United States in space," Spring said. "China is indeed willing to sacrifice its space capabilities in any military conflict as long as it can take down the U.S. in that space."
He thinks that China seeks the ability to knock out U.S. satellites and argues that the Pentagon must strengthen its satellite defenses while also protecting commercial satellites of others that can be relied on as backups.
"Threats of retaliation won't work," Spring said. "The U.S. needs damage-limiting strategies."
Researcher Liu Liu contributed to this report.