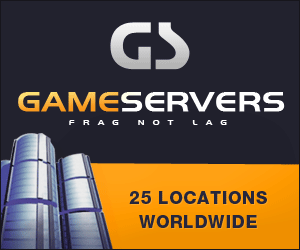 Pacific Stars and Stripes
December 15, 2006
By T.D. Flack and Hwang Hae-rym, Stars and Stripes
SEOUL — South Korea's Ministry of National Defense said Wednesday it's not realistically possible to move the U.S. military forces in South Korea to a major hub south of Seoul by the end of 2008 as planned, in part because of cost-sharing concerns.
The announcement followed local news reports in which an anonymous government source was quoted as saying the move would have to be delayed until 2013.
"It is impossible to complete the relocation by the end of 2008 as scheduled, so relevant authorities are discussing postponing it by about five years," the source was quoted as telling Yonhap news.
U.S. military officials had little to say Wednesday.
"We are aware of the reports but have no statement at this time," USFK spokesman Dave Oten stated in an e-mail response to a query from Stars and Stripes.
According to an MND statement released Wednesday, no final decision has been made on when the U.S. forces — including their headquarters in the heart of Seoul — can be relocated to a central hub at Camp Humphreys, as the two nations agreed.
U.S. and South Korean officials are "reviewing the final draft of the master plan" that will specify the construction schedule and cost, according to the MND. The two nations are conducting detailed and in-depth negotiations about which will fund which parts of the move, according to the statement.
The results will be released to the public at the "proper time," it said.
Local opposition the South Korean government faced when trying to procure land for the expansion also hurt the timetable, according to the MND. South Korea bought about 2,300 acres of farmland and most residents willingly moved. But others refused to leave and drew support from South Korean activist groups, which rallied thousands of protesters from around the peninsula to what often were violent clashes with South Korean riot police on farmland bordering Camp Humphreys.
Also at issue, according to the MND, is the needed C4I military command system — a joint command, control, communications, computers and intelligence system — used to run wartime operations.
Officials from both countries are in consultations over the cost of such a system, according to the MND.
Wednesday's news comes a week after U.S. Forces Korea Commander Gen. B.B. Bell released a statement of "concern" about how the United States and South Korea will share the costs of supporting the U.S. military on the peninsula.
Earlier this month, South Korea and the United States finished talks on the Special Measures Agreement for 2007-08, under which South Korea decided to provide 725.5 billion won in 2007 and increase the 2008 level based on the Consumer Price Index.
According to Bell's statement, the 2007 level meets less than 41 percent of USFK's nonpersonnel stationing costs and less than 15 percent of the total U.S. annual expenditure to maintain U.S. troops on the peninsula.
That means USFK could face "serious funding shortfalls in 2007," according to the statement, which added the command will "analyze the situation and resulting impacts, and make appropriate recommendations to the U.S. Government regarding necessary actions to adjust to this funding shortfall, while maintaining its unwavering commitment to the Alliance and the defense of Korea."