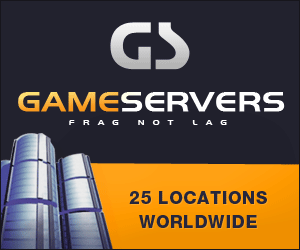 TOM WITHERS
Associated Press
CLEVELAND -
The Cleveland Browns have agreed to terms with free agent offensive lineman Eric Steinbach on a seven-year, $49.5 million contract, a person with knowledge of the negotiations told the Associated Press on Friday.
The deal includes $17 million in guaranteed money.
The versatile Steinbach, who played the past four seasons for the Cincinnati Bengals, will sign the contract once he passes a physical, said the person within the NFL who asked to remain anonymous because the signing hasn't been finalized.
The Browns are planning to announce Steinbach's signing Saturday, the source said.
As long as there are no hangups, this will be the second straight year the Browns have addressed their offensive line by signing the top free agent available. Last March, they gave a six-year, $36 million contract to Pro Bowl center LeCharles Bentley, who suffered a season-ending and career-threatening knee injury early in training camp.
The Browns are counting on having better luck with Steinbach, a 6-foot-6, 290-pounder who can play guard or tackle.
Steinbach, who'll turn 27 next month, is a classic run blocker, something the Browns have desperately needed since returning to the league as an expansion team in 1999. While going 4-12 last season, the Browns were ranked 31st out of 32 teams in rushing.
It's still unclear where the Browns plan to use Steinbach, whose natural position is guard. But just having him up front and in their locker room is a giant upgrade for the rebuilding club.
Steinbach arrived at Cleveland's headquarters in Berea earlier in the day and spent several hours meeting with Browns general manager Phil Savage and coach Romeo Crennel. He also underwent a cursory physical and toured the team's facilities.
Whatever Steinbach heard and learned from the Browns, who have nearly $30 million to spend on free agents, must have pleased him. He had been scheduled to visit on Saturday with the Tampa Bay Buccaneers, who wanted to make him their starting left tackle.
Steinbach was believed to be seeking a deal comparable to the seven-year, $49 million package the Minnesota Vikings gave Steve Hutchinson last year.
Both Savage and Steinbach's agent, Jack Bechta, did not immediately return phone messages or e-mails seeking comment.
Although the Browns have Steinbach penciled in at left guard, they could use him at left tackle if they move Kevin Shaffer to the right side at either guard or tackle.
The club also reportedly met Friday with Houston linebacker Antwan Peek, who could play on the outside in Cleveland's 3-4 defensive scheme.
Shortly before free agency kicked off at 12:01 a.m., the Browns agreed to terms with center Hank Fraley on a four-year deal worth approximately $9 million.
Fraley started 16 games last season for the Browns, rescuing the club after Bentley got hurt and after trying five others at center during camp. The Browns gave up a seventh-round pick in 2008 for Fraley.
His signing appears to be another sign the Browns are not expecting to have Bentley back for the 2007 season. Bentley is likely to undergo more surgery on his left knee in the next few months.
The club will not announce Fraley's deal until after he passes a physical.
Meanwhile cornerback Nate Clements, another of the top free agents targeted by the Browns, agreed to an eight-year, $80 million contract with the San Francisco 49ers. A Cleveland native, Clements got what is believed to be one of the richest contracts for a defensive back in league history.