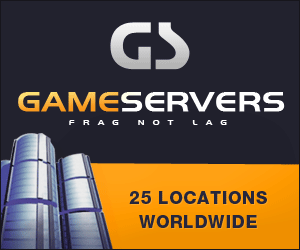 Washington Examiner
May 11, 2007
By Rowan Scarborough, National Security Correspondent
WASHINGTON - Osama bin Laden's al Qaeda has failed for more than a decade to establish an operational base in Somalia due to the country's austere environment and inhospitable clans, a new U.S. military report says.
Fears that Somalia, on the Horn of Africa and accessible by land and sea, is ripe to become an al Qaeda hub have so far failed to materialize.
"Al Qaeda found more adversity than success in Somalia," states the report by the Combating Terrorism Center at West Point. "In order to project power, al Qaeda needed to be able to promote its ideology, gain an operational safe haven, manipulate underlying conditions to secure popular support and have adequate financing for continued operations. It achieved none of these objectives."
The United States has portrayed Somalia, which has not had a functioning government since 1991, as being in danger of becoming an al Qaeda host, much like Afghanistan from 1996 to 2001.
Afghanistan had much to offer bin Laden: the ruling Taliban as an ally; a network of bases and training camps; and easy access to a neighboring country such as Pakistan for money, arms and debarkation for international travel.
But Somalia is so devoid of basic infrastructure that al Qaeda operatives lacked the means to set up functioning training camps that can be accessed and resupplied.
"The anarchic conditions in Somalia that many believe serve al Qaeda's purposes turned out to be as challenging for al Qaeda as for the Western organizations seeking to help Somalia," the West Point report said.
The report is based in part on 27 recently declassified al Qaeda documents seized during the war on terrorism and on recent developments in the Somali capital of Mogadishu. Ethiopia, a U.S. ally, in December ousted a radical Islamic group that attempted to take power.
James Phillips, a foreign policy analyst at the Heritage Foundation, said another key factor is the U.S. military task force in nearby Djibouti. The air and ground forces monitor events in Somalia, and other Horn of Africa nations, and advise them on counterterrorism.
On Somalia's receptiveness to an al Qaeda alliance, Phillips said, "Al Qaeda is predominately an Arab organization, and Arabs tend to stick out in Somalia, so it's difficult for them to establish large covert bases. The only thing they hate more than their own homegrown radical Islamists casting themselves as holier-than-thou are foreign terrorists coming in and telling them they are not good Muslims and acting holier-than-thou."