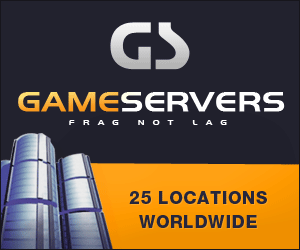 Washington Post
January 11, 2007
Pg. 21
By Stephanie McCrummen, Washington Post Foreign Service
NAIROBI, Jan. 10 -- A messy, low-level battle for control of the battered streets of Mogadishu continued Wednesday, as a fighter shot a rocket-propelled grenade at a convoy of Ethiopian trucks passing through the combustible Somali capital.
The situation is so confused and the city so fractured and armed that the attacks, recounted by witnesses, could have come from any number of groups frustrated with the presence of Ethiopian troops, who last month swept a popular Islamic movement from power on behalf of the weak, U.S.-backed transitional government that is now struggling to assert control.
Former fighters loyal to the ousted Islamic Courts movement are hiding in the city's byzantine tin-patch neighborhoods. Sub-clans and sub-sub-clans are angry with Prime Minister Ali Mohamed Gedi, who they say is favoring his own people as he doles out power and who has announced intentions to forcibly disarm an insecure city fortified with guns.
And many Somalis are enraged over the U.S. airstrike in the southern tip of the country early Monday, which was aimed at suspects in the 1998 U.S. embassy bombings in Kenya and Tanzania who are thought to be among the ousted Islamic leaders on the run along the marshy coast near the Kenyan border.
"We are afraid of a long war," said businessman Abdulahi Mohamed Mohamud, 31, speaking by telephone from Mogadishu. "And people are angry at the Ethiopian troops."
The current spate of violence began Saturday, as hundreds of Somalis flooded the streets, shouting at Ethiopian troops to leave the city, smashing cars, burning tires and throwing stones in protests that were sparked in part by rumors that the Ethiopians were about to go door-to-door confiscating weapons.
After skirmishes between militias and Ethiopian troops Sunday and Monday, a full-fledged gun battle raged for several hours Tuesday amid battered buildings and shops in a busy part of the city called Kilometer Four.
A body, reportedly of a man who launched a rocket-propelled grenade at Ethiopian troops Tuesday, lay in the road all night and into Wednesday morning, when a Somali police officer dragged it off. Three Somali police officers were reported killed in Tuesday's fighting, and a dozen people were injured, though accounts of casualties differ.
Wednesday afternoon, another grenade was launched at a convoy of Ethiopian trucks, wounding one civilian and, according to a local news agency, killing at least one government soldier. It was unclear whether Ethiopians were hit.
Since the Islamic fighters were pushed out, the city has been slowly returning to the hands of militias and thieves. Most attacks since Sunday have occurred in areas considered strongholds of the Ayr, a powerful and well-armed sub-sub-clan and a former backer of the Islamic Courts.
The transitional government, with the help and handicap of the Ethiopians, is racing to establish its authority on the streets. On Wednesday, Somali police dismantled two roadblocks by force and arrested 11 militiamen, government officials said. And Somali President Abdullahi Yusuf, who only recently returned to Mogadishu after a 40-year exile, met with a key leader of the Ayr, Abdi Qasim, a move that some analysts said could pacify a portion of the city.
The meeting "will help if they understood each other," said Mohamed Haji, 38, a columnist for a local newspaper, speaking by phone from Mogadishu. "Qasim was an opponent of the Ethiopian intervention, and his clan was supporting the [Islamic Courts movement]. So it's very important to negotiate with him."
Haji and others remained concerned, however, that new U.S. airstrikes would further agitate the city.
The Pentagon and Ethiopian Prime Minister Meles Zenawi denied Wednesday that U.S. warplanes had conducted additional attacks after the one Monday. But a Somali government official said airstrikes -- whether American or Ethiopian -- were "ongoing." An air attack is "going on today, and probably it may go on tomorrow," Abdirizak Hassan, chief of staff to the Somali premier, said Wednesday.
Two witnesses in Kismaayo, a port city about 60 miles from the area hit Monday, said they saw two military aircraft overhead about 1:45 p.m. Wednesday.
On Tuesday, Hassan told The Washington Post that U.S. military officials had reported to him that Fazul Abdullah Mohammed, considered the chief organizer of the embassy bombings, was killed in the airstrike Monday. U.S. officials have cautioned against reports that Fazul was among the targets or was killed and said the main target was another al-Qaeda figure, Abu Talha al-Sudani.
In New York on Wednesday, the U.N. Security Council began debating the conflict. In a closed session, Ibrahim Gambari, the United Nations' undersecretary for political affairs, urged the interim government to begin talks with clan leaders, clerics and moderate elements of the Islamic Courts movement, saying the deployment of a peacekeeping force would be "problematic" without a political settlement in place, according to a copy of his statement.
He noted a pledge by Uganda to provide 1,000 troops for an East African peacekeeping mission and said Malawi, Nigeria and South Africa are considering participation.
Several envoys expressed concern that U.S. airstrikes could undercut international efforts to calm Somalia. But diplomats from China, Qatar and other countries suggested the United States may have a legal basis for intervention: a request for help from Somalia's interim leadership.
Away from the United Nations, diplomats from France, Italy, Egypt, the Arab League and African Union have criticized the U.S. air operation, saying it will destabilize Somalia further.
Staff writers Karen DeYoung in Washington, Colum Lynch in New York and special correspondent Mohamed Ibrahim in Mogadishu contributed to this report.