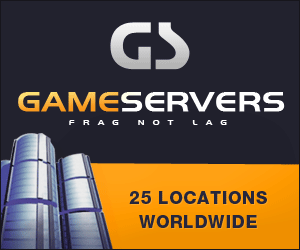 Washington Post
March 14, 2007
Pg. 8
Review Board Hears Testimony on Patient Treatment at Hospital

By Steve Vogel and Josh White, Washington Post Staff Writers
A Pentagon review board investigating conditions at Walter Reed Army Medical Center heard testimony yesterday from injured soldiers and their families describing continued bureaucratic missteps and problems with patient treatment more than three weeks after such problems were disclosed in the news media.
During three hours of often emotional and personal testimony in an auditorium at the hospital in Northwest Washington, a steady stream of speakers spoke of their frustrations, fears and anger as they navigate treatment at Walter Reed.
"The dropping of the ball on patients is still going on to this day," said Sgt. Jack Betancur, an Army reservist being treated at the hospital, adding that "a lot of soldiers are afraid to speak out, because they're afraid there will be retribution."
The co-chairmen of the independent review group, former secretaries of the Army John O. "Jack" Marsh and Togo West, promised that the Army will not take action against those who spoke out. "There will be no repercussions from what you say," Marsh said.
The public hearing, scheduled to last 90 minutes, stretched on for three hours as speakers detailed their stories. The eight-member panel was formally established by Defense Secretary Robert M. Gates on March 1.
Some patients and family members said that, despite the problems, Walter Reed is a first-rate hospital whose doctors and nurses have saved numerous lives. They expressed anger at The Washington Post and other news organizations, saying that descriptions of squalid conditions have been exaggerated.
"The hospital has got a bad rap, and that angers me, because I know my son would not be alive today without them," said Bonnie Whitehead, whose son stepped on an improvised explosive device and suffered severe injuries in December. "He is alive, and thank God that they were here for him."
Even some speakers who sternly criticized its shortcomings fiercely defended the hospital, saying that, overall, conditions are better than reported.
"Most of the nation has a twisted view of what life is like at Walter Reed," said Leta Dunlap, the stepmother of a soldier who was seriously injured in Iraq. "The public needs to know there are still miracles being worked here."
At the same time, Dunlap outlined a litany of problems she has encountered since her son arrived in December: communication breakdowns, poor record-keeping, conflicting appointments, and families falling through the cracks of the system.
The caseworker assigned to her son's case is sympathetic but unable to help, she said. "I feel she is overwhelmed," Dunlap said. "I don't think caseworkers have enough training."
Army Lt. Col. Robert Lazzell, who suffered a back injury in Iraq, described the red tape he encountered over the past year at Walter Reed despite being higher ranking than most patients at the hospital. "It really upsets me," Lazzell said. "If I'm hitting stonewalls, I know darn well they are."
"There's just endless paperwork," said Cathy Lazzell, his wife. "Sometimes you feel like giving up."
Lorraine Cousens, 77, whose grandson, a Marine, was severely injured by a bomb and who remains unable to walk, is grateful for his ongoing medical treatment but is "concerned and frightened" because a hospital official has suggested to her that there are not enough beds for him to stay much longer. "I was made to feel a little pressure," she said.
The government, Cousens said, needs to spend more money on military hospitals. "The Marines, the Army, the Air Force, they're fighting a war," she said. "The rest of the country is shopping at malls."
The review group, which is to report to Gates in mid-April, will hold a second hearing today at the National Naval Medical Center in Bethesda. The group has established a hotline at 866-268-2285 and a Web site for people to offer comments.
Meanwhile yesterday, in her first interview since taking over as the Army's acting surgeon general this week, Maj. Gen. Gale S. Pollock told The Post that she is committed to fixing the problems and gaps that have been exposed in the Army's health-care system.
She also said she hopes to make the process as transparent as possible so soldiers can see the efforts being made.
Pollock -- a career nurse who is the first non-physician to hold the surgeon general position -- said her priorities are those that are most obvious and that can be fixed first, such as the physical infrastructure problems at Walter Reed and the lack of resources given to ensuring that outpatients are receiving everything they need. She said she is assembling teams to address the shortcomings within the Army's medical community and will emphasize caring for the wounded while dismantling hurdles in an outdated bureaucracy.
"I want to crack this code," Pollock said.
Pollock said she sent a strongly worded e-mail to her subordinates on Friday that assailed media reporting at Walter Reed largely to lift spirits and encourage people to put the reports in perspective. She said that the public scrutiny of the Army's medical department could lead to massively important changes, bringing light to interagency problems that before were almost impossible to tackle, but that she also wants those in the medical community to understand that their missions are vital and that they are appreciated.
"What's most important for people to understand is that the men and the women in the Army Medical Department are totally committed to taking care of the soldiers and when we feel like we have failed one, we are devastated," she said.
Pollock's ascent to the Army's top medical post was sudden. She learned of the move Sunday when Lt. Gen. Kevin C. Kiley, then the Army's surgeon general, requested retirement after taking a public beating in congressional hearings about the conditions at Walter Reed. Pollock had been Kiley's deputy since October. She said losing Kiley -- and Maj. Gen. George W. Weightman, who was relieved of his command at Walter Reed -- was a huge blow to Army medicine.
"General Kiley wanted us to be able to move forward and make the corrections in the system that were necessary," Pollock said. "He saw that he had become an obstacle to that, and therefore he wanted to remove himself as an obstacle to our forward progress. . . . It's very, very sad that because we can't be perfect, we're not allowed to contribute what we have the potential to contribute."