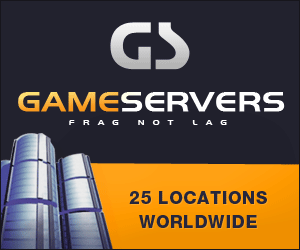 Boston Globe
July 27, 2007
Army threatened disciplinary action

By Bryan Bender, Globe Staff
WASHINGTON -- The Army has ordered the soldier who operates ShamSchool, a website at the center of an investigation into allegations of widespread cheating on military promotion exams, to remove all copies of tests and answers for Army correspondence courses from the site.
The order, issued Wednesday, accused Army Specialist Adam Chrysler of "substandard conduct" and "bringing discredit to the Army." It stated that if Chrysler, 28, did not comply, then he could be kicked out of the service, given a dishonorable discharge, or face other charges.
Chrysler, in a note posted on the site yesterday, expressed anger over the order, but said he has complied.
The move by Chrysler's company commander marked the first disciplinary action since the 101st Airborne Division launched earlier this month an investigation into allegations that thousands of soldiers, seeking to gain extra promotion points, cheated on the Army Correspondence Course Program by using ShamSchool and other sites to obtain the actual tests and answers.
"In contrast to a 'study guide,' the website contains images of ACCP exams complete with answers," the one-page order said. "Enabling soldiers to cheat on ACCP exams by downloading images of exams with answers for their use on real exams undermines the integrity of the Army Distance Learning Program. Accordingly, you are ordered to remove images of ACCP exams from
www.shamschool.com
. . . to maintain good order and discipline within the Army."
The document added that "the order is not intended to infringe upon your free speech rights under the 1st Amendment. However, it is narrowly tailored to restrict your ability to publish information, documents, and images that undermine good order and discipline in the service and bring discredit upon the Army."
Officials at Fort Campbell, Ky., where the 101st is based, said the investigation is not complete and that they could not comment on any further actions that may be taken.
Army officials have acknowledged that the investigation could have wide implications for the Army's online testing, or "distance learning," programs, which have become an increasingly important facet of military education.
"The findings must now be considered [and] then reviewed," a division spokeswoman, Lieutenant Colonel Rumi Nielson-Green, told the Globe in an e-mail. "If there is something actionable that needs to happen, that must be concluded before any further information is released."
The ACCP exams, administered on an official Army website, test a range of knowledge about Army weapons and operations and are meant to build up points for promotion boards, which consider ACCP scores as part of their overall assessment of a soldier's readiness to take on more responsibility.
In his message posted on ShamSchool yesterday, Chrysler apologized to his users because he will not be able to continue sharing answers to the exams, a practice he contends is common in the enlisted ranks.
"I want to thank everyone for their continued e-mails . . . and other messages of support," he wrote. "I would have thrown in the towel long ago without you. I want to thank the battle buddies for their donations; they allowed me to keep the site running at 110%. I am sorry I have to disappoint you all, but I am following orders."
The probe, first reported by the Globe on Sunday, was launched after a whistle-blower found that active-duty soldiers were downloading questions and answers to their Army computers. The whistle-blower contacted officials at Fort Monroe, Va., home of Army Training and Doctrine Command.
Officials said the training command passed the information to the Army's Criminal Investigative Division outside Washington. The division, after consulting with Army lawyers, recommended that Chrysler's unit begin the initial administrative inquiry.
But even as Chrysler was ordered to remove the test information from his website, other sites that provide copies of the ACCP tests and answers -- including ArmyFocus.com -- were still posting the information as of yesterday.