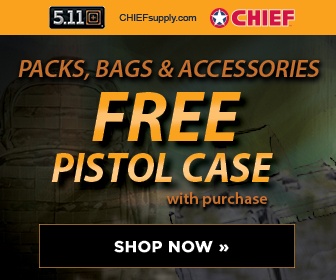 Seattle Post-Intelligencer
March 6, 2008
Davila could face death if convicted in court-martial
By Mike Barber and Kathy Mulady, P-I Reporters
Spc. Ivette Gonzalez Davila, suspected of killing two Fort Lewis medics and bathing their bodies in acid, then kidnapping their 6-month-old daughter, has been turned over to the Army for prosecution.
Davila has been transferred from the Pierce County Jail to the brig at Sub Base Bangor, where she will be held.
The jail at Fort Lewis is closed for renovation, said Catherine Caruso, a Fort Lewis spokeswoman.
The Army is expected to charge Davila within 48 hours, Caruso said.
Ed Murphy, deputy prosecutor for Pierce County, said that because both victims, as well as Davila and key witnesses, were on active duty in the Army, the county prosecutor agreed she should be handed over to the Army for court-martial.
Murphy said Pierce County had been prepared to file two counts of first-degree aggravated murder against her Wednesday. A conviction on those charges in Washington carries a penalty of life without parole or death.
"They have assured us they will be vigorously prosecuting, and she could face life in prison, and even the death penalty," Murphy said.
If convicted and sentenced to death, Davila would be the only woman on death row at the U.S. Disciplinary Barracks in Fort Leavenworth, Kan. Death row there is a special building known as The Castle.
The Death Penalty Information Center in Washington, D.C., said Wednesday that it counted six men on death row at Leavenworth.
The last execution carried out by the military was April 13, 1961, when Army Pvt. John A. Bennet was hanged at Leavenworth for rape and attempted murder. The current method of execution is lethal injection.
Only the president could commute a military death sentence, and no death sentence could be carried out without personal confirmation by the president. Critics over the years have charged that military capital punishment has more flaws than its civilian counterpart, requiring as few as five members of a court-martial panel to pass judgment instead of the 12-member jury in civilian courts.
In 1983, a military appeals courts declared the death penalty unconstitutional. A year later, President Reagan reinstated the military death penalty through an executive order that spelled out new standards.
In 1997, President Clinton made life without possibility of parole an alternative to the military death penalty.
In the Fort Lewis case, Davila, 22, is suspected of killing Randi Miller and her husband, Timothy Miller, at their home in Parkland.
After shooting the victims, she went to a Home Depot store and bought muriatic acid, according to court documents. Davila returned and poured the acid on the bodies in a bathtub in a failed attempt to destroy them.
Court documents say Davila was jealous of Randi Miller and a relationship she had with one of Davila's ex-boyfriends. Investigators found a handgun, a receipt for the acid and Randi Miller's purse in Davila's barracks on post. The Army said there was no indication the gun was a military weapon.
Navy Times reported that Army Recruiting Command searched Davila's enlistment records and found no criminal, moral or mental waivers that would have required a review. Davila enlisted in the Army on Dec. 29, 2004.
Wednesday, Pierce County Sheriff Paul Pastor said in a written statement: "The vast majority of Pierce County's military personnel are decent law-abiding people; when the exception occurs, we will work with the military authorities to see that justice is done."
Davila already has been appointed a military attorney, Chris Riker.
There is no bail in the military system. A commander can recommend pretrial confinement if the allegations are severe, if the suspect is considered a flight risk or if the suspect could potentially harm others. A suspect also could be ordered to live in military barracks, or confined to the post.
Courts-martial are public, Caruso said. If the case proceeds to that point, a panel, similar to a jury in civilian cases, will be chosen to hear the case.