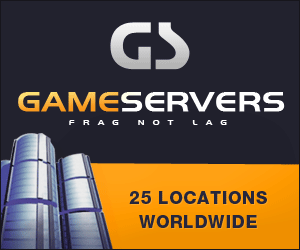 CQ Weekly
January 28, 2008
Pg. 252
Cover Story
By John M. Donnelly, CQ Staff
When Donald H. Rumsfeld became Defense secretary at the start of the Bush administration, he set out to transform the ponderous U.S. Army of the Cold War into a highly mobile, high-technology ground force that could dominate any battlefield.
What he did not foresee was a guerrilla war in the ancient streets of Baghdad that would tie down his Army for years and cost him his job. Iraq required more foot soldiers than the Pentagon had thought, and to be successful, those soldiers had to do jobs for which they were ill-prepared: negotiating with local sheiks, managing municipal governments, fixing sewers, defusing mobs, keeping the lights on and understanding tribal and religious quarrels.
U.S. military leaders, including Rumsfeld's successor, Robert M. Gates, now recognize that the nature of warfare itself is changing, from conventional conflicts between nations to "small wars" — counterinsurgency, counterterrorism, religious and ethnic strife — and that the Army must change with it.
The new doctrine, spelled out in publications such as the newest Army and Marine Corps Counterinsurgency Field Manual, published in late 2006, is that the Army must be prepared to wage all types of warfare but focus much more of its attention on irregular, guerrilla conflicts like that in Iraq.
This is a fundamental change that will drive most other decisions within the Army — from recruitment to equipment — and will permeate every defense debate for the foreseeable future. In fact, it already has. Military journals are full of articles and commentary on counterinsurgency. Last summer, eight months after the Army field manual appeared, the Air Force rushed out its own doctrine on the subject.
For the Army, the new doctrine means a seismic culture shift. It will still have guns and tanks, but it will also need more people skilled in languages, public affairs, economic development, even anthropology. Instead of grudgingly accepting the task of nation building, as it did in the Balkans and in Iraq at first, the new Army for the most part will have to embrace the role. In this way, the high-technology, smart-weapons "revolution in military affairs" that has captivated Pentagon strategists for decades is becoming a revolution beyond military affairs.
Though it is too early to tell precisely what the ramifications might be in general defense policy and the budget, most experts think the Army will not get a big budget increase, but will have to reorder its priorities, shifting money from, say, high-tech hardware to personnel.
The new doctrine "is very manpower-intensive, and manpower is very expensive," said Andrew F. Krepinevich, president and CEO of the Center for Strategic and Budgetary Assessments, a defense think tank. "There could be some enormous budget implications."
The Army, for example, would probably invest less in technologies such as sophisticated sensors to gather data about electronic intercepts or heat signatures, and more money on spies. It would probably scale back its plans for a lightweight new class of vehicles and other high-tech gadgetry in the $200 billion Future Combat Systems in the interest of diverting some of that money to personnel accounts and battlefield supplies needed now. There would be additional procurement costs associated with maintaining war stocks of materiel not only for U.S. forces but for the foreign militaries and militias the United States would equip as partners. An Army set for small wars would spend less of its money on tanks and artillery and more on infantry units.
If less money is spent on mechanized units, more will be spent on recruiting, training and retaining quality personnel, experts say. The Army now has about 1,037,000 active-duty soldiers and reservists and is already planning to add 74,000 by 2013, a 7 percent increase. It might need even more under the new doctrine. But Army recruiters already have trouble filling the ranks, and the service has acknowledged reducing its education requirements, for example, to meet its quotas.
To make matters more difficult, the soldiers who could most capably wage unconventional war in a complex city or jungle environment would have to be highly trained and sophisticated, and that is not cheap.
Some Foes in High Places
Such fundamental changes are bound to meet resistance, particularly once the armed forces start extricating themselves from Iraq and Afghanistan. The lessons in counterinsurgency that the Army learned in Vietnam were largely forgotten once that war was over 35 years ago; in fact, the Army pointedly hoped to avoid similar conflicts in the future. As Gates explained it in a speech in October to the Association of the United States Army (AUSA): "In the years following the Vietnam War, the Army relegated unconventional war to the margins of training, doctrine and budget priorities."
The changes within the Army were under way long before Gates succeeded Rumsfeld 13 months ago, but Gates' background is in intelligence, and he has enthusiastically embraced the new direction. A number of senior officers, though, including Adm. Michael G. Mullen of the Navy, the chairman of the Joint Chiefs of Staff, and Gen. Lance Smith of the Air Force, who retired this month as head of the U.S. Joint Forces Command, have warned that concentrating so much effort on counterinsurgency might leave the Army poorly prepared for a conventional conflict.
Such apprehensions seem natural from the Navy and Air Force, which are designed primarily to fight major wars and now dominate the defense budget with expensive aircraft and ships. Both services play mainly secondary roles in counterinsurgency.
The Air Force has seemed particularly uneasy with the Army's new direction and its possible implications for overall defense strategy. In a monograph published by the Air University last year, Air Force Major Gen. Charles J. Dunlap Jr. said the new Army and Marine Corps counterinsurgency field manual, issued in December 2006 and encapsulating the "small wars" doctrine, "regrettably reflects a one-dimensional, ground-centric perspective almost exclusively, as evidenced by the fact that considerations of air power are confined to a short, five-page annex."
Last August, eight months after the Army-Marine manual came out, the Air Force issued its own doctrine on irregular warfare. "As Airmen, we have a unique war-fighting perspective shaped by a century-long quest to gain and maintain the high ground," Gen. T. Michael Moseley, the Air Force chief of staff, wrote in a forward. "We must be able to articulate Air Force capabilities and contributions to the irregular warfare fight, with its unique attributes and requirements."
Although Gates strongly supports the Army's new doctrine and direction, he is careful in his speeches to stress the importance of preparing for any kind of war. "One of the principal challenges the Army faces," he told the AUSA, "is to regain its traditional edge at fighting conventional wars while retaining what it has learned — and unlearned — about unconventional wars, the ones most likely to be fought in the years ahead."
A new Defense secretary might seek a different direction in another year, and opposition within the service might slow things down, but it is unlikely to halt the movement, which is driven by veterans of the Iraq and Afghanistan conflicts who are now moving into leadership roles. "Eventually, we're going to have to get this," said Krepinevich, a former Army officer. "It's just a question of how long it's going to take and how painful it's going to be to learn the lesson."
Unconventional Enemies
Having forgotten the lessons of guerrilla war in Vietnam, military leaders have been forced to learn them again in Iraq and Afghanistan. The "asymmetric" strategy used by today's insurgents is as old as warfare itself, allowing a relatively weak force to tie down a stronger one by exploiting its vulnerabilities rather than meeting it head-on in conventional combat.
"Folks aren't going to attack our strength, either in a regular war or a conventional war. It's silly to," said the Army's chief of staff, Gen. George W. Casey, in a December speech.
In Iraq, insurgents do not engage in pitched battles against American armor or aircraft. Instead, they detonate makeshift but powerful roadside bombs when U.S. vehicles happen past, blow up cars near checkpoints and crowds, or hide snipers in Baghdad's alleys. Afterward, they spread their version of events on the Internet before U.S. government spokesmen can make it to the microphones.