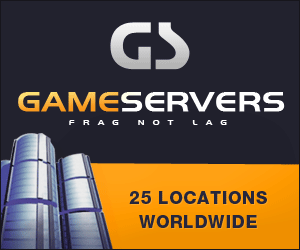 Washington Post
October 23, 2008
Pg. 6
By Carol D. Leonnig, Washington Post Staff Writer
The federal government last year fell just shy of its goal of giving small businesses almost a quarter of its contracts, but the U.S. Small Business Administration yesterday warned that the error-filled data submitted by agencies may have falsely inflated the government's numbers.
SBA acting Administrator Sandy Baruah estimated that federal agencies overstated their progress by $5 billion to $10 billion last year by improperly claiming that small firms received work that actually went to large corporations.
Baruah made his comments at a news conference where the SBA announced that the government awarded 22 percent of its contracts to small businesses, 1 percent short of the 23 percent government-wide goal mandated by Congress. The contracts amounted to $83.2 billion. That was a drop from the 2006 numbers, when the government said it awarded 22.8 percent or $77.7 billion in contracts to small firms.
Seventeen of 24 agencies met their contracting goals when measured individually. The Defense Department, the largest government contractor, with control of 69 percent of federal work, missed the goal. It said it hired small firms for 20.4 percent of its work last year; it claimed 21.8 percent in 2006.
Baruah said the SBA scrubbed many errors from the data in recent months, but he thanked The Washington Post for an investigative analysis it published yesterday that identified $5 billion in contracts that the government erroneously classified as a contracts to small businesses.
"We believe this article confirms what we've been saying internally: There are a lot of errors in the data," he said. "There is more work to be done."
Democratic lawmakers in Congress criticized the government's record on accurately measuring its small-business work, noting that the high error rate means the Bush administration cannot say with certainty whether it missed the small-business contracting goal by 1 percent or by a much larger margin.
"This failure of the Bush administration to meet its 23 percent small-business goal is inexcusable," said House Small Business Committee Chairman Nydia M. Velázquez (D-N.Y.). "Given the continued miscoding of large-business contracts as 'small,' the one thing we do know is that the actual small-business percentage is below what the SBA is claiming."
The Post analyzed a sampling of the $89 billion in contracts the agencies classified as small-business awards. The Post found that federal agencies counted Lockheed Martin and its subsidiaries as "small" on 207 contracts worth $143 million. Dell Computer, a Fortune 500 company, was listed as a small business on $89 million in contracts.
The Navy claimed that $60 million in work it gave to Digital System Resources, a division of General Dynamics, went to a small firm -- a year after agencies were warned that DSR did not qualify. The Defense Department, which for a century has used Electric Boat to build submarines, labeled the firm as a small business for $1 million in supplies and services. The Department of Veterans Affairs said a computer glitch caused it to claim a $29 million payment to defense security giant CACI as a small-business award.
Government officials questioned by The Post said exaggerated claims and errors are long-standing problems that hurt a sector of the economy most likely to create jobs.
The Post found that the errors persisted in 2007, a year in which the administration pledged to resolve them once and for all. Last year, the White House Office of Management and Budget ordered all agencies to impose new controls to ensure accuracy in 2007.
The SBA, which has responsibility for catching errors, is understaffed and has little power to sanction agencies that repeatedly overstate and miscount their small-business awards. The SBA's staff has fallen markedly under the Bush administration, to 2,166 employees last year from 3,800 in the 1990s.