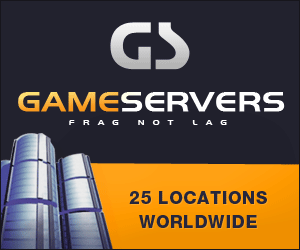 New York Times
December 10, 2006
Pg. 30
By John F. Burns
BAGHDAD, Dec. 9 — Bands of armed Shiite militiamen stormed through a neighborhood in north-central Baghdad on Saturday, driving hundreds of Sunni Arabs from their homes in what a Sunni colonel in the Iraqi Army described as one of the most flagrant episodes of sectarian warfare yet unleashed in the capital.
The officer, Lt. Col. Abdullah Ramadan al-Jabouri, said that more than 100 Sunni families, many with very young children, had left the Hurriya neighborhood aboard a convoy of trucks and cars under cover of the nightly curfew. Government officials tried to urge the families to return by promising army protection, but could not persuade them.
As the fighting in Hurriya broke out, the outgoing secretary of defense, Donald H. Rumsfeld, arrived in Baghdad on Saturday for what American military officials said was a farewell visit to the troops. Mr. Rumsfeld, who made a farewell speech at the Pentagon on Friday, went straight to the American military headquarters at Camp Victory, on the edge of Baghdad's international airport, and met there with United States commanders, an American military spokesman said. The spokesman said Mr. Rumsfeld was scheduled to travel to other bases outside Baghdad on Sunday before returning to Washington.
The fighting began around noon, when militiamen began rampaging through the only mixed district in Hurriya, a mostly Shiite neighborhood, and killed at least three Sunni Arabs. One family was shot as they left their home, with a 20-year-old man killed and his mother and younger brother wounded, according to an account given by the man's father, who was at work as a security guard elsewhere at the time. The man said the three were hit by automatic rifle fire as they finished loading possessions into their car and prepared to drive to a safer area.
Colonel Jabouri said that skirmishes set off by the militia attacks continued for about five hours, until sunset. Meanwhile, a large convoy of Sunni Arabs waited in their vehicles outside the fortified Muhaimin mosque, waiting to drive to neighboring Sunni districts while local leaders negotiated with militiamen for safe passage.
A Sunni cleric, Sayed Ahmed Muhammad, said the negotiations also involved appeals from top government officials, including Prime Minister Nuri Kamal al-Maliki, a Shiite, for the Sunni families to return to their homes in Hurriya under promise of Iraqi Army protection. But the cleric said the assurances failed to persuade the Sunnis, whom he described as the last of more than 4,000 Sunnis to flee the area under Shiite militia threats in recent months. The convoy set out after dark.
Colonel Jabouri, the Iraqi military commander in the area, said his troops had tried to help groups of Sunnis protect themselves and their homes. But the large number of Shiite militiamen involved — whom he identified as belonging to the Mahdi Army, the most powerful Shiite militia — made that impossible. He described the fighting as the worst eruption of sectarian skirmishing so far experienced by the Iraqi Sixth Division, which shares responsibility for security in Baghdad with American troops.
"As an Iraqi, I'm against sectarianism of any kind," he said. "I'm against any group that that seeks to build barriers between people on the basis of their religion."
The role of American troops in the turmoil was unclear. The Sunni cleric, Sayed Muhammad, said appeals for assistance from the First Cavalry Division, its headquarters about three miles southwest of Hurriya, had gone unanswered. But Colonel Jabouri said Iraqi commanders had told the Americans there was no need for their help. A First Cavalry Division spokesman said American advisers with Iraqi troops in Hurriya had reported only one instance of sectarian trouble, when Iraqi troops assisted a Shiite family under threat from Sunnis.
That account appeared to reflect the cyclical nature of the sectarian violence that has soared in Baghdad in recent months, and has led to thousands of families fleeing mixed Sunni-Shiite areas for the safety of neighborhoods in which their own sect dominates. Hurriya lies in an area of western Baghdad where there has been a surge of attacks on Sunnis living in Shiite-majority areas, and vice versa. Just south of Hurriya lies Amariya, a Sunni Arab stronghold where scores of Shiite families have been driven out by attacks or threats from armed Sunnis.
Sayed Muhammad described the aim of the Shiite attacks on Saturday as creating a Sunni-free corridor across northern Baghdad that would run from the Shula district on the city's northwestern edge to Kadhimiya, a Shiite stronghold on the west bank of the Tigris river. The main area of Shiite strength in the capital lies on the east bank of the Tigris, principally in Sadr City, home to about 2.5 million Shiites, about 40 per cent of Baghdad's population.
"It's part of a much wider plan," the cleric said. "What we're experiencing here is the Shiite groundwork for a civil war."
One of the striking features of the violence Saturday was that it occurred in an area that lies less than three miles northwest of the heavily guarded Green Zone compound that doubles as the seat of the Iraqi government and as an American command post. American diplomats and military commanders have been pressing the Maliki government to take urgent action to begin to curb all militias, and particularly the Mahdi Army, which is under the nominal control of a radical Shiite cleric, Moktada al-Sadr, who is an important political ally of Mr. Maliki.
In other violence on Saturday, a car bomb killed four civilians and wounded 42 others on a street leading to the Imam al-Abbas shrine in the Shiite holy city of Karbala, about 70 miles southwest of Baghdad. The shrine is the resting place of the son of the founder of Shiite Islam, and has been the scene of numerous other attacks since the American-led invasion in 2003. Another car bomb, in the northern city of Mosul, killed at least three civilians.
A United States military statement said that two marines had died Thursday of "wounds sustained due to enemy action," one on Thursday and another on Saturday, in Anbar Province.
Angry residents of a village north of Baghdad fired weapons into the air as they buried victims of an American airstrike, Reuters reported. The American military said that the airstrike, on Friday in the village of Jalameda, about 50 miles north of Baghdad, was against militants of Al Qaeda who had fought with troo