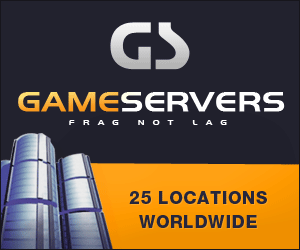 Media: AFP
Byline: Dave Clark
Date: 18 August 2006
BAGHDAD - Shiite pilgrims gathered in Baghdad under tight security on
Friday for the weekend's annual tribute to a revered imam, one year on from
Iraq's bloodiest day since the fall of Saddam Hussein.
Last year panic gripped Shiites marching in memory of Imam Musa Kadhim after
mortar shells were fired at the mosque housing his tomb, triggering rumours
of suicide bombers in a huge crowd crossing a bridge across the Tigris.
At least 965 people -- many of them women and children -- were trampled to
death in a stampede or drowned after jumping into the river.
Twelve months later Baghdad is even more tense than on that day.
Daily insurgent bomb attacks target crowds of Shiite civilians, while death
squads hunt members of the rival Sunni community by night.
Health officials put the death toll from the violence at 50 per day.
Iraqi and US forces have deployed more than 60,000 troops under an ambitious
security plan designed to return order to the war torn capital, and have had
some success in reducing attacks in targeted flashpoint neighbourhoods.
But city-wide the violence continues, and security forces say they are
taking no chances ahead of the pilgrimage that could see hundreds of
thousands of Shiites marching through mixed areas of the bitterly-divided
city.
"A detailed security plan has been worked out for that day when more than a
million pilgrims will arrive at the Kadhimiyah mosque," said Brigadier
General Abdul Jaleel Khalaf, whose army brigade controls the area.
"Extra precautions will be taken to avert such a tragedy this year. The
crowd will be instructed to point out anything that they feel is suspicious.
They will be told not to eat or drink anything from unknown people," he
said, outlining the advance plans.
"Proper checkpoints will be in place to frisk people but without causing any
discomfort to the large crowd. The finer details are still being worked
out."
Iraqi media reported on Friday that a vehicle curfew would be imposed
throughout Baghdad on Saturday -- when the pilgrims will assemble -- and
Sunday -- when they will march across town to the Kadhimiyah mosque.
Security officials would not confirm this, but said that an announcement
would be made later on Friday, a day which was itself seen as a flashpoint
because of weekly prayers and which had its own vehicle curfew.
Musa Kadhim was the seventh imam of Shiite Islam. He was poisoned in prison
in Baghdad 12 centuries ago and his tomb has become a place of pilgrimage.
Policing this year's rally safely will be a challenge for Iraqi forces at a
time when Prime Minister Nuri al-Maliki's government is struggling to impose
its authority with violence mounting across the country.
According to US figures cited in the New York Times, monthly attacks by
insurgents and militias on US and government forces or civilians have
doubled since the start of the year and are now at their highest level ever.
Coalition officials confirmed that the Times' report was correct, but
refused to release complete figures to AFP.
Overnight, the coalition announced that another US soldier had been killed,
bringing the number to have died since the March 2003 invasion to 2,606.
Maliki is trying to hold together a fragile coalition government of national
unity with US support, but his rule has been undermined by the wave of
insurgent and sectarian violence.
Extremist factions of Iraq's Sunni minority were angered by the loss of
their dominant position under Saddam's former regime, and Islamist militants
allied to the al-Qaeda network have stirred hatred with attacks on Shiites.
Shiite religious and political leaders have organised militias to protect
their shrines and communities but are increasingly seen as a rival powerbase
to the government and have been accused of supporting death squads.
Violence continued on Friday.
A bomb exploded on a road between Kirkuk and Taza in northern Iraq killing
two civilians and wounding two, according to Captain Mahmud Omar Abdullah of
the Kirkuk police.