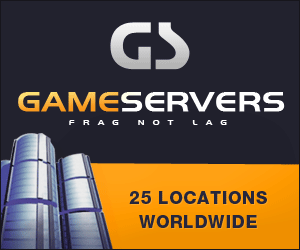 Washington Post
December 21, 2006
Pg. 1
By Sudarsan Raghavan, Washington Post Foreign Service
BAGHDAD -- In the quest to create a new Iraq, two powerful clerics compete for domination, one from within the government, the other from its shadows.
Both wear the black turban signifying their descent from the prophet Muhammad. They have fought each other since the days their fathers vied to lead Iraq's majority Shiites. They hold no official positions, but their parties each control 30 seats in the parliament. And they both lead militias that are widely alleged to run death squads.
But in the view of the Bush administration, Abdul Aziz al-Hakim is a moderate and Moqtada al-Sadr is an extremist. As the U.S. president faces mounting pressure to reshape his Iraq policy, administration officials say they are pursuing a Hakim-led moderate coalition of Shiites, Sunnis and Kurdish parties in order to isolate extremists, in particular Sadr.
Hakim, who once verbally attacked U.S. policy, now senses a political opportunity and is softening his stance toward the Americans. Sadr's position is hardening. Young and aggressive, he has suspended his participation in Iraq's government and is intensifying his demands for U.S. troops to leave the country.
Their rivalry is rising as the moderating influence of Iraq's most revered Shiite figure, Grand Ayatollah Ali Sistani, is fading on the streets of Baghdad and is being replaced by allegiance to militant clerics such as Sadr, according to Iraqi officials and analysts.
They question whether Hakim can counter Sadr's growing street power without worsening the chaos. As President Bush ponders limited alternatives in forging a new approach in Iraq, some wonder whether the United States is overestimating Hakim's ability.
The U.S. embrace of Hakim "will deepen their rivalry," said Mahmoud Othman, an independent Kurdish legislator. "And it will deepen the rifts between the United States and the Sadrists."
Across Baghdad, as the fourth year of war nears an end, many Iraqis are asking one question: Can their prime minister, Nouri al-Maliki, a Shiite politician backed by Sadr, balance U.S. demands to distance himself from the cleric and move their country forward?
Competing Strategies
In Karrada, a mostly Shiite Baghdad neighborhood of large, tan houses owned by educated professionals and bureaucrats, the trim-bearded Hakim smiles from a large billboard in front of his headquarters.
The son of an ayatollah, Hakim wears the long, black robes of an Islamic scholar. He spent years in exile in Iran, where his political party, the Supreme Council for the Islamic Revolution in Iraq, was founded as an armed opposition group to President Saddam Hussein, who brutally oppressed Shiites.
Less than a mile away in a bustling, working-class section of Karrada, in a poster hanging in a grimy sidewalk restaurant, the thick-bearded Sadr weeps.
The son of Iraq's most respected populist cleric, who was assassinated by Hussein's government in 1999, Sadr remained in Iraq during the repression. He has stayed faithful to his father's vision, deriving his power from the seminary and the followers he has mobilized from Iraq's streets.
After the invasion, as a Shiite religious revival blossomed, Iraq's clerics saw themselves as the caretakers of the nation's Islamic identity. They were as concerned about American power and ambitions for Iraq as they were about the importation of a decadent Western culture. Many refused to deal with U.S. officials, preferring to preserve their status as outsiders, a tactic that reaps immense rewards today from a population that is increasingly disenchanted with the United States.
"There's no necessity to meet the Americans," said Beirut-based Hamid al-Khafaf, the chief spokesman for Sistani. He added that Sistani favored peaceful resistance to end the U.S. occupation.
Hakim and Sadr approached the Americans differently. Hakim joined the 25-seat Iraqi Governing Council set up by the interim U.S. administration of L. Paul Bremer. Through his involvement in the government and his allegiance to Sistani, Hakim built up his power base.
Sadr went to war against U.S. forces, launching two major uprisings in the spring and summer of 2004 in the southern holy city of Najaf. Soon, Hakim and Sadr turned on each other. In Iraq's Shiite-dominated south, Sadr's militias have attacked the offices of Hakim's party, SCIRI, and fought with his forces.
Today, the control Hakim's armed wing, the Badr Organization, exerts over Karrada is dwindling. Since the February bombing of a Shiite shrine in Samarra, which triggered an ongoing cycle of revenge killings, Sadr's Mahdi Army has pushed into mixed Shiite and Sunni neighborhoods across Baghdad. In recent months, it has arrived in Karrada, its stated goal to protect Shiite brethren from Sunni Arab insurgents.
'Pouring Their Poison In'
Inside the Sayyed Idris mosque, a large shrine in Karrada with an ornate blue-and-yellow tiled minaret, Haji Abbas al-Zubaidi is a witness to this changing world.
For years, the picture of Hakim's white-bearded brother, Ayatollah Mohammed Bakir Hakim, who was killed by a car bomb in 2003, hung in the mosque's library along with images of Sistani and a collection of revered Shiite saints. Now, pictures of Sadr and his father hang along with them.
Baghdad's sectarian strife now rules Zubaidi's life. In recent weeks, car bombs and mass kidnappings have rocked his neighborhood. Zubaidi, who has lived in Karrada for 35 years, sees the Mahdi Army, not the Badr Organization, as his main source of protection. It has created "popular protection committees" that watch over blocks, as they do in the Mahdi Army's stronghold of Sadr City.
"The terrorists are pouring their poison into our neighborhood," said Zubaidi, slim with long, slender fingers and a narrow face, as he sat on a large red carpet inside the mosque. "The sons of Karrada who have joined the popular committees and the Mahdi Army are now 98 percent in control. We have noticed that many of the attempts have been foiled."
Zubaidi and other educated Karrada residents continue to obey Sistani's pacifist vision and view him as their preeminent leader. But younger Shiites, while still revering Sistani, have switched their allegiances.
"We imitate and follow Sayyed Sistani," said Zubaidi, using an honorific for Sistani. "As for the field commanders and the young men, they are followers of Moqtada Sadr."
As the militancy grew, U.S. officials viewed Sistani as the most influential voice of moderation in Iraq. A gray-bearded, Iranian-born cleric in Najaf whose pronouncements carried the force of law, he stepped in with calming statements at momentous points in Iraq's post-invasion history. One Sistani appeal ended Sadr's last rebellion against U.S. forces.
But since the February bombing, Sistani's words have had little impact, Iraqi officials say. Shiite militias have attacked Sunni Arab mosques. Bodies of young Sunni men, blindfolded and tortured with drills, turn up daily in ditches and trash dumps. Sistani has made three fruitless statements to stop the killings.
"Now when you have daily mass killings, it makes such a call for restraint weak," said Ali Dabbagh, an Iraqi government spokesman with close ties to Sistani.
Sadr's Mahdi Army militia perpetrated many of the attacks, and Hakim's Badr Organization committed torture and other atrocities, U.S. and Iraqi officials say.
Rivals Sharply Divided
The rivalry between Sadr and Hakim has unfolded mostly on the political stage. The two leaders joined the alliance that produced the current government, but soon their visions diverged. This year, Sadr threw his support behind Maliki largely to stop Hakim's candidate, current vice president Adel Abdul Mahdi, from becoming prime minister.
Hakim and Sadr are also sharply divided over whether Iraq should split into autonomous regions. Hakim is pushing for a separate Shiite region in the south, but Sadr, who views himself as an Iraqi nationalist, wants to keep the country unified.
Senior Sadr officials have circulated a petition among national lawmakers demanding a timetable for U.S. withdrawal. They have managed to get 131 signatures, nearly half of the parliament, Othman said.
"Politically, we can make the occupation withdraw," said Mustafa Yacoubi, Sadr's top deputy and a cleric who wears a black turban.
Hakim, meanwhile, has shown his pragmatism, understanding that he needs U.S. troops and support to balance the growing power of Sadr. Last month, he met with Bush, an action that many observers saw as the U.S. hedging its gamble on the weak Maliki government. Bush also met with Iraq's Sunni vice president, Tariq al-Hashemi, leader of the Iraqi Islamic Party. Hashemi is perceived by Washington as a moderate, although many Iraqis would disagree.
"Maliki is very worried about this turnabout," said Wamid Nadhmi, a political analyst in Baghdad. "This is because of his affiliation with Moqtada Sadr and the promotion that Mr. Bush is giving to Mr. Hakim. Maliki is seeing his political end, that they are trying to form a new government with the approval of the Americans."