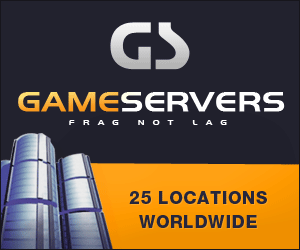 Washington Post
April 6, 2008
Pg. D12
By Angus Phillips
Spring is in the air. Around the Chesapeake, boatyards are buzzing as drydocked sail and power boats are readied for the season. An exception is at the U.S. Naval Academy in Annapolis, where a change in philosophy is raising concern for one of the recent rites of passage for midshipmen.
For years, mids by the hundreds went to sea in the summer on one or another of the academy's fleet of 44-foot sloops to spend a week or two in close quarters, dealing with whatever the ocean threw at them between here and New England. In Navy parlance, it's called small-unit leadership training at sea and is regarded by many as a cornerstone of preparation for budding officers.
Two years ago, about 1,000 mids made the summer passage either from Newport, R.I., to Annapolis or the other way around after a week of training on one of the academy's 21 blue 44-footers, said Cmdr. Jay Cavalieri, a former all-American dinghy sailor who now runs the school's sailing program. This year, he expects only 120 or 130 will make the trip.
The offshore program and inshore basic sail training in smaller boats are victims of budget cuts, said Cavalieri, who has been struggling to keep them afloat on about one-tenth of the funds he's used to having. Cavalieri said the academy's intercollegiate dinghy racing operation continues to thrive, financed largely by a private grant, but funds for maintaining and operating larger boats and for general sail-training are scarce.
In all, the academy keeps a fleet of about 300 sailboats ranging from one-man Lasers to the 66-foot, custom-designed, donated ocean racer Zarafa that, with a crew of mids, was first to finish last year's Governor's Cup Race from Annapolis to St. Mary's City.
Cavalieri says the new academy superintendent, Vice Adm. Jeffrey L. Fowler, made clear when he took over last June he was committed to continuing the school's strong NCAA dinghy racing presence but would cut back on noncompetitive offshore and inshore training operations.
Some members of the Fales Committee, an oversight panel that has advised the academy on its sailing program since the 1960s, expressed concern about the shift. Two local Fales members, America's Cup sailor and ESPN sailing commentator Gary Jobson and Washington lawyer and veteran racer Tony Parker, gave opinions in phone interviews last week.
"By any measure," said Parker, who served four years in the Navy, "small boat unit leadership at sea should be part of the core academy curriculum. We are trying to make naval officers. How else [but in small boats at sea] can you understand the concept of steady bearing and decreasing range [the formula for a collision]; how else do you get ship drivers?
"Anyone who goes to sea is better prepared if he understands small boats," Parker said. "You can't be a qualified officer of the deck without experience at sea, and the smaller the boat the better."
Said Jobson: "In my view, being competent at sea in a small boat makes a better Navy officer. You have to understand navigation, teamwork, leadership, sea conditions, the weather. At the basic level, every officer needs to know how to sail -- just like swimming. You never know when you might be on a lifeboat and need to set a sail."
The Fales Committee is slated to meet at the academy on April 22, when the concerns doubtless will be aired.
One factor in the equation is that Fowler's predecessor as superintendent, Vice Adm. Rodney P. Rempt, was a strong supporter of basic sailing and offshore training for all mids. Indeed, on his watch, 24 new 44-footers were ordered to replace the academy's aging fleet. Three have been delivered, with 21 still in the pipeline.
It's a $17 million investment, Cavalieri said, but without adequate funds to commission and maintain the new boats, he may be unable to put them into service.
The cutbacks also put pressure on the offshore racing program, said Jahn Tihansky, a civilian who runs that operation. "I'm concerned mostly about safety," he said. "To do what we've traditionally done -- send teams on the Bermuda Races, the Annapolis to Newport, around Long Island and other offshore races, you can't just throw the boats out on the ocean. They have to be ready.
"It seems like we've done an about-face with sailing as a training and leadership exercise," Tihansky said. "We've been doing these events for 50 years. All of a sudden we're on hold."
Fowler was unavailable to comment but the Commandant of Midshipmen, Capt. Margaret D. Klein, confirmed that sail training has been deemphasized in an effort to give mids more exposure to the fleet via summer postings on aviation, submarine and seagoing missions. Instead of sailing to Newport, she said, most rising third-class mids (sophomores) will be assigned to postings within the active fleet.
"It's just a different approach to training midshipmen to be outstanding Naval officers," she said. "The sailing program enjoyed a lot of attention from the previous superintendent. Admiral Fowler doesn't share that same view as we prepare our midshipmen for service in the global war on terror."
Klein said she's worked closely with Cavalieri to make sure he has the funds to run the varsity program and to keep the big boats he uses for other programs safe.
Cavalieri complimented the academy for its continued commitment to the dinghy racing program, which he also oversees, but said: "I've got until April 15 to get a budget approved for my summer [training] program. I'm looking for gift funds or anything just to keep the program alive."
Without money in the pipeline, Cavalieri reckons he may have to do something no sailor likes: Instead of preparing boats for the upcoming sailing season, he may end up shrink-wrapping them. It's not a pretty prospect.