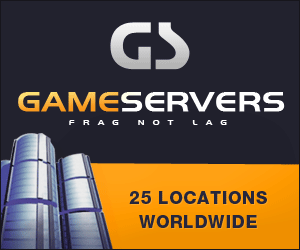 USA Today
October 29, 2007
Pg. 10
3 Shiites, 7 Sunnis opposed al-Qaeda; body found nearby

By Associated Press
BAGHDAD — Gunmen in Baghdad snatched 10 Sunni and Shiite tribal sheiks from their cars Sunday as they were heading home to Diyala province after talks with the government on fighting al-Qaeda. One was later found shot to death.
The bold daylight kidnapping came as the top U.S. commander in Iraq said the threat from the terror network has been "significantly reduced" in the capital.
A suicide car bomber, meanwhile, struck a busy commercial area in the oil-rich, northern city of Kirkuk, killing at least eight people and wounding 26, police told the Associated Press.
The two cars carrying the sheiks — seven Sunnis and three Shiites — were ambushed in Baghdad's predominantly Shiite neighborhood of Shaab at about 3:30 p.m., police officials said.
The sheiks were returning to Diyala province after attending a meeting with the Shiite-dominated government's adviser for tribal affairs to discuss coordinating efforts against al-Qaeda in Iraq, police said.
Police found the bullet-riddled body of one of the Sunni sheiks, Mishaan Hilan, about 50 yards away from where the ambush took place, police told the AP, adding that the victim was identified after his cellphone was found on him.
The attack was the latest to target anti-al-Qaeda tribal leaders and other officials in a bid to intimidate them from joining the U.S.-sponsored grass-roots strategy that the military says has contributed to a recent drop in violence.
Gen. David Petraeus, the top U.S. commander in Iraq, said Sunday that the threat from al-Qaeda in several former strongholds in Baghdad has been "significantly reduced." He singled out success in what had been some of the most volatile Sunni neighborhoods in Baghdad, including Ghazaliyah, Amariyah, Azamiyah and Dora.
"Al-Qaeda remains a very dangerous and very lethal enemy of Iraq," he said. "We must maintain contact with them and not allow them to establish sanctuaries or re-establish sanctuaries in places where they were before."
Petraeus said the reduced threat from al-Qaeda had given way to non-sectarian crimes — kidnapping, corruption in the oil industry and extortion.
"As the terrible extremist threat of al-Qaeda has been reduced somewhat, there is in some Iraqi neighborhoods actually a focus on crime and on extortion that has been ongoing and kidnapping cells and what is almost a mafia-like presence in certain areas," he said.
An explosives-laden car also exploded near a market in Baghdad's Shiite district of Kazimiyah, killing at least two civilians and wounding 10, according to local police.
The suicide bombing in Kirkuk, 80 miles north of Baghdad, struck a mainly Kurdish area in the city, which has seen a rise in ethnic tensions as Iraq's Kurds try to strengthen their presence there as a prelude to annexing it to their nearby self-rule region. Arab and Turkmen residents dispute the Kurdish claim.
Several cars and nearby stores and restaurants were set on fire and black smoke rose from the area as panicked people ran over bloodstained sidewalks.