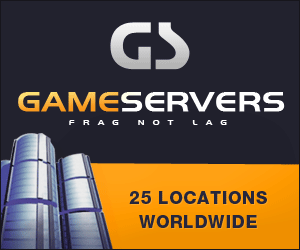 PAUL ALEXANDER
Associated Press
MELBOURNE, Australia -
Serena Williams got a lesson in how the rest of women's tennis has closed the one-time power gap that she and her sister created. Then she showed she still has some superior skills, advancing to the fourth round of the Australian Open by knocking off fifth-seeded Nadia Petrova 1-6, 7-5, 6-3 Friday.
Top-ranked Roger Federer had an easier time against 25th-seeded Mikhail Youzhny, beating last year's U.S. Open semifinalist 6-3, 6-3, 7-6 (5).
Second-seeded Amelie Mauresmo, the defending women's champion, beat the Czech Republic's Eva Birnerova and next plays Lucie Safarova, who won the first set before Anastasiya Yakimova retired with a back injury. No. 3 Svetlana Kuznetsova beat fellow Russian Maria Kirilenko and No. 7 Elena Dementieva advanced over Maria Elena Camerin of Italy. Also advancing were No. 10 Nicole Vaidisova and No. 16 Shahar Peer.
The victory over Petrova was impressive for Williams, who is unseeded after playing only four tournaments last year due to a chronic knee injury and dropped out of the top 100 for the first time since 1997 before climbing back to 95th in the year-end rankings.
She was shocked to hear she had just beaten a top 10 player for the first time since she downed Mauresmo in the final here two years ago for her seventh Grand Slam title.
"Has it been that long? That's a terrible stat," Williams said, shaking her head in disbelief.
Still, it was far from clear who was really the favorite when they took the court. While Williams clearly has some way to go to return to the domination that she and sister Venus exerted over women's tennis a few years ago, other players have labeled her one of the most dangerous competitors when she's fit.
Petrova has never reached the final of a major, but she raced through the first set and was serving for the match at 5-3 in the second. Then Williams found another gear.
"I really had no other option than for my game to go up," Williams said. "I was down 3-5 and on the verge of being out of the tournament, and I obviously didn't want that to happen. I told myself just to stay in there and do what I had been practicing and it'll come together sooner or later.
"I think the more pressure I get, the tougher I get."
For Petrova, the opposite was happening.
"Serena raised her game, and I started to be a little bit more careful on the court," Petrova said. "She started putting more pressure on me. She came up with some unbelievable returns. She really started hustling and running for every single ball."
Williams broke, starting a string of six straight games that put her in control. Unlike Petrova, she never let up.
"She had so much experience," Petrova said. "She won many tournaments, many matches, she's been through difficult situations. So that definitely gave her a good feeling for today."
Some have questioned Williams' fitness. There were no questions after outlasting Petrova.
"I wasn't tired at all. I'm still not tired. I feel like going to run a marathon," Williams said, laughing.
Williams will face No. 11 Jelena Jankovic - a 6-3, 6-4 winner over Victoria Azarenka - on Sunday.
Federer, bidding for a 10th major, extended his winning streak to 32 matches - and 10 straight at Melbourne Park.
"I was happy the way I was playing today," Federer said. "I thought as well it was entertaining."
Certainly the near-capacity center-court crowd enjoyed the long rallies and pinpoint winners.
Federer was far from perfect - he had 33 unforced errors to go with his 40 winners - but he still made Youzhny look ordinary much of the time, using his great anticipation to retrieve what appeared to be winners and often leaving the Russian flat-footed and awkward by cleverly disguising his own shots.
About the only real trouble Federer had was with the new system of challenging close line calls. He lost four of his five challenges - and had none left when he wanted to question a call that pulled Youzhny within 6-4 in the third-set tiebreaker - but the one that he got right gave him an ace to finish off the first set.
Each player tried to take advantage of the other's backhand, leading to several cat-and-mouse rallies in which they hit slice after slice to the left sidelines.
Youzhny got so frustrated with Federer's impregnable defense that he pumped his fist, the crowd roaring, after a perfect cross-court winner even though it only pulled him within 40-30 on Federer's serve.
Youzhny called for the trainer to massage his lower back after Federer broke him in the first game of the second set but didn't seem to suffer any further problems.
Federer next faces 14th-seeded Novak Djokovic, who beat Thailand's Danai Udomchoke. Mardy Fish advanced when veteran Wayne Arthurs retired while trailing 3-0 in the first.
No. 5 Andy Roddick was meeting 2005 men's champion Marat Safin in a night match