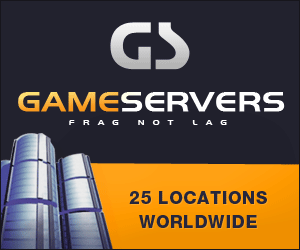 Washington Times
March 20, 2009
Pg. 1
Brownback says he was misled

By Eli Lake, The Washington Times
Sen. Sam Brownback of Kansas threatened Thursday to take advantage of a Senate rule to block the confirmation of Christopher Hill as U.S. ambassador to Iraq on the grounds that Mr. Hill misled him in promising to raise human rights in talks with North Korea.
"I am going to be doing everything I can to hold up this nominee," Mr. Brownback told The Washington Times.
Mr. Hill is to appear before the Senate Foreign Relations Committee on Wednesday.
The threat raises the prospect that the Obama administration will go without an ambassador in Baghdad for a prolonged period at a sensitive time.
The post has been vacant since Ryan C. Crocker left in January.
In a rare comment on a diplomatic nomination, Pentagon spokesman Geoff Morrell said Thursday that it was crucial that the position be filled promptly.
"It is vital that we get an ambassador in Baghdad as soon as possible," he told The Times. "Not because the deputy chief of mission and the rest of the staff isn't doing a very good job, but because there is no substitute for having the president's envoy, the U.S. ambassador, in place and on the job."
Although Mr. Crocker helped finish a status of forces agreement allowing U.S. troops to remain in Iraq through 2011, long-term leases for U.S. military bases have yet to be negotiated. The status of the oil-rich city of Kirkuk also remains unresolved with Kurds, Arabs and Turkomen pressing their claims. And the United States is steadily withdrawing forces while trying to maintain security in Iraq.
Mr. Brownback is vowing to take advantage of a gentleman's agreement in the Senate that gives any member the authority to effectively veto nominations with what is known as a "hold." Sometimes anonymous, these legislative maneuvers can endure as long as the senator responsible wishes.
For Mr. Brownback, the problem with Mr. Hill relates to his last job as assistant secretary of state for East Asian affairs and his role in leading six-nation talks with North Korea. Mr. Brownback has argued that the 2004 North Korean Human Rights Act required Mr. Hill to include human rights in his negotiations with Pyongyang, which dealt primarily with North Korea's nuclear program. What's more, Mr. Brownback said, Mr. Hill misled him over the summer during a hearing on North Korea.
In that hearing on July 31, in response to a request to bring Jay Lefkowitz, who was a special envoy for North Korea human rights, to future talks, Mr. Hill said, "I would be happy to invite him to all future negotiating sessions with North Korea."
When contacted Thursday, Mr. Lefkowitz said he was not invited to any talks with North Korea after Mr. Hill's promise.
"I can certainly understand why Senator Brownback is upset because, in point of fact, even after Ambassador Hill's commitment to the senator last summer, human rights never found its way into the six-party talks," Mr. Lefkowitz said.
Mr. Brownback told The Times that Mr. Hill "did mislead me in open testimony before the Armed Services Committee."
A State Department spokeswoman said the department would examine the issue and in the meantime had no comment.
The Senate maneuver compounds the new administration's difficulties in filling senior positions. Two nominees for commerce secretary have withdrawn from the nomination process. Treasury Secretary Timothy F. Geithner nearly lost his bid for the job after it was revealed that he had not paid all his taxes. Last week, the proposed chairman of the National Intelligence Council, Charles "Chas" W. Freeman Jr., withdrew after an inspector general launched an inquiry into suspected conflicts of interest.
Mr. Brownback first raised the prospect of a hold on Mr. Hill in an interview with Congressional Quarterly earlier this week but was more definitive on Thursday.
"I would be willing to express my prerogatives as an individual senator to hold up this nominee," he said.
Mr. Brownback said he met with Mr. Hill on Thursday to discuss the matter, but the meeting did not change his mind. He said that Mr. Hill told him it was ultimately the decision of Secretary of State Condoleezza Rice to exclude Mr. Lefkowtiz from North Korean talks.
Nominees traditionally do not speak to the press before their confirmation hearings.
Apart from human rights concerns expressed by Mr. Brownback and four other Republican senators - Christopher S. Bond of Missouri, James M. Inhofe of Oklahoma, John Ensign of Nevada and Jon Kyl of Arizona - Mr. Hill has faced opposition from two other Republicans - Sens. John McCain of Arizona and Lindsey Graham of South Carolina - on the grounds that Mr. Hill, who has also dealt with the Balkans, lacks experience in the Middle East.
However, support from the Pentagon and the tacit endorsement of the commander of U.S.-led forces in Iraq, Gen. Ray Odierno, could overcome that concern.
Mr. Morrell said it was important to have an ambassador in Baghdad soon "because our success in Iraq is contingent upon a strong working relationship between the military and our diplomats."
The ranking Republican on the Foreign Relations Committee, Sen. Richard G. Lugar of Indiana, has endorsed Mr. Hill's nomination.
Frederick Jones, the spokesman for the committee's chairman, Sen. John Kerry of Massachusetts, said Thursday, "The senator looks forward to conducting a nomination hearing where senators can air their thoughts on the nomination and we look forward to that next Wednesday."