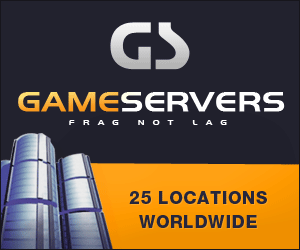 Washington Times
May 9, 2007
Pg. 10
Mahdi Army shields Baghdad shrine

By Lauren Frayer, Associated Press
BAGHDAD -- The mosque of Imam Kadhim, the most revered Shi'ite shrine in Baghdad, is a tempting target for Sunni insurgents. To protect it, Iraqi and U.S. troops rely on the Mahdi Army, the same Shi'ite militia that Washington considers a threat to Iraq's stability.
That cuts to the heart of a dilemma for the U.S. military three months into the campaign to pacify Baghdad: whether to risk fierce battles by confronting Shi'ite militiamen blamed for massacring Sunnis or to deal with "moderates" in the Mahdi Army, which the Bush administration thinks receives weapons and training from Iran.
In Kazimiyah, a densely packed neighborhood of wooden shops and cheap hotels for Shi'ite pilgrims, the Americans and their Iraqi partners have opted for militia help to protect the shimmering, blue-domed shrine.
With tacit American approval, plainclothes militiamen loyal to anti-American cleric Sheik Muqtada al-Sadr set up impromptu checkpoints and patrol alleys near the mosque day and night.
The Americans think that tolerating a discreet role for the Mahdi Army, which U.S. officers refer to by its Arabic acronym JAM, is better than picking a fight with the militia or taking the blame if Sunni extremists manage a repetition of the February 2006 bombing of a Shi'ite shrine in Samarra.
That attack, which the United States blamed on al Qaeda, provoked a wave of sectarian bloodletting and reprisal attacks on mosques, plunging the country into civil conflict.
Without the militia, U.S. and Iraqi officers acknowledge that the 2,000 Iraqi security forces and 500 American soldiers based in the area would be hard-pressed to protect the neighborhood's 120,000 residents and the shrine, which houses the tombs of two eighth-century Shi'ite imams.
Give and take
U.S. commanders have chosen to use the Mahdi security network already in place rather than divert resources from other parts of the city where security is worse.
"There are a lot of people affiliated with JAM, and if we made them all enemies, we'd be in trouble," said Lt. Col. Steve Miska, 39, of Greenport, N.Y., who commands U.S. troops in northwest Baghdad.
"So we try to sort out who's extremist JAM and can't be reasoned with because of their ideology, and who we can live with as long as they're not killing U.S. and Iraqi soldiers or civilians."
Col. Miska's efforts were set back last week when Iraq's parliament passed legislation banning American troops from being within two-thirds of a mile of the shrine.
The measure, proposed by Sheik al-Sadr's representatives in parliament, was seen as largely symbolic and was approved the day after a gunbattle between U.S. troops and Mahdi fighters.
During the two-hour fight, some Iraqi soldiers fought alongside Mahdi Army gunmen, said the Iraqi officer in charge of security in the area. He spoke on the condition of anonymity out of fear for his life. But his account was corroborated by U.S. officials, who said some Iraqi soldiers took off their uniforms and tossed weapons to militiamen.
U.S. and Iraqi commanders hope that once tempers ease, the law will be changed or ignored.
In the meantime, American and Iraqi officials must deal with reality: The militia is so deeply entrenched in Kazimiyah and other Shi'ite neighborhoods in the capital that it can be effective in maintaining security.
"Most people don't like JAM," said Hassan, an Arab-American who serves as an interpreter and cultural adviser to Col. Miska and gave only his first name for security reasons. "But they enjoy the protection JAM gives them and the shrine."
Attacks feared
U.S. officials fear that an al Qaeda attack on the shrine is a real possibility.
In March 2004, three suicide bombers attacked Kazimiyah shrine during a Shi'ite religious festival, killing 58 persons and wounding 200. After that, Shi'ite militiamen stepped up their presence around the shrine.
"If you look at al Qaeda and what they're capable of doing, I don't think it's paranoia here," Col. Miska said. "[The Mahdi Army is] trying to take prudent measures to protect an extremely sensitive religious site."
Those measures involve inundating the streets around the shrine -- a tightly woven web of mostly pedestrian thoroughfares -- with mostly young men in their teens and early 20s who dress in civilian clothes and loiter on street corners.
Armed with cell phones, they become the eyes and ears of the Mahdi Army.
The militia "dresses as civilians, and they blend in," said Nabil Ali, 23, a Shi'ite who fled another Baghdad neighborhood after receiving a death threat from Sunni insurgents -- a bullet in an envelope. "It's a better way to protect the mosque."
Across Baghdad, the Mahdi Army has lain low for the past three months as part of what is thought to be an informal agreement with Iraqi Prime Minister Nouri al-Maliki during the U.S.-Iraqi security crackdown.
But in Kazimiyah, the number of fighters has spiked in recent months, U.S. and Iraqi officials said.
With the approval of the Sunni-run Defense Ministry, the reinforcements include more than 300 men dispatched by Bahaa al-Araji, a member of Sheik al-Sadr's bloc in parliament. The Iraqi government is still in the process of issuing them weapons, but the entire force is thought to have come from the Mahdi Army.
"You're looking at JAM with political cover all the way to the top here," Col. Miska said. In addition, militiamen are thought to have infiltrated most Iraqi army, National Police and local police units in Kazimiyah, U.S. and Iraqi officials said.
The level of infiltration sometimes creates friction between U.S. officers and the Iraqi security commanders with whom they work.
During a recent intelligence briefing at a U.S. outpost in Kazimiyah, an Iraqi colonel shouted his objections to a U.S. report that Iraqi soldiers were helping Shi'ites move into Sunni homes in one neighborhood.
Even so, Col. Miska said, "right now we just don't have a better alternative."
That's just fine for many residents of Kazimiyah, who say they have little confidence in Iraqi soldiers and police, even though they are mostly fellow Shi'ites. Instead, residents think the militia offers the best protection.
"I can go to and from my house late at night, and I feel safe because JAM is in my neighborhood," said Ziad Tariq al-Bendawi, 32. "I might not like what some of them do to Sunnis or others who betray them. But for me, they protect my family. That is my concern."