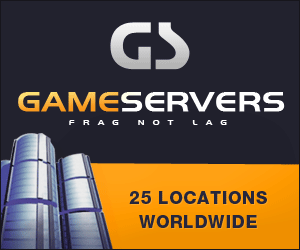 New York Times
May 1, 2007
Pg. 12
By Sabrina Tavernise
ANKARA, Turkey, April 30 — Turkey's secular political leaders promised Monday to mount a unified challenge to Prime Minister Recep Tayyip Erdogan in what are likely to be early national elections. The country's financial markets, meanwhile, dropped sharply.
Turkey has slid into a political confrontation between its secular establishment, backed by its powerful military, and a new group of political modernizers led by Mr. Erdogan, whose roots are in political Islam.
The standoff started Friday, when secular political parties appealed to the country's highest court to block Mr. Erdogan's choice for president, a close political ally, Abdullah Gul. Later that night, the military, which has ousted four elected governments since 1960, issued a stern warning.
The presidency is the highest secular post in the country, and the prospect of a candidate whose background is in political Islam occupying it is deeply disturbing to some Turks.
But the specter of a military coup is also alarming, a concern that Turkey's financial markets registered Monday. The Turkish lira fell 2.4 percent, the most in seven months, Bloomberg News reported. The stock market dropped 4 percent, erasing almost $8 billion in value.
Deniz Baykal, leader of the largest secular party, the Republican People's Party, called for secular parties to join together to mount a unified front to compete with Mr. Erdogan.
"I see this as a necessity for all powers that believe in Ataturk's principles and the unity of the republic," he said — referring to Mustafa Kemal Ataturk, the visionary who founded the Turkish state in 1923 — at a news conference that was broadcast on television. "The remedy is the unification of all powers that wish to eliminate this danger."
But Turkey's secular political parties are fractured and weak, and it remains to be seen whether they are up to the task of uniting to compete with Mr. Erdogan's broadly popular Justice and Development Party.
Erkan Mumcu, leader of another secular party, Motherland, said in a press conference of his own that the only way to avoid political confrontation was for Mr. Erdogan to back down on Mr. Gul's candidacy.
The constitutional court deliberated over the case on Monday, and is expected to hand down a ruling on Tuesday or Wednesday. If the court rules in favor of the secular parties, it is expected that Mr. Erdogan will call for early elections. Voting is currently scheduled for the fall.
It is unclear whether the military will intervene, a possibility that already is being condemned by international observers, including the European Union that Turkey has worked so hard to join.
In Washington on Monday, Sean McCormack, the State Department spokesman, said, "We have real confidence in Turkey's democracy and we have confidence in their constitutional processes and that all the parties involved in the election of the new Turkish president will abide by those constitutional processes."
Mr. Erdogan, in a speech to the nation on Monday night, avoided mentioning the political troubles, instead appealing for Turks to come together. "Turkey needs this togetherness, this unity, this love that has been freed of prejudices," he said.
Sebnem Arsu contributed reporting.