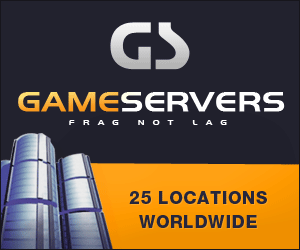 Washington Post
September 3, 2008
Pg. 10
By Glenn Kessler, Washington Post Staff Writer
The United States will not sell sensitive nuclear technologies to India and would immediately terminate nuclear trade if New Delhi conducted a nuclear test, the Bush administration told Congress in correspondence that has remained secret for nine months.
The correspondence, which also appears to contradict statements by Indian officials, was made public yesterday by Rep. Howard L. Berman (D-Calif.), chairman of the House Foreign Affairs Committee, just days before the 45-nation Nuclear Suppliers Group meets again in Vienna to consider exempting India from restrictions on nuclear trade as part of a landmark U.S.-India civil nuclear deal.
The NSG, which governs trade in reactors and uranium, poses a key hurdle for the U.S-India pact. The group operates by consensus, allowing even small nations to block or significantly amend any agreement. The United States has pressed the NSG to impose few conditions on India, even though it has tested nuclear weapons and has not signed the nuclear Non-Proliferation Treaty.
A significant group of nations balked at the proposal when the NSG first discussed it two weeks ago. Berman's release of the correspondence could make approval even more difficult because it demonstrates that U.S. conditions for nuclear trade with India are tougher than what the United States is requesting from the NSG on India's behalf.
About 20 nations offered more than 50 amendments to the U.S.-proposed draft text, focusing on terminating trade if India resumes testing and bans on the transfer of sensitive technologies.
The correspondence released by Berman is "going to reinforce the views of many states," said Daryl G. Kimball, executive director of the Arms Control Association, which opposes the U.S.-India agreement. "There is no reason why this should not be an NSG-wide policy."
The correspondence concerned 45 highly technical questions that members of Congress posed about the deal. In 2006, Congress passed a law, known as the Hyde Act, to provisionally accept the agreement. But some lawmakers raised concerns about whether a separate implementing agreement negotiated by the administration papered over critical details to assuage Indian concerns. The questions were addressed in a 26-page letter sent to Berman's predecessor, the late Rep. Tom Lantos (D-Calif.), on Jan. 16.
The answers were considered so sensitive, particularly because debate over the agreement in India could have toppled the government of Prime Minister Manmohan Singh, that the State Department requested they remain secret even though they were not classified.
Lynne Weil, a spokeswoman for Berman, said he made the answers public yesterday because, if NSG approval is granted, the U.S-India deal soon would be submitted to Congress for final approval and "he wants to assure that Congress has the relevant information."
In India, Singh and his aides have insisted that the deal would not constrain the country's right to nuclear tests and would provide an uninterrupted supply of fuel to India's nuclear reactors. In August 2007, Singh told Parliament, "The agreement does not in any way affect India's right to undertake future nuclear tests, if it is necessary."
The State Department's letter to Lantos gives a different story. It says the United States would help India deal only with "disruptions in supply to India that may result through no fault of its own," such as a trade war or market disruptions. "The fuel supply assurances are not, however, meant to insulate India against the consequences of a nuclear explosive test or a violation of nonproliferation commitments," the letter said.
The letter makes clear that terminating cooperation could be immediate and was within U.S. discretion, and that the supply assurances made by the United States are not legally binding but simply a commitment made by President Bush.
The letter also stated that the "U.S. government will not assist India in the design, construction or operation of sensitive nuclear technologies," even though the Hyde Act allowed transfers of such technology under certain circumstances. The U.S. government had no plans to seek to amend the deal to allow sensitive transfers, the letter said.
The administration is eager for NSG approval this week because there is a narrow window for final congressional action before lawmakers adjourn this month, although many of them say the prospects for quick action remain dim.
Reflecting the importance of the U.S.-India deal to Bush's foreign policy legacy, Secretary of State Condoleezza Rice is dispatching two top officials -- William J. Burns, undersecretary of state for political affairs, and John Rood, acting undersecretary of state for arms control and international security -- to the NSG session.
Concerns about the deal have been raised by a group of mostly smaller states, led by Ireland and New Zealand. But this week China also publicly urged caution, saying in a foreign ministry statement that the NSG must "strike a balance between nuclear nonproliferation and peaceful use of energy."