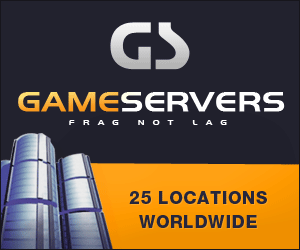 Chicago Tribune
October 3, 2007
Pg. 10
By Alex Rodriguez, Tribune foreign correspondent
VLADIVOSTOK, Russia -- At the height of the Cold War, the U.S. routinely dispatched spy planes along Soviet shores and borders in a perilous, covert campaign to scrutinize the Kremlin's air defense prowess.
Some of the planes slipped out of Soviet airspace unscathed; some were shot down. Washington told families of the missing airmen that the missions were training runs or weather reconnaissance flights -- anything but the truth.
Today, those families know the truth about those missions. What they lack is an ending, the peace of mind that comes with laying to rest the remains of a son, husband or brother classified for decades as missing.
Atop a ridge choked with underbrush 43 miles from the Sea of Japan, Lt. Col. Tim Hall tries to inch closer to one of those endings.
A Russian forester has led him to a few gnarled, rusting husks of metal resting on a bed of moss, wreckage from a plane that could be one of four reconnaissance flights shot down by Soviet forces in the 1950s.
Soaked in sweat on a sun-baked September afternoon, Hall scours each shard of metal in search of serial numbers that would reveal whether the plane was American-made. He finds only one, 706010, from the engine rotor. There are no signs of remains and no cockpit. Scrap-metal hunters have scavenged the wreckage, leaving behind only the engine and two sections of the plane's wings.
"There's a good chance that we may never find out if this was an American aircraft brought down during the Cold War," says Hall as he leaves the wreckage. "But we had a lead that we needed to follow up on, and I guess this is a message to the families that we'll always do our best."
Hall is a gumshoe in a detective story the U.S. military has been trying to cobble together since the collapse of the Soviet Union in 1991: What was the fate of U.S. spy planes and their crews shot down by the Soviets in a secret air war intelligence officials said was needed to prevent another Pearl Harbor? In the cases of 18 U.S. servicemen, American military investigators have answered that question. Their remains have been recovered from former Soviet territory and buried at Arlington National Cemetery.
However, 77 crew members of 10 U.S. military reconnaissance planes brought down by Soviet forces remain unaccounted for. They represent a category of missing servicemen little known to most Americans. Unlike the Korean or Vietnam Wars, their work was shrouded in Cold War secrecy, and when they disappeared, the nature and fate of their missions vanished with them.
Five decades later, that veil of secrecy still stonewalls efforts to discover the fates of those servicemen.
"It's work that is so bound up in the secrets of the past," said Norman Kass, executive secretary of the American side of the U.S.-Russia Joint Commission on POW/MIAs, established after the Soviet collapse to track down leads on missing U.S. servicemen from the Cold War, as well as from World War II and the Korean and Vietnam Wars. "It was the intelligence services that would have known what happened, and that makes it difficult to get inside and figure out what happened."
To find the crash sites and the crews' remains, American investigators and their Russian counterparts have spent years trekking through Russian birch forests, poring over reams of military archives and tracking down an ever-dwindling number of Soviet veterans and eyewitnesses for leads and clues.
They have visited the sites of former Soviet gulags, where evidence suggests that U.S. servicemen captured during the Korean, Vietnam and Cold Wars were imprisoned. U.S. military investigators think hundreds of Americans may have been secretly held at such camps during the Soviet era.
The work is painstaking and fraught with dead-end pursuits. U.S. military investigators have not found any remains of American servicemen in Russia since the recovery of the body of Capt. John Dunham of Easton, Md., in 1995. Dunham and seven other crew members aboard an RB-29 reconnaissance plane were flying a secret surveillance mission north of Japan's Hokkaido Island in 1952 when Soviet LA-11 fighter jets shot the plane down. The bodies of the other crew members have never been recovered.
A recent rollback in cooperation from the Russian government has made the work of Kass, Hall and their colleagues even harder.
For the past year, the commission has been denied access to Russian military archives in Podolsk outside Moscow, an indispensable trove of data for investigators. Access to other classified files at Russian military and border guard archives has been shut down for three years.
Russian President Vladimir Putin decided in 2004 to shut down the Russian side of the joint commission, a move his aides attributed to a bureaucratic overhaul at the Kremlin. Washington and Moscow have talked about the resurrection of the Russian side of the commission, but so far the Kremlin hasn't taken action.
"Our access to the archives was routine for eight or nine years," Kass said. "To have it shut down so suddenly has an enormous impact on our work."
In Washington, the CIA and the National Security Agency allow the commission's U.S. investigators to pore over records, but restrict the release of information from those records, Kass said.
For years, Patricia Lively Dickinson has sought information from NSA files about the Nov. 6, 1951, downing of a Navy P2V Neptune reconnaissance plane carrying her brother, Jack Lively, and nine other crewmen. The plane was shot down by Soviet fighter jets over the Sea of Japan.
NSA officials repeatedly rejected Dickinson's requests on the grounds that the information was classified. Then in 2000, the agency sent her a six-page document with most of its contents blacked out.
"I'm not looking for government secrets or war plans; I simply need to know what happened to my brother," said Dickinson of Meadow Bridge, W.Va. "After 56 years, I certainly believe the records can be released with no problem.
"The worst has already happened. But not knowing, it's very hard," Dickinson said.
The missions that the Cold War's airmen flew were steeped in risk. Some flights, known as "ferrets," were meant to be detected so that Soviet air defense installations would switch on their radars. The reconnaissance crew would then gather data for analysis.
U.S. reconnaissance flights over Russian territory continued until the 1970s, when an increased reliance on satellites for intelligence-gathering lessened the need for spy planes.
Less than a year after the Soviet collapse, then-President Boris Yeltsin told Congress that Soviet forces had shot down U.S. aircraft during the Cold War and said some of the airmen were jailed in Soviet prisons.
Through interviews with former gulag inmates, the commission has amassed a database of alleged sightings of U.S. servicemen imprisoned in gulag camps across Russia, from Vorkuta in the Russian Arctic to Kamchatka Peninsula in the Russian Far East.
Many of those servicemen were allegedly captured in the Korean War and turned over to Soviet forces, according to a commission report released in 2005. Commission investigators are checking into whether some of the men taken to gulags were crew members on spy planes shot down by Soviet forces.
Access to Russian classified archives could corroborate witness accounts the commission has compiled. The U.S. side of the commission has relied on a retired Soviet admiral, Boris Novyy, to pore over classified Russian military reports for scraps of information that could help investigators learn about missing U.S. servicemen.
But with the Russian side of the commission dormant, Novyy can only view the unclassified documents available to any Russian citizen.
"Without access to these documents, I'm limited to relying on witness accounts, which isn't enough," Novyy said. "I can't put together the complete picture of what happened."
The time Novyy, Hall and the rest of the commission have to complete that picture continues to ebb, as the number of living Soviet veterans and witnesses with leads grows smaller.
"The early Cold War veterans are few and far between -- and dying quickly. It's a treasure trove that's diminishing," Hall said. "I'd say in 10 to 15 years, we may have to turn out the lights. No more clues to look at, no more witnesses to interview. But we're certainly not there yet now."